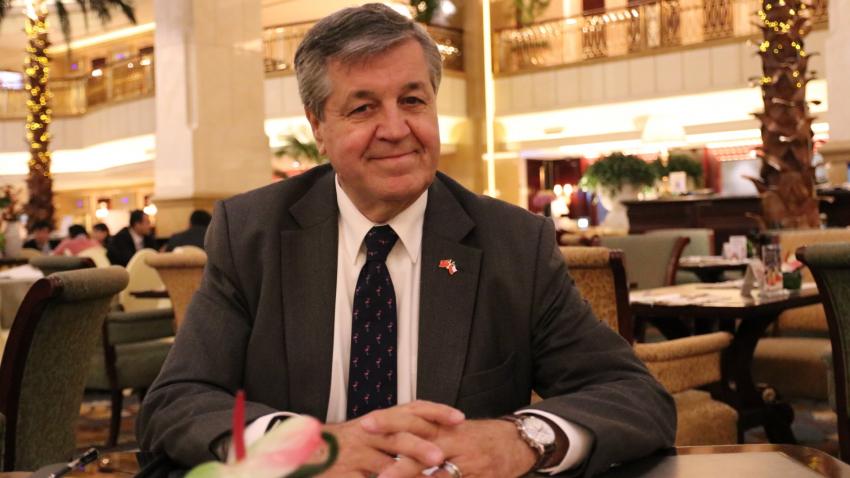 At the inaugural China International Import Expo [3], held at the National Exhibition and Convention Center in Shanghai on November 5–10, Produce Report had the opportunity to interview Ronald Bown, Chairman of the Board of the Chilean Fruit Exporters Association [4] (ASOEX), to discuss the recently held fourth Chile Week and obtain an update about Chilean produce exports to China.
Chile is the largest exporter of fresh fruit in the southern hemisphere, with fresh fruit exports in 2017 totaling 4.9 billion USD and accounting for 29% of the country's total exports by value. In particular, Chile is the main exporter of table grapes, cherries, blueberries, and plums in the world, allowing 82 million consumers around the world to enjoy Chilean fruit every day. Chile is also a major supplier of produce to China and was the main supplier of fruit to China [5] in 2016, displacing Thailand from its long-held #1 position for the first time with a 24.2% share of China's total fruit imports by value and a total value of almost 1.2 billion USD.
For the 2017–18 season, Chilean fresh fruit exports totaled 5.521 billion USD, with the main items by value being grapes (24%), cherries (19%), apples (13%), and blueberries (11%), alongside smaller amounts of avocados, citrus, stone fruit, kiwifruit, and pears. In terms of volume, the main exports were apples (28%), grapes (26%), citrus (11%), and stone fruit (8%), with a total volume of 2.78 million tons. The major export destinations by volume were North America (902,000 tons, 32%), Europe and Russia (658,000 tons, 24%), Asia and Australasia (625,000 tons, 23%), South America (505,000 tons, 18%), and Africa (89,000 tons, 3%). In particular, exports to Asia and Australasia in the 2017–18 season saw a large year-on-year volume increase of +31%, while those to most of the other regions remained relatively stable.
Within the Far East region, mainland China (231,614 tons) and Hong Kong (37,470 tons) together accounted for 56% of Chilean fresh fruit exports in the 2016–17 season. The main ports of entry for Chilean fruits were Shenzhen (164,594 tons, 61%), Shanghai (52,984 tons, 20%), and Hong Kong (37,470 tons, 14%). The major fruits exported from Chile to China by value were table grapes (30%), cherries (27%), apples (19%), and stone fruits (10%), alongside smaller quantities of kiwifruit, citrus, blueberries, and avocados. Chile was the #2 exporter of fruits to China in 2017, accounting for 16% of China's fruit imports by value, slightly behind Thailand (19%) and ahead of the U.S. (12%). In particular, Chile was the #1 supplier of cherries (71%), plums (67%), blueberries (53%), avocados (49%), nectarines (45%), and grapes (38%) to China in terms of value.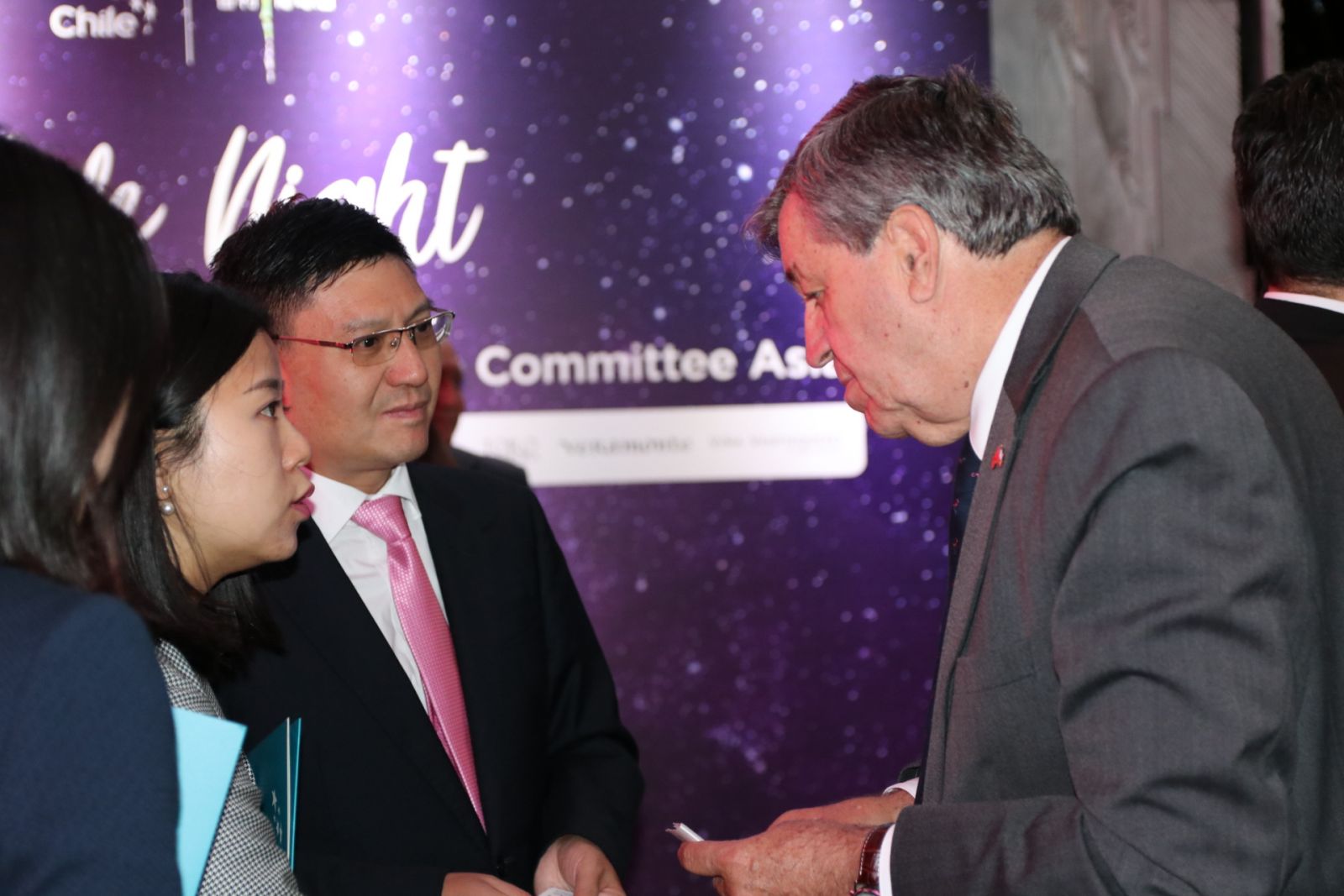 This year's Chile Week [6] took place in Beijing and Shanghai during November 1–6 and was the fourth such event to be held in China, with the goal of bringing together high-level representatives from the Chilean and Chinese governments to further consolidate commercial and economic relations between the two countries. Other members of the Chilean delegation included the former Chilean president Mr. Eduardo Frei Ruiz-Tagle, the Foreign Minister Roberto Ampuero Espinoza, the Agriculture Minister Antonio Walker Prieto, and the Director of ProChile Jorge Eduardo O'Ryan Schütz. The officials took part in activities such as seminars and direct contact with Chinese officials such as the Ministers of Agriculture and General Administration of Customs, ahead of planned visits to Chile by these ministers at the beginning of next year and in November, respectively.
Chile's produce sector is actively engaged in promoting its products in China and around the world, with 15 promotional campaigns planned for the 2018–19 season. These include both trade- and consumer-focused activities such as booths at trade shows, in-store promotions, and social media marketing. This year's Chinese cherry campaign [7] is expected to be as big as last year's [8], with new cities added to the lineup and B2B and B2C activities planned. Highlighting the importance of this promotional campaign, the Chilean cherry committee of ASOEX has decided to establish a permanent presence in China to coordinate and oversee the campaign and ensure a high level of responsiveness to market trends.
Furthermore, the first air shipments [9] of Chilean cherries to China began arriving on November 4, with about 100 daily flights carrying Chilean cherries and salmon planned over the coming months. Although this year's Chilean cherry production is projected to be lower than last year owing to adverse growing conditions, the quality is expected to remain very high.
Chilean pears are also expected to gain market access to China in the coming future, followed by citrus fruits such as oranges, mandarins, and lemons. Other collaborative activities under discussion include the possibility of establishing farms to grow Chinese vegetables in Chile and Chilean varieties of grapes and raspberries in China.
Following on from Chile Week, Chilean representatives were also in attendance at the China International Import Expo in Shanghai to promote Chilean food and beverage exports as well as other sectors such as tourism.
In terms of future trends, Mr. Bown, who has served as Chairman of ASOEX for 30 years, highlighted the need to assure consumers about the safety and sustainability – on both the human and environmental levels – of the produce industry, especially in terms of giving farm workers sufficient incentive to stay near their farms rather than moving to cities. He also mentioned the increasing competition with the agricultural sectors of other Latin American countries such as Peru, Argentina, Ecuador, and Mexico and the need to maintain Chile's lead in fruit exports from the region.
Image source: MZMC