On November 15, Charif Christian Carvajal, Director of Marketing for Europe and Asia at the Chilean Fruit Exporters Association [3] (ASOEX), Patti Sun, CEO of Betterway China, and Steven Lee, Business Director of Publicis, teamed up to discuss their promotional strategies for Chilean blueberry and cherry exports to China in an online lecture to listeners of Produce Report.
Chile is the largest exporter of blueberries and cherries in the world. In the 2016–2017 season, the country's total exports of blueberries and cherries were 103,687 tons and 95,289 tons, respectively, which represented significant increases of +13% and +14% compared with the previous year. The volumes of these fruits reaching China also increased substantially last season, to 7,512 tons (+100%) of blueberries and 54,399 tons (+37%) of cherries. In particular, China is the key destination for Chilean cherries and the combined exports to mainland China and Hong Kong (77,906 tons) account for 82% of Chile's total cherry exports.
These steady increases in the quantities of the two fruits reaching China can be attributed to the novel promotional campaigns currently being undertaken in the country. These campaigns are being financed and coordinated by the Chilean Blueberry Committee and the Chilean Cherry Committee, who are responsible for their respective products under the umbrella of the larger organization ASOEX, in conjunction with marketing agencies on the ground in China. These campaigns also receive important support and financial contributions from Chile's Ministry of Agriculture and ProChile, the country's export promotional bureau.
Blueberries
In terms of blueberries, Mr. Carvajal explained that the first aspect of their promotional plan is to develop online activities through key opinion leaders and the Miss Fresh app [4] to generate "buzz" on the leading social media platforms about blueberries and the ways in which they can be consumed. The second aspect being explored is advertising and selling blueberries via vending machines. A pilot program will be initiated this year in Beijing, working with 100 different companies to install the blueberry vending machines in their offices. By giving access to over 10,000 white-collar workers, this novel distribution channel is expected to increase the distribution and consumption of Chilean blueberries in China.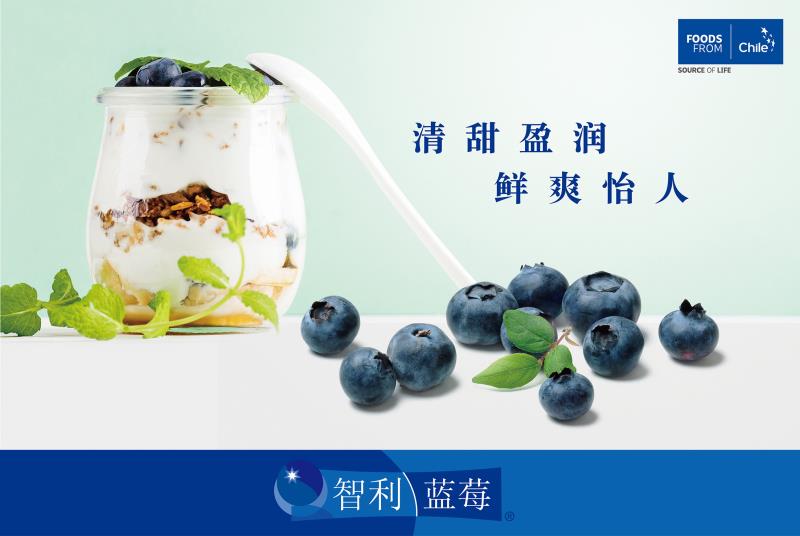 In addition, the Chilean Blueberry Committee will be working with the major media, such as CCTV, online media, television stations, and print publications, to promote Chilean blueberries. Point-of-sale promotions will also be undertaken in ten major cities across China, including three retailers, three wholesale markets, 22 hypermarkets, and 200 Pagoda stores, especially in the two weeks leading up to Chinese New Year.
Cherries
Chilean cherries are available in China from November to February. Chilean growers and exporters belonging to the Chilean Cherry Committee have invested over 5 million USD to develop a comprehensive and ambitious promotional campaign for China – the largest generic promotional campaign ever made by Chile in China. The key objectives are to increase demand for Chilean cherries in China, broaden the customer base and geographical coverage, and let the whole family enjoy Chilean cherries. The campaign aims to position cherries as a healthy fruit that can nourish a cherry-red complexion and will be rolled out strategically throughout the season, including a broad range of activities and all major distribution channels.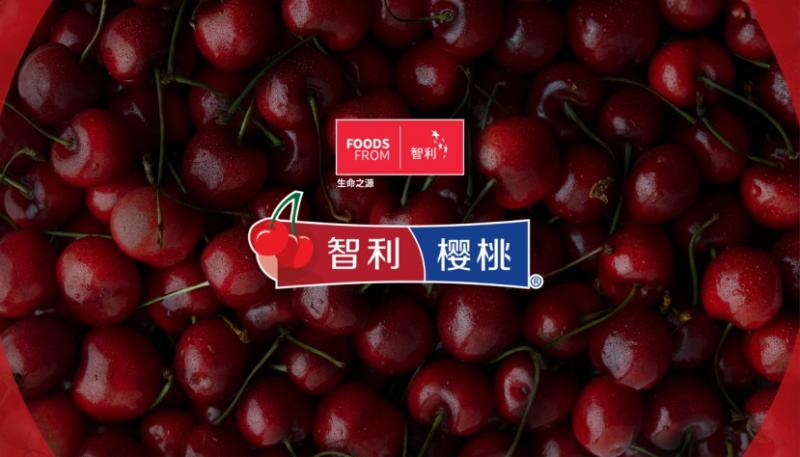 Patti Sun from Betterway, the advertising agency responsible for implementing this year's campaign, was on hand to explain more. According to Ms. Sun, many consumers in tier 1 cities already have the habit of eating cherries around Chinese New Year. However, this season more focus will be placed on lower-tier cities as well, to cover a total of over 58 target cities.
The first stage of the promotional plan for cherries began in November with a strong social media presence and the start of the pre-order phase using e-commerce platforms. These will be followed in December by e-commerce promotions, out-of-home and mobile media, and WeChat Moments ads. The promotional plan also includes a variety of trade events, road shows, and pop-up stores, alongside strong collaborations with e-commerce giants Tmall.com and JD.com.
During the lecture, Steven Lee of Publicis went into more detail about the creative aspects behind this year's campaign. The main design element across the promotions will be a red circle, representing harmony/happiness, the vibrant red color of Chilean cherries, and the festival environment leading up to Chinese New Year. Several TV advertisements will show consumers enjoying Chilean cherries in natural environments and highlight their unique benefits and strengths. An interactive "Red Detector" app has also been developed, allowing users to take selfies and see how they look with the "Chilean cherry red" on their faces for posting to their social networks. This will be combined with "Cherry Rain" WeChat Moments ads that explain the product benefits and highlights and link to e-commerce platforms to allow customers to purchase the cherries.
The online promotions will be supported by a range of offline activities. Chilean cherries will also be showcased at pop-up stores in three different tier 2 cities (Shenyang, Chengdu, and Hangzhou) with eye-catching and interactive designs alongside events and games to attract customers.
Image source: ASOEX