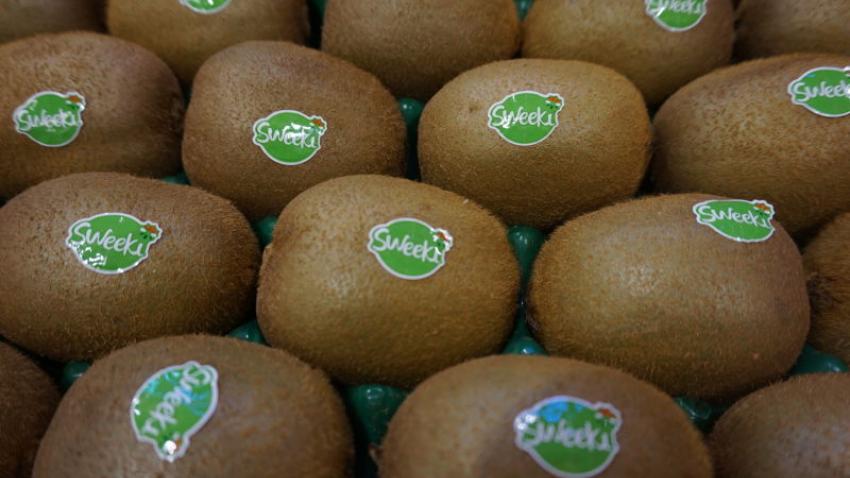 On January 23, Alberto Garbuglia from Origine Group [3] gave an online lecture to listeners of Produce Report, in which he discussed the opportunities for Italian kiwifruit on the Chinese market. Origine is a collaboration between nine Italian growers, packers, and exporters of fresh fruit working together to bring new varieties to new markets.
Italy is the world's second largest producer of kiwifruit after China, with an annual crop of 320,000–380,000 tons. Two factors are responsible for the high levels of kiwifruit production in Italy: the suitability of the soil and weather, and the high demand from the European market. Apart from the 25–30% consumed domestically, the majority of this produce ends up on the international market. At present, the key markets for Italian kiwifruit exports are in Europe, including Germany, Spain, the UK, Scandinavia, and Eastern Europe, with only 5–10% of the crop being exported outside Europe.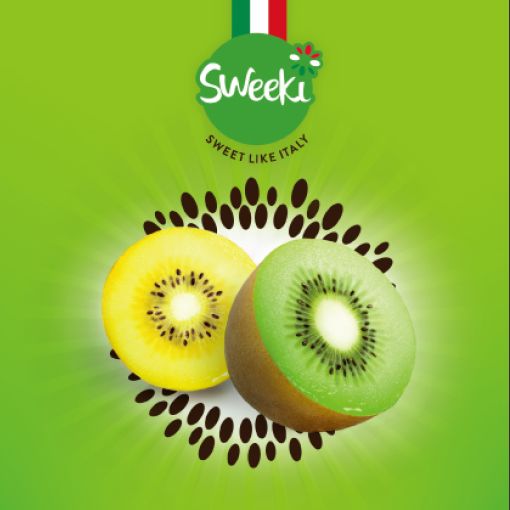 Origine's new brand Sweeki [4] is a key part of its efforts to solidify and expand its presence on the wider international market. The Sweeki brand – the name a combination of "sweet" and "kiwi" – is being introduced around the world and especially in China, with the goal of setting Origine's kiwifruit apart from stiff competition and ensuring that consumers can recognize fruit that is high in quality and taste. Originally developed in 2015, Sweeki was officially launched [5] in China earlier this year.
To establish its presence in this first year, Origine intends to comprehensively cover the full kiwifruit season from mid-December to late April or May. Mr. Garbuglia noted that the early part of the season in China is typically very crowded due to domestic producers and Italian and Greek traders all vying for market share. At this stage, kiwifruit typically retails for 40–90 RMB per carton and it can be challenging to persuade retailers and consumers to pay more for quality produce when cheaper varieties are available. Shipments of Italian kiwifruit to China are made by sea from Genoa or La Spezia in Italy to Shenzhen, Shanghai, Yantai, and Beijing. Typical transit times are 30–42 days and take place from November to March each season.
Origine relies on three important components to establish its brand. Firstly, as a group of nine growers responsible for approximately 25% of Italian kiwifruit production, it is able to select the best fruit based on historical data. With growing regions spread across Italy, including Lazio, Emilia Romagna, Piemonte, and Veneto, this geographical span helps in maintaining high fruit quality from season to season. Secondly, high quality-control standards according to scientific parameters allow harvesting at the optimum time and ensuring freshness throughout the supply chain. In particular, over 1000 dry matter analyses are performed to track fruit quality upon ripening, with a dry matter content above 16 consistently leading to brix levels above 14 for the ripened fruit. Each batch is segregated and tracked prior to controlled-atmosphere storage to await packing and delivery according to the buyer's specifications. Thirdly, the fruit batches are graded based on cosmetic quality and those without the suitable color and shape characteristics for export remain in the domestic market.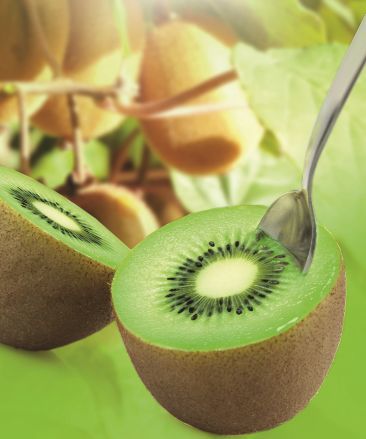 These steps allow only the best fruit to reach the international market under the Sweeki brand, where it is packed to attract consumers and convince them to try the fruit. Mr. Garbuglia stressed the importance of communicating with wholesalers and consumers. At the wholesale market level, Origine aims to make distributors aware of the value of its fruit, organizing events in main distribution areas such as Guangzhou, Beijing, and Shanghai to explain why Sweeki is different. At the consumer level, Origine encourages its partners to arrange in-store promotions and events in shopping malls. This year will also serve as a trial year for Origine to determine the best way for delivering its produce to Chinese consumers.
For further information on the Sweeki brand and to learn about promotional activities, readers are invited to follow the WeChat group ItalianSweeki at the following QR code. Origine can also be found at the upcoming Fruit Logistica in Berlin on February 8–10 in Hall 2.2, Booth A-06.
Image source: Origine Group