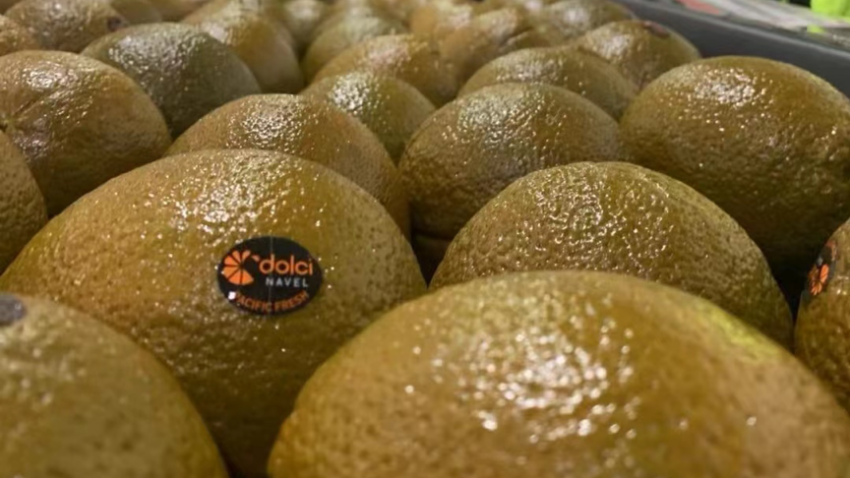 This content is sponsored by Fruitday [3], a Shanghai-based e-commerce company specializing in sourcing premium fresh fruits from around the world.
Australian Dolci navel oranges [4] from the 2022 season are now available in China. With its strong supply chain for sourcing premium fruit from around the world, Shanghai-based Fruitday has once again secured exclusive China distribution rights for this distinctive high-end fruit. But would-be consumers will need to hurry and place their order with Fruitday because the peak supply will already start tapering off in September.
Fruitday has taken the lead in bringing Dolci oranges to China since 2017 [5], when it was awarded exclusive rights to the first ever China-bound shipment of the newly commercialized variety. In the intervening seasons, Dolci has performed exceedingly well in China, with sales nearly doubling every year and the product coming to be viewed as the rising star of Australian orange varieties.
Unique Color and Sweet Flavor Win Favor Among Chinese Consumers
The Dolci variety originated in Australia in 2010, when it was discovered as a spontaneous limb mutation in a navel orange orchard in New South Wales. The branch full of beautifully greenish-brown fruit stood out distinctly from the normal orange fruit on the rest of the tree. These novel oranges were discovered to have excellent flavor and high sweetness and the new variety was chosen for commercialization. Producers decided to celebrate its sweet flavor with the name "Dolci," which means "sweet" in Italian.
The variety made its first appearance in Australian supermarkets in 2016 and won favor for its excellent taste, juiciness and strong orange flavor. Exporters recognized that the variety's characteristics — especially the high sweetness and low acidity — along with its distinctive coloration made Dolci an ideal candidate for the China market. In China, Dolci oranges are called "Australian chocolate oranges" because their brown hue makes them appear as if they have been dipped in chocolate sauce.
Dolci oranges are mainly grown in the area around Leeton, New South Wales, in the heart of the Murrumbidgee River Valley — one of Australia's most bountiful agricultural regions.
Six Years of Continuous Grown
Since Fruitday introduced Dolci oranges to China with a limited release of just 2,000 premium-grade oranges, exports to China have increased every year, with Fruitday upholding stringent grading and quality requirements. In fact, China now takes 30% of the total production of Dolci oranges and is the largest market for the top grade of the fruit.
Dolci's strong performance in China is attributable to not only the variety's inherent strengths but also Fruitday's savvy marketing of this scarce and premium fruit. For example, Fruitday implemented custom-made gold foil wrapping around each orange. Besides making the appearance of the fruit all the more impressive, this packaging also increases brand recognition and sharing on social media.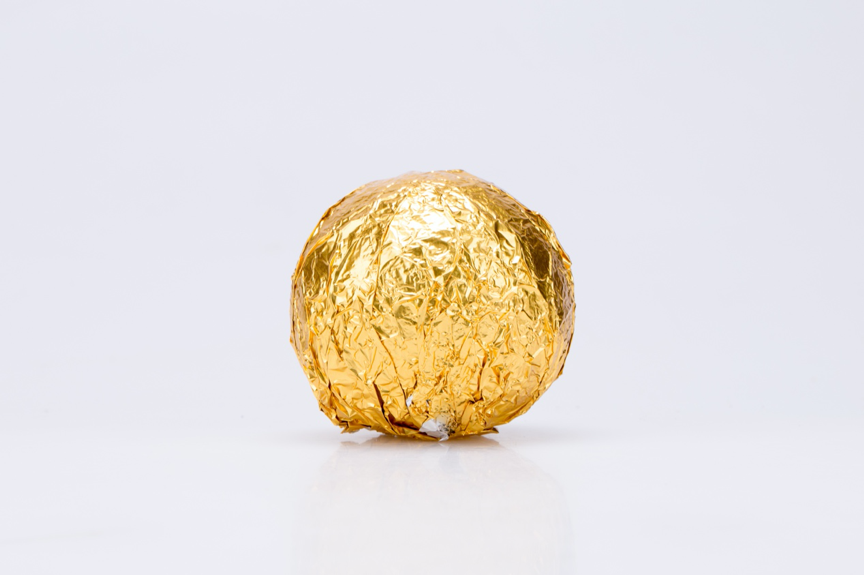 A Hit Among Gen Z
By analysis of internal data, Fruitday has discovered that Generation Z customers are the main purchasers of Dolci oranges. According to external market research data, Generation Z is now becoming the dominant generation shaping consumer trends in China. This group values the pursuit of unique shopping experiences, but also places a strong premium on quality. These consumption tendencies match perfectly with the characteristics of Dolci oranges, which feature both a unique appearance and excellent flavor and quality.
"The rapid growth in sales of Dolci oranges in China is closely related to the growth of consumption power and the consumption trends of China's Generation Z," says Huang Jing, Fruitday's vice president. "Dolci has a distinctive appearance, high sweetness and favorable acidity. Furthermore, our suppliers in Australia attach great importance to quality. Over the years, according to our feedback from the retail side, a lot of effort has been put into improving the quality and taste. We are very happy to see that sales of Dolci oranges are taking off in China. We believe that with the advantages of an excellent variety, careful cultivation, strict selection, and brand-building, Dolci oranges will continue to have near limitless potential in this market."
Images: Fruitday
This article was based on a Chinese article. Read the original article [6].