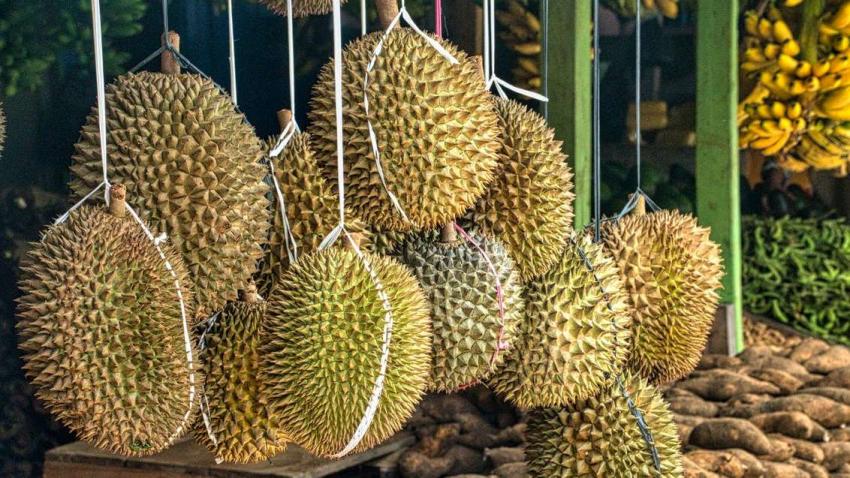 Fresh fruit prices in Vietnam have plummeted in recent months owing to a high volume of fruit on the market and difficulties exporting many fruits to China, according to Vietnamese media reports.
The retail price of durians in Ho Chi Minh City was recently running at 40,000–60,000 Vietnamese dong ($1.72–2.57) per kilogram, down from 90,000 dong ($3.86) per kilogram in early May. Meanwhile, the price of mangosteens had fallen from 120,000–200,000 dong ($5.15–8.58) per kilogram at the beginning of the season to 40,000 dong ($1.72) per kilogram, a drop of more than 70%.
Retail prices of rambutans, plums and lychees are running at around 25,000–30,000 dong ($1.07–1.29) per kilogram, less than half of the price at the beginning of the season and down 5–15% compared with the same period of last year.
Gate prices for durians in Can Tho, Long An, Tien Giang and other provinces have also dropped sharply to 30,000–35,000 dong ($1.29–1.50) per kilogram. The gate prices for mangosteens are approximately 15,000–25,000 dong ($0.64–1.07), depending on the variety.
Over the first five months of the year, Vietnam's fruit and vegetable exports totaled only $1.4 billion, down 13.6% compared with the same period of last year. Exports to the Chinese market fell by 30% over the same time frame.
Since 2019, China has been stepping up its inspections of fresh fruit entering through overland border crossings with Vietnam and requiring more Vietnamese fruit to enter via normal trade channels [3] rather than "border trade" channels, which occupy a legal gray area. Subsequently, the COVID-19 pandemic severely disrupted the import of Vietnamese fruit into China [4], with multiple rounds of border closures and long delays at the overland crossings through which most Vietnamese fresh fruit exports enter China.
Owing to the challenges associated with exporting to China, the domestic market in Vietnam has become flooded. With limited consumption capacity among Vietnamese consumers and therefore less ability for the domestic market to absorb this volume, fruit prices have continued to decline.
Image: Pexels
This article was translated from Chinese. Read the original article [5].