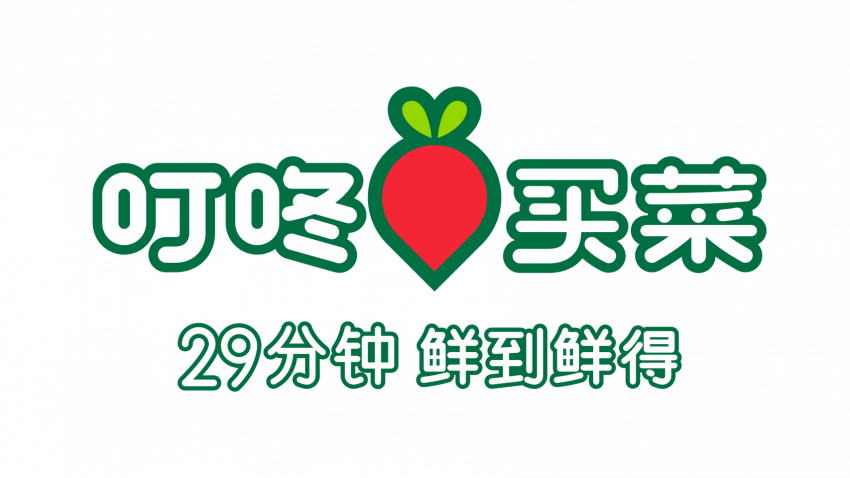 Chinese grocery delivery service Dingdong Maicai [3] announced at the end of May that it plans to halt service in some small cities across China, including pulling out completely from Anhui province — a move that the company said was part of an effort to prioritize profitable markets. The news comes as Dingdong faces a crisis scenario of being delisted from the New York Stock Exchange.
Cities that Dingdong said it will stop serving include Xuancheng and Chuzhou in Anhui province and Zhongshan and Zhuhai in Guangdong province. As Xuancheng and Chuzhou are the only cities that Dingdong currently serves in Anhui, the cessation marks a complete withdrawal from that province.
Dingdong and its competitor MissFresh [4] operate under a "forward warehouse" e-commerce model: small, non-retail warehouses are distributed throughout cities and offer delivery (usually within 30 minutes) to consumers living within a few kilometers, who order via a smartphone app. "Dingdong" refers to the sound of a doorbell ringing, while "maicai" in Chinese means "buy groceries."
Dingdong has not turned a profit since its establishment in May 2017. The company's 2021 financial report shows that during the preceding fiscal year it achieved a revenue of 20.1 billion Chinese yuan ($3.2 billion) but a net loss of 6.4 billion yuan ($1 billion), more than doubling its 2020 losses. From 2019 to 2021, the company accumulated losses of 11.5 billion yuan ($1.8 billion). Dingdong said that it had achieved profitability within the Shanghai market in December 2021.
Dingdong's retreat from some lower-tier cities therefore appears to be an effort to refocus on bigger cities such as Shanghai to stanch its rising loses and maybe even some day achieve profitability. But the road remains uncertain in China's fiercely competitive grocery delivery sector, with many startups and deep-pocketed tech companies running unprofitable businesses in hopes of consolidating their market share.
Not only is Dingdong (NYSE: DDL) on precarious ground with its operations and cash flow, but it also faces the risk of delisting, which could tarnish its image and hamper its ability to raise new funds.
Dingdong was listed on the New York Stock Exchange [5] in June 2021 with an issue price of $23.5 per American depositary share and the stock went on to reach an intraday trading high of $46 per share. However, after November 2021, the stock price began a steep downward trend, from which it has never recovered.
On May 11, the U.S. Securities and Exchange Commission included Dingdong and another 10 U.S.-listed Chinese companies on a "pre-delisting" list for failure to comply with auditing and disclosure requirements [6]. Dingdong's stock closed at $4.96 on June 10.
Image: Dingdong Maicai
This article was translated from Chinese. Read the original article [7].