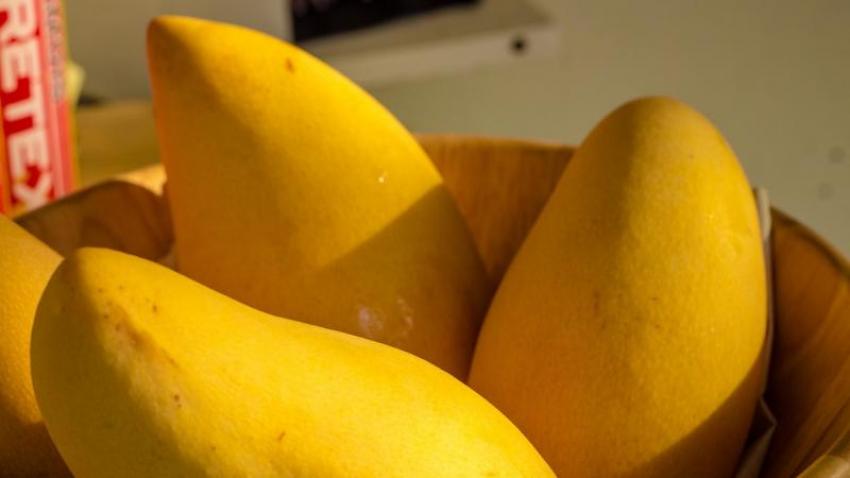 Nearly a year since China granted market access to fresh Cambodian mangos, the product is having trouble gaining a strong foothold owing to several challenges, including pandemic-related border restrictions and cargo slowdowns.
Mangos became only the second Cambodian fresh fruit after bananas to gain access to the Chinese market when the General Administration of Customs of China formally added them to its list of permitted fresh fruits in April 2021. The GACC further published a list of 37 growing bases and five packing facilities that had been certified under the agreed-upon terms of the phytosanitary protocols. The first shipment of Cambodian mangos [3] was sent to China in May 2021.
Cambodian fresh mango exports to China got off to a modest but promising start, according to statistics from Cambodia's Ministry of Agriculture, Forestry and Fisheries published by the Phnom Penh Post [4], with China importing 4,771 tons of fresh Cambodian mangos in 2021. This made China the third-largest international market after Vietnam (199,077 tons) and Thailand (38,419 tons).
But with the larger of Cambodia's two mango harvest seasons currently in full swing, fresh mango exporters have recently turned pessimistic about exporting to China, according to a March 22 article [5] from the same newspaper.
Many, but not all, of the problems are related to the global COVID-19 pandemic. Since early in the pandemic, China has pursued an aggressive policy of minimizing imported cases, and the associated quarantine efforts at Chinese ports of entry have compounded global logistics problems for exporters of fresh fruit to China. One Cambodian mango exporter reported that mangos sent to China earlier this year had been delayed at port and "ended up rotting." Exporters have also faced trouble securing refrigerated containers and shipping slots for ocean shipments from the Cambodian port of Sihanoukville to China.
Vietnam is another important supplier of imported fresh mangos to China. Delays and closures [6] at overland border crossings between Vietnam and China have also caused severe headaches for Vietnamese producers and exporters and depressed demand for the re-exportation of Cambodian mangos through Vietnam.
Also contributing to lower prices for Cambodian mango exports to China is general competition from growers in other countries within the region, reported the Phnom Penh Post. China is a significant grower of mangos in its own right and a large majority of China's mango consumption is supplied by domestically grown fruit. Aside from issues such as COVID-19 and price competition, Cambodia faces further challenges [7] in developing fresh mango exports to China, such as a low capacity for heat treatment, limited cold chain infrastructure between orchards and processing facilities, and a lack of strong relationships with purchasers in China.
Image: Pixabay