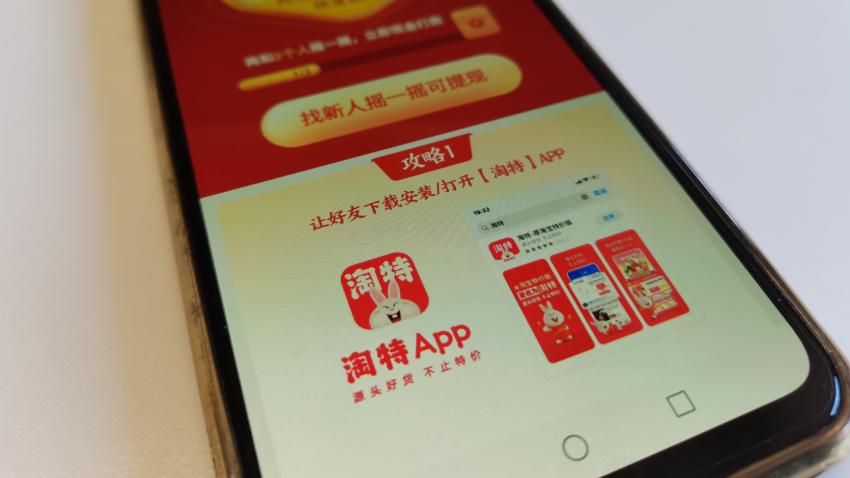 On July 19, the Taote (淘特) app, Taobao's [3] special platform for bargains, announced that it will soon roll out its PK Fresh service. The new service, due to be released in August, will enable Taote to provide fresher and sweeter fruit to customers through quality control along the entire supply chain and direct procurement from over 100 premium production regions across China. If everything goes as planned, four types of fruit strictly selected according to a number of key indicators, including sweetness, sourness, crispness, fragrance, tenderness, freshness and ripeness, will be presented to Taote users each week.
Moreover, Taote will launch a series of measures including discounts and coupons to further drive down the prices of its items. Offering products at low prices has been a key business philosophy of the company since its launch one year ago, such as melons from Gansu province's Minqin County at 1.85 Chinese yuan per piece ($0.29 per piece), early-season pears from Northwest China at 2.3 yuan per jin ($0.71 per kilogram), mangos from Sanya in Hainan province at 4.99 yuan for three jin ($1.54 per kilogram) and lychees from Maoming in Guangdong province at 19.9 yuan for three jin ($6.14 per kilogram). This competitive pricing strategy has helped Taote secure over 150 million users since its launch.
Taote will reportedly draw upon the extensive supply chain system of its parent company Alibaba [4] to boost its logistical efficiency. Within just 72 hours of being ordered online, freshly picked fruits will be able to reach the homes of Taote users. Other measures to improve the purchasing experience and satisfaction of consumers include allowing customers who have bought fruit of poor quality to obtain compensation or a refund.
Image: © 2021 Produce Report
This article was translated from Chinese. Read the original article [5].