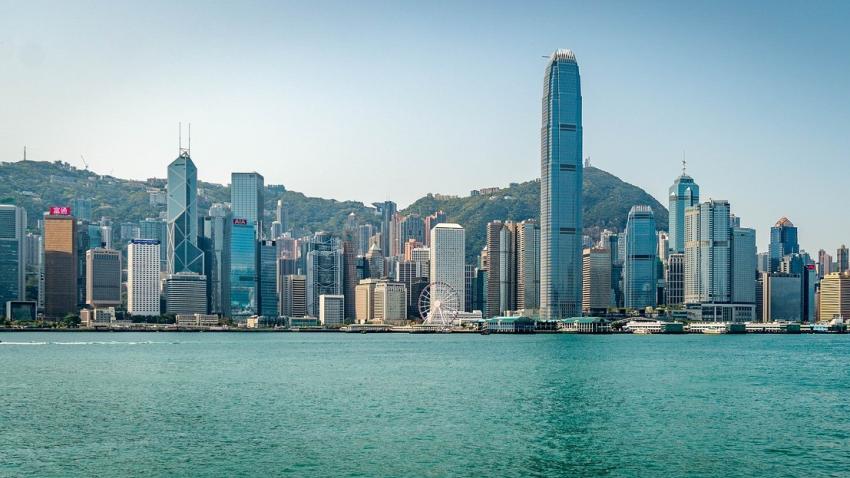 COVID-19-related issues have forced operational slowdowns at several major ports in South China recently, leading to severe terminal congestion and vessel delays. However, container terminals in Hong Kong, one of the world's busiest maritime hubs, are still running smoothly.
Limited by high labor costs and land scarcity, the Port of Hong Kong has developed a unique business model that is highly focused on efficiency. In April, a new remote monitoring system for reefer containers [3] was deployed at Hongkong International Terminals, COSCO-HIT Terminals and Asia Container Terminals. This system reportedly enables 24/7 automated remote management of refrigerated container conditions, including temperature, humidity and CO2 levels, with greater visibility and accuracy. The launch of this new system was anticipated to significantly boost operational efficiency because prior to the deployment all of the monitoring work had to be conducted manually.
Amid the frequent shipping line changes during the ongoing pandemic, the ability of the Port of Hong Kong to deal with changes quickly and efficiently has increased its volume of vessel calls, with an increasing number of vessels choosing Hong Kong as a preferred port for transshipment. Although the average turnaround time at the Port of Hong Kong has now increased beyond the pre-pandemic norm of 2–3 hours, largely owing to higher volumes, the port capacity remains sufficient to ensure normal operation.
In May, Yantian International Container Terminals [4] in Shenzhen strengthened its COVID-19 disinfection and quarantine measures including comprehensive nucleic acid tests, following the detection of several confirmed positive cases at the port. The fallout from these measures combined with labor shortages resulted in severe congestion and vessel delays [5]. In the first half of June, almost 300 container vessels with a total shipping capacity of over 3 million containers elected to bypass Shenzhen in favor of other ports. As of June 15, the average stay time of export containers at Yantian port reached 23 days, more than triple the previous norm of seven days. An official statement released on June 23 by Yantian port indicated that its operations would basically return to normal after June 24. However, according to estimates made by Lars Jensen, CEO of Danish shipping consultancy Vespucci Maritime, it will take at least 82 days for Yantian port to clear the backlog, along with all of the cargo that is scheduled to call in the coming weeks.
Image: Pixabay
This article was translated from Chinese. Read the original article [6].