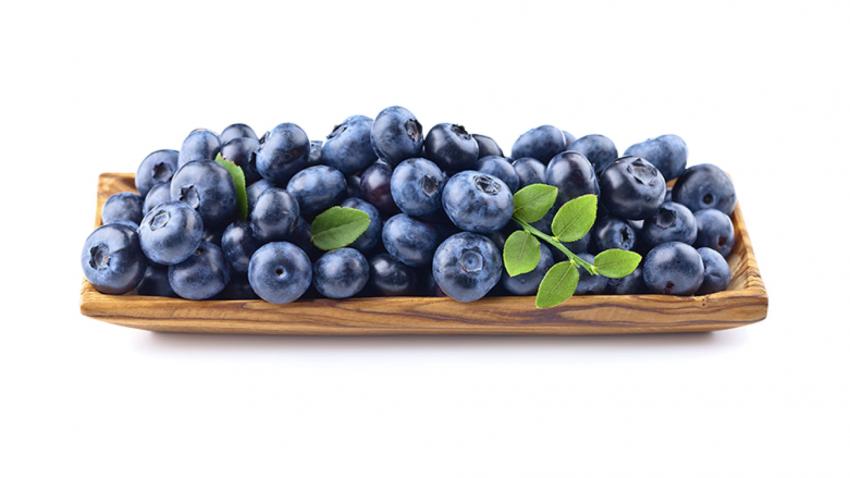 For years, fruits sold in bunches were usually limited to those with fairly short shelf lives, like bananas, grapes, longans and lychees.
In addition to helping retain moisture, keeping fruits such as longans and lychees on the stem also inhibits mold and decay, thereby extending the fruit's shelf life. Furthermore, harvesting with the stem on rather than plucking can avoid tearing the stem and fruit, minimizing harvest loss. For consumers, fruits sold in bunches seem fresher, as if bought directly from the tree.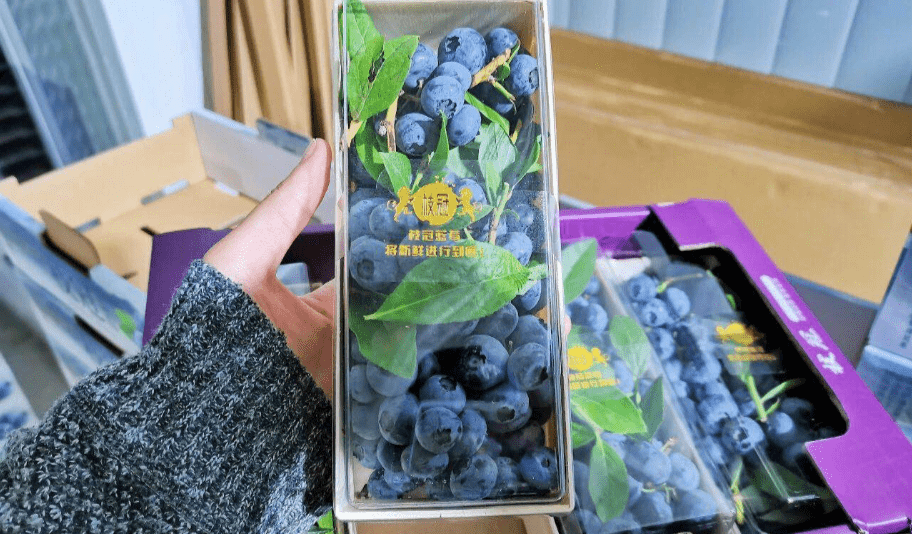 This year, however, blueberries sold in bunches are also proving popular on the high-end market. The most sought after are "Crown of Branches" (枝冠) blueberries, which are being sold online for about 50 Chinese yuan ($7.70) per box. Each box of blueberries weighs 250 grams, including the weight of the stems and leaves. This corresponds to twice the price of similar blueberries on the market. Box prices have even surpassed 70 yuan ($10.79) at high-end retail channels such as Ole' supermarkets.
Pengsheng [3] launched its Crown of Branches blueberries in the summer of 2020. The company has reported that the plant variety selection and crop management requirements for bunched blueberries are distinct from those for regular fruit. Pengsheng also stated that it can currently produce and pack the bunched fruit in all of its orchards throughout Hubei, Liaoning and Jilin provinces. Harvesting blueberries in bunches better retains the bloom, the powdery coating on the fruit's surface, making the fruit appear fresher and more attractive.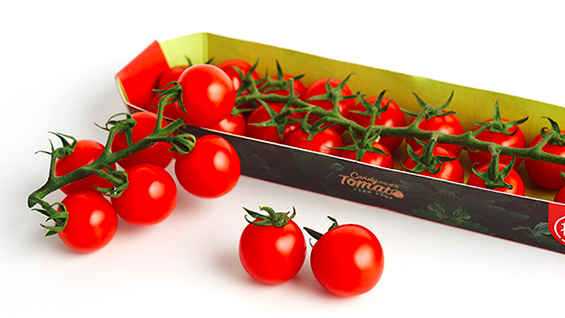 In addition to bunched blueberries, tomatoes sold on the vine have also become popular in recent years. Truss tomatoes, also called cluster tomatoes, are vibrantly colored, grow in a fishbone pattern and have thin skin and meatier flesh like grapes. The tomatoes are also firmer, giving them a longer shelf life.
The Netherlands is a major country of origin for tomato varieties grown in China, such as the small, vibrant Zhichun-branded candy tomatoes [4] sold by Haisheng [5]. Italy started planting truss tomatoes on a large scale in 1989, and the variety was introduced to the Netherlands, a major producer of greenhouse tomatoes, in 1990. In just a few short years, tomato varieties developed domestically within the Netherlands, such as the candy tomato, took over much of the European market. In recent years, varieties of truss tomatoes developed within China have been scaled up to mass production and demonstrated excellent performance on the international market.
Although fruit prices are generally decreasing, fruits sold in bunches have made breakthroughs on the high-end market. Truss tomatoes typically fetch five to seven times the price of ordinary tomatoes, firmly occupying a central position in the fresh tomato market. Selling in bunches is thus a win-win option for small- and medium-sized fruits such as tomatoes and blueberries. In addition to a prolonged shelf life and reduced harvest loss, they also sell at premium prices and satisfy consumer desire for novelty.
Images: Shanghai Pengsheng Industrial Co. Ltd. (main image and body image one), Zhichun (body image two)
This article was translated from Chinese. Read the original article [6].