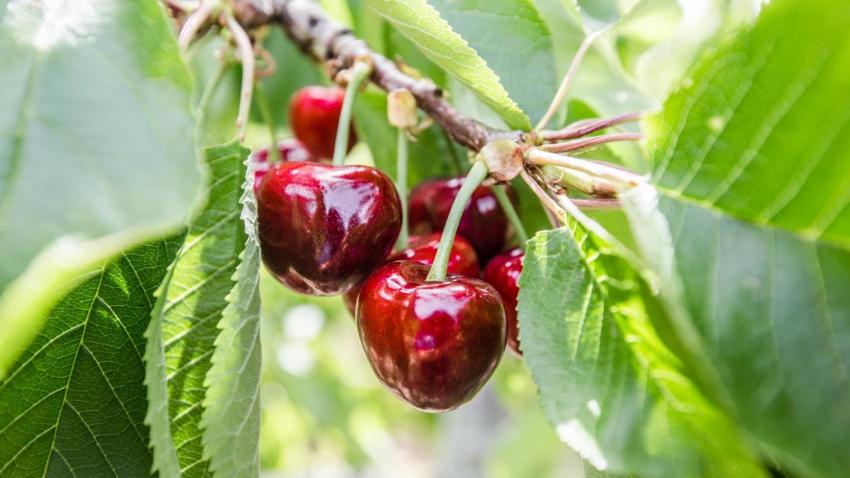 According to the latest forecasts, this season's expected output of cherries from the U.S. Northwest, including those grown in the states of Washington, Oregon, Idaho, Utah and Montana, has been revised downward from the previously expected 23.8 million boxes to 22.4 million boxes (20 pounds per box, approximately 203,000 metric tons). Despite this downward revision, production is still projected to be higher than last year's 19.8 million boxes. This output is anticipated to be sufficiently high to supply both the U.S. domestic market and the international market, albeit not so high as to suppress prices. Furthermore, Keith Hu, international program director at Northwest Cherry Growers [3], hopes that exports to the Chinese market will increase to 2 million boxes this year.
Data from Northwest Cherry Growers indicate that the Chinese market [4] (including Hong Kong) was the largest overseas market for cherries from the U.S. Northwest in 2020, accounting for almost 1.1 million boxes, corresponding to 5.6% of the total output. South Korea was the second-largest export market with a volume of 800,000 boxes.
Cherry production in the U.S. Northwest hit a record high of 26.4 million boxes in 2017. Exports to China also reached their highest level that year, totaling 3.3 million boxes. However, in the years since, exports of cherries from the U.S. Northwest to China have suffered owing to tariffs [5] and political tensions.
In the 1990s, Japan was the primary export market for cherries from the U.S. Northwest, when the region's yearly export volume to Japan was almost the same as its current export volume to China. Since then, however, Japan's domestic cherry production has risen, while consumers have become more sensitive to the prices of imported fruits, causing exports of U.S. Northwest cherries to Japan to take a turn for the worse. Yearly exports to Japan fell as low as 160,000 boxes, although they rose again to 240,000 boxes in 2020. Exports to Japan are expected to increase again this season, but they are still a long way off their peak volume of 1 million boxes.
Northwest Cherry Growers expressed that the industry had lost confidence in the Japanese market for some time. That said, the total export volume of U.S. Northwest cherries is expected to increase this season now that exports to Japan are rebounding while exports to China and South Korea are continuing to grow.
The supply season for U.S. Northwest cherries typically lasts from early June through mid-August. Among the cherry-growing states, Washington has the highest output, accounting for nearly 85% of the region's total cherry production.
Typically, 30% of the annual output of U.S. Northwest cherries is exported. Last year's figures stood at 28%, and this year's exports are expected to bounce back to 30%. Data from Northwest Cherry Growers reveal that the region's export volume had reached 600,000 boxes as of June 13. Another source familiar with the matter reported that exports to the Chinese market had reached 20,000 boxes by the second week of June.
The quality of U.S. Northwest cherries is reported to be relatively good this season. Local growers report that some early-season varieties like Chelan have suffered from frost damage, although this has not affected later varieties such as Bing. Outbreaks of little cherry virus-2 in orchards have also impacted production this year, with a substantial number of trees cut down to contain the pathogen, causing production to decrease by between 2.5 million and 3 million boxes.
Image: Northwest Cherry Growers
This article was translated from Chinese. Read the original article [6].