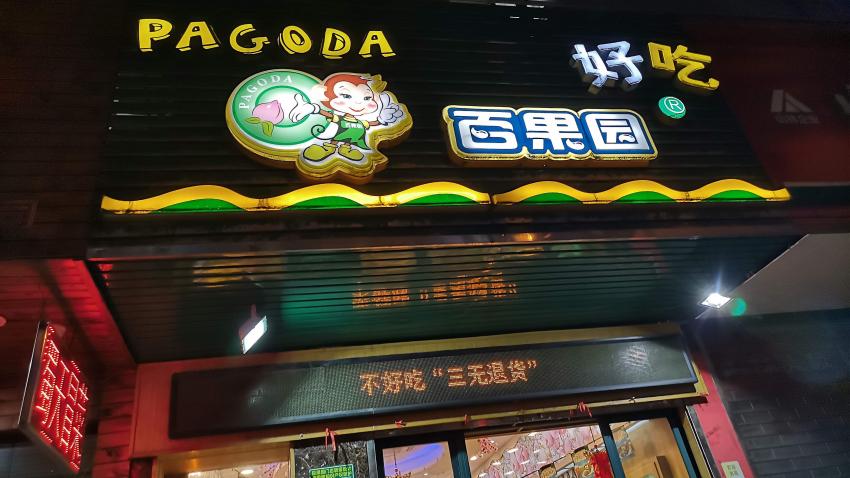 China's largest fresh fruit retailer Pagoda [3] recently announced that its online gross merchandise volume in May exceeded 300 million Chinese yuan ($46.9 million), representing a historic high. The company's online channels include both its self-owned platforms, such as the Pagoda app and Pagoda WeChat Mini Program, and its third-party platforms on Tmall, JD.com, Ele.me and Meituan. In the past year, the fruit retail giant [4] has handled over 6 million online orders with the average delivery time falling under half an hour (27 minutes).
Pagoda also stated that return orders and their value had only accounted for less than 1% of total order quantity and order amount, respectively. The company's unusual "Three Withouts [5]" return policy ("no receipt, no reason, no problem") has proved popular with consumers, allowing customers who are unsatisfied with their purchase to get compensation or a refund, even if they lack proof of purchase or a reason for returning the product. However, the percentage of orders returned under this scheme typically hovers around just 0.5%, suggesting that customers are generally satisfied with the quality of products offered by the fruit giant.
Pagoda began to set foot in the community group-buying space years ago. In 2017, it launched a variety of group-buying opportunities through its WeChat platform. Since then, the company has been attaching great importance to securing as many online customers as possible. By February 2021, Pagoda had accumulated over 2.7 million WeChat customers, with its WeChat Mini Program, Pagoda's e-store on WeChat, being clicked by 38 million users. A considerable number of marketing campaigns on various online platforms and the interaction between online and offline channels have also encouraged an increasing number of customers to step into Pagoda's brick-and-mortar stores.
Official data released by Pagoda indicate that by the end of 2020 the company had opened over 4,600 offline stores in more than 80 Chinese cities with a total membership count of 70 million people. Its online and offline platforms combined serve a total of 200 million people annually.
Image: © 2021 Produce Report
This article was translated from Chinese. Read the original article [6].