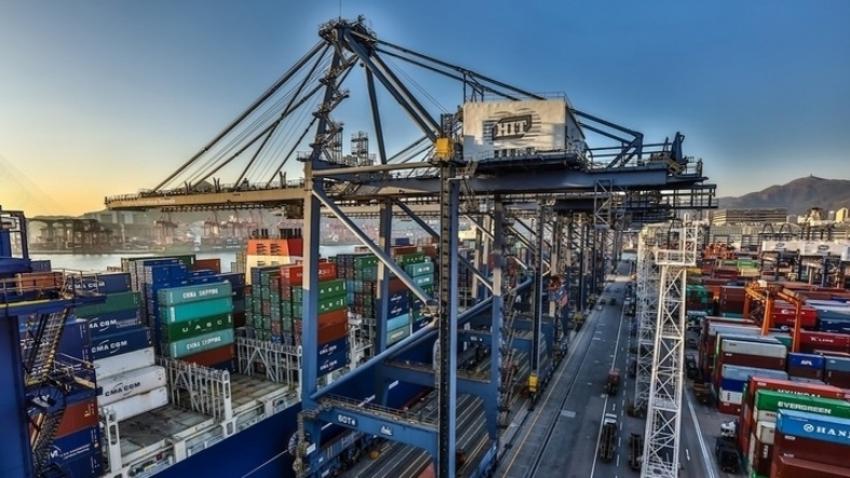 The Port of Hong Kong recently announced the launch of its Remote Reefer Container Monitoring System, which enables 24/7 automated remote management of refrigerated containers with more visible and accurate monitoring of container conditions such as temperature, humidity and CO2 level.
The new system has reportedly been deployed at the Port of Hong Kong's Hongkong International Terminals, COSCO-HIT Terminals and Asia Container Terminals. Prior to the deployment, port staff had to manually conduct on-site checks on container conditions. The new system is supposed to not only save time and labor but also significantly boost operational efficiency.
Owing to the strengthened inspection and quarantine measures that have been implemented as a result of the ongoing COVID-19 pandemic, the customs clearance time is now much longer and port congestion has become a common problem throughout China. As the Port of Hong Kong boasts over 8,000 reefer points and a container handling capacity that is twice that of any other port in South China, Hong Kong has become a preferred port [3] for cross-border fruit shipments.
The Port of Hong Kong handled approximately 900,000 TEU containers in 2020 and is now the largest trading hub for fresh fruit in South China. Each year, $3 billion worth of fresh produce from all over the world reaches Hong Kong, of which 60% is subsequently distributed onward to mainland China.
China's fruit imports have exhibited solid growth in the last several years. The total import value reached $10.2 billion in 2020, representing an 8% year-on-year increase. At present, China accounts for over 6% of global fruit transactions. Mainland China's robust imported fruit market translates to more business opportunities for Hong Kong and favorable conditions for reaffirming Hong Kong's dominant status in the global cold chain logistics industry.
Image: Hongkong International Terminals
This article was translated from Chinese. Read the original article [4].