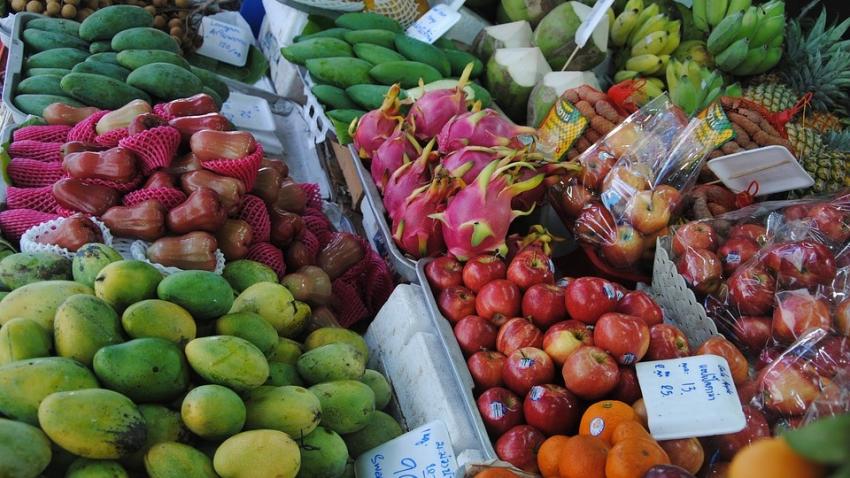 According to a news report from China Central Television, data released by Thailand's Ministry of Commerce shows that the total export value of Thai fruit in the first two months of 2021 reached $461 million, corresponding to a year-on-year increase of 107%.
China and ASEAN member states are the key overseas markets for Thai fruit. However, owing to the popularity of Thai fruit in China, some dishonest merchants have reportedly been illicitly importing fruit from neighboring countries into Thailand and then re-exporting it to China as Thai fruit. As a result, Thailand's Ministry of Commerce has recently launched a campaign to defend the reputation of Thai fruit exports by cracking down on this illegal trade.
In March 2021, Thailand's National Bureau of Agricultural Commodity and Food Standards discovered a suspicious batch of green pomelos [3] that was going through the process of acquiring the "Made in Thailand" certification prior to being exported to China. Subsequent investigations revealed that this illicit trade had also included multiple other types of fruit, such as longans, coconuts, jackfruit, pineapples, mangos, bananas, wax apples and rambutans. In an effort to counter this trade, Thai authorities have now implemented stricter measures to manage the certificates of origin for fruit exports, with closer attention being paid to 12 key types of fruit.
In 2020, Thailand officially issued 79,699 certificates of origin covering 1.52 million tons of fruit, with the main items being durians [4], longans, mangos, mangosteens, jackfruit, green pomelos, pineapples, coconuts, bananas, wax apples, rambutans and custard apples.
Image: Pixabay
This article was translated from Chinese. Read the original article [5].