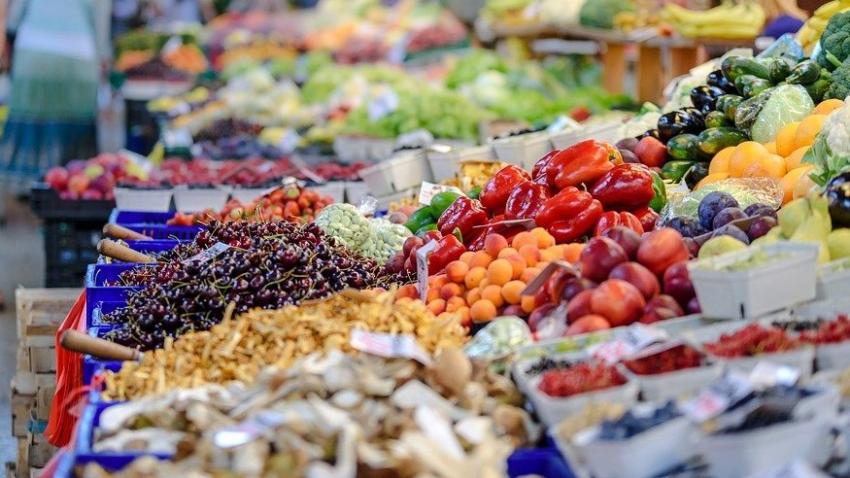 MissFresh creates "Smart Food Markets"
In recent days, an internal announcement from MissFresh [3] (Meiri Youxian) proclaimed that the company has expanded its vision, aiming to become China's number-one digital community retail platform. According to MissFresh CEO Xu Zheng, the company is promoting a new iteration of the traditional food market format, with a focus on five avenues for growth: food, restaurant, education, service and health. The company aims to transform the platform's "Fresh Market" into a "Fresh Mall."
After signing a contract that saw the platform's launch in the city of Qingdao, MissFresh recently announced an initiative to upgrade four existing farmers markets in the area into "Smart Food Markets." The four markets that will be undergoing renovation are the Anshan Second Road Farmers Market, the Xingshan Road Farmers Market, the Dalian Road Farmers Market and the Kangding Road Farmers Market, which are all owned by the Qingdao Chengyun Holding Group. The first renovation project, which is the Anshan Second Road market, is expected to be finished as early as late April.
Xingsheng Youxuan Responds to IPO News
On March 15, news emerged that Xingsheng Youxuan is reportedly ramping up preparations for an IPO at the end of this year, aiming to seize the top spot among China's community group-buying platforms currently listed on the stock market. Xingsheng Youxuan has now responded to this claim, stating that the company currently has no definite plans for an IPO.
Xingsheng Youxuan was founded in 2014 and entered the community group-buying market in 2016. At present, the platform serves 15 Chinese provinces and municipalities, over 6,500 cities and more than 50,000 towns and villages. Xingsheng Youxuan currently processes more than 12 million orders per day on average, and in 2020 the platform's gross merchandise value surpassed 3 billion Chinese yuan ($460 million).
Taobao releases report showing Gen Z forms largest cohort of balcony gardeners
With spring arriving, Taobao has released a report on the popularity of balcony vegetable gardening, which shows that the platform's seed sales have been rapidly increasing. Members of Generation Z in particular (defined as those born from 1995 onwards) are infatuated with home gardening, with almost 50% of balconies belonging to people in this age group being transformed into vegetable gardens.
If we take a look at the top-selling seeds, the winning varieties are those that are easy to cultivate and have short growth cycles, producing a speedy harvest. Many product descriptions for seeds include phrases such as "sprouts in 5 days," "ready to eat in 15 days" or "stays alive with just a bit of water and sunlight." In the first quarter of this year, the sales volume of chive seeds increased by an impressive 370% over the same period last year, overtaking other plants such as chili peppers and mint to become the top-selling seed variety on Taobao.
In terms of geography, Shanghai is China's number-one city for balcony gardening, surpassing cities in the major agriculture-focused provinces such as Shandong and Henan. Following closely behind Shanghai are Dongguan, Beijing, Suzhou and Guangzhou, which have all become major centers for online seed purchases.
Dmall reportedly planning U.S. IPO, likely to raise over $5 million
On March 18, Reuters reported that fresh produce e-commerce platform Dmall is planning an IPO in the United States and is expected to raise over $5 million in investments. According to Reuters' sources, the company has already engaged the services of Wall Street investment firms such as Bank of America, Goldman Sachs and JPMorgan Chase to oversee the IPO. Dmall has not given a public response to the IPO claims, and all of the aforementioned financial firms declined to comment.
According to publicly available information, Dmall (Beijing) E-Commerce Co. Ltd. was founded in 2015 and is an online/offline omnichannel retail platform whose products include fresh produce and everyday consumer goods. As of the end of December 2020, Dmall was collaborating with over 120 retail chains, covering 13,000 individual stores throughout China. The Dmall app has over 150 million registered users and more than 18 million monthly active users.
Dingdong Maicai enters Tianjin, opens 7 new fulfillment stations
According to a report from Beijing Business Today, e-commerce platform Dingdong Maicai officially commenced operations in the city of Tianjin on March 18. In its initial Tianjin launch, Dingdong Maicai has opened seven new fulfillment stations serving central city areas including the districts of Nankai, Hongqiao, Hebei and Dongli, offering instant home delivery of fresh produce to customers within a radius of approximately three kilometers. In the future, Dingdong plans to extend the service to the whole of Tianjin city.
In February of this year, the news broke that Dingdong Maicai was planning an IPO in the United States [4] as early as the end of this year and would be raising at least $300 million in funds.
Image: Pixabay
This article was translated from Chinese. Read the original article [5].