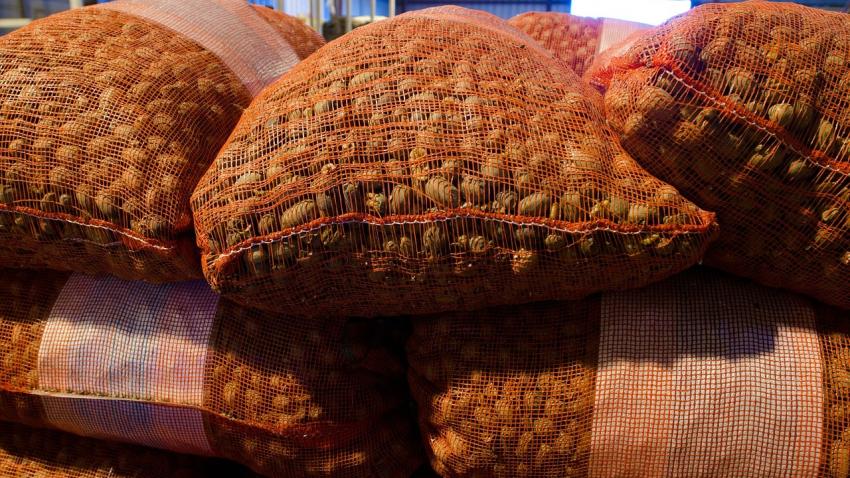 On Jan. 21, 2021, the U.S. Department of Agriculture's National Agricultural Statistics Service released its Pecan Production report [3], providing a detailed update on the bearing acreage, yield, production, price and value for the U.S. pecan sector. According to the report, in-shell pecan production in 2020 hit 302 million pounds (137,000 metric tons), representing an increase of 18% from 2019.
The report shows that the majority of U.S.-grown pecans originate from Georgia, New Mexico, Texas, Arizona and Oklahoma, with Alabama, California and Louisiana no longer included in official USDA statistics owing to low production figures. In 2020, Georgia's in-shell pecan production totaled 142 million pounds (64,400 tons), accounting for 47% of total U.S. pecan production, permitting the state to easily take the top spot among the five key pecan-producing states. New Mexico was the second largest producer at 77 million pounds (34,900 tons), 25.5% of total production. Texas, the third largest producer, harvested 45.4 million pounds (20,600 tons), 15% of total production. Not far behind lay Arizona, with 30.5 million pounds (13,800 tons), 10% of total production. Of the top five producers, Oklahoma took the last place with 7.45 million pounds (3,380 tons), 2.5% of the total amount.
Bearing Acreage and Yield Per Acre
Pecan bearing acreage has been steadily increasing each year. It is currently estimated at 402,000 acres, an increase of 2% from 2019. The average yield also increased significantly in 2020, averaging 752 pounds (341 kilograms) per acre, an increase of 105 pounds (48 kilograms) per acre from the previous year. New Mexico's pecan yield per acre was the highest among all U.S. states, reaching 1,710 pounds (776 kilograms) per acre in 2020. However, this marks a three-year low for New Mexico, with the most recent figure representing a decrease from the 1,980 pounds (898 kilograms) and 1,950 pounds (885 kilograms) per acre reported in 2018 and 2019, respectively.
Despite these promising production statistics, the total value of the 2020 crop was $399 million, a dramatic decrease of 15% from the previous year. The average price was $1.32 per pound ($2.91 per kilogram), corresponding to a ten-year low. This can mainly be ascribed to the U.S.–China trade war, when Chinese buyers slowly began disappearing from the market, causing exports to drop significantly. Presently, domestic buyers are the driving force behind U.S. pecan sales.
Pecan Exports
Despite some recent troubles [4] for the nut industry, the export market now appears to be recovering. Total pecan exports in September and October displayed year-on-year increases of 2 million pounds (907 tons) and 5 million pounds (2,270 tons), respectively. During these two months, exports to China saw similar increases, doubling and tripling with respect to the previous year's monthly totals. However, large fluctuations in pecan prices have meant that a significant proportion of Chinese buyers appear to be waiting to see how the market will shift.
Recently, during the first month of the Lunar New Year, Produce Report received information from several nut retailers that their end-of-year sales were strong. This is especially true for pecans, which have been well received by Chinese consumers.
Image: Pixabay
This article was translated from Chinese. Read the original article [5].