On Feb. 10, the Chilean Cherry Committee [3] of the Chilean Fruit Exporters Association [4] (ASOEX) continued its efforts to promote cherry consumption and support cherry traders.
A wide range of online and offline promotions and other communications efforts are ongoing across China. Highlights for today are as follows:
Final Cherry Gifting Push Underway
The Chilean Cherry Committee has in recent days been focusing even more energy on encouraging people to give the gift of cherries in and around the Spring Festival holiday.
Click here to check out this cherry-focused WeChat post from Yibuzhengjing [5]: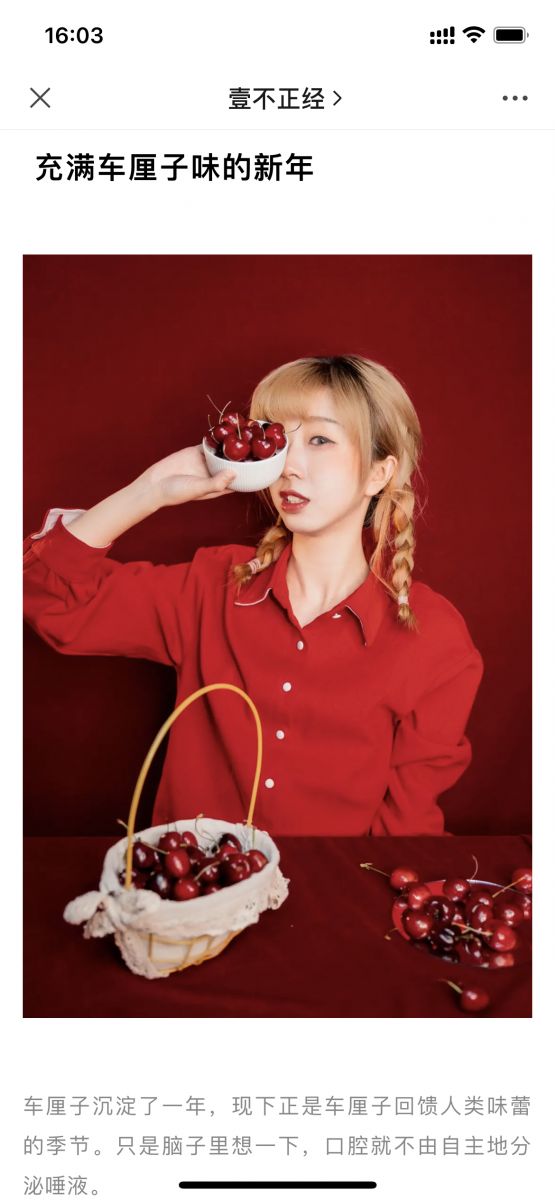 And this one from Weekend Shanghai [6]: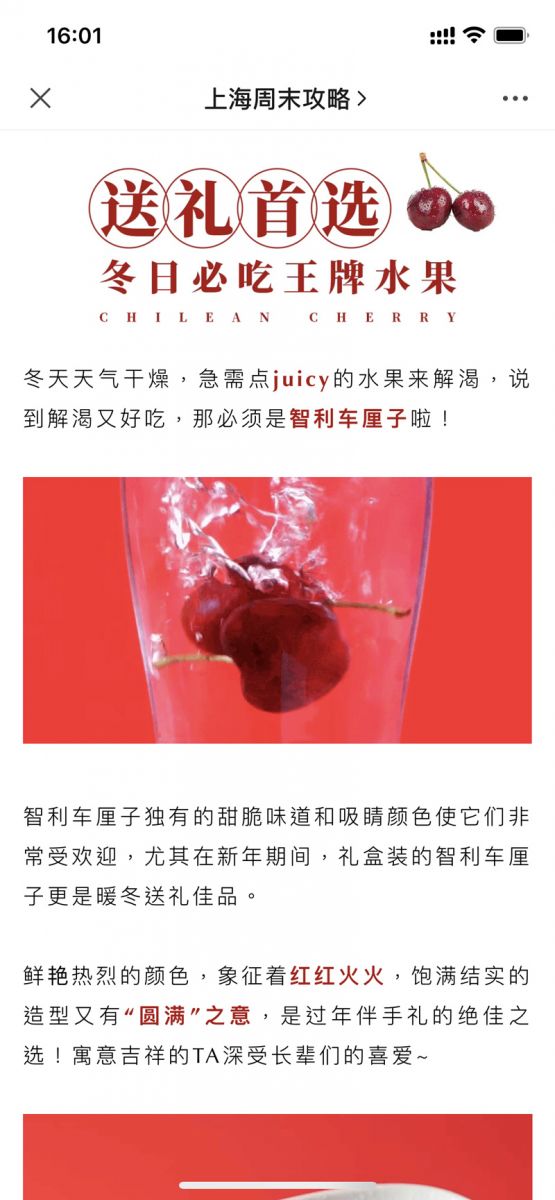 And this one from the Shanghai foodie exploration account [7]: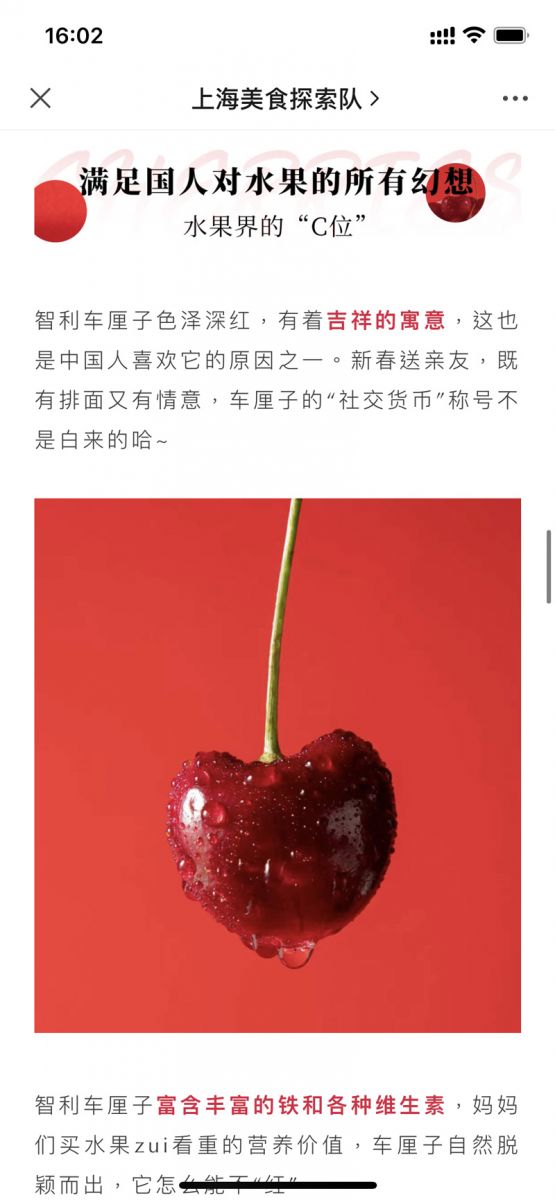 Daily Consumption Promotions Continue
Of course, it's not just about gifting. With fewer people traveling to their home towns this year for the Spring Festival holiday, the first several days of the Year of the Cow present a greater opportunity for at-home cherry consumption in China's big cities. Efforts to get consumers to choose cherries for meal and snack occasions during the day will run throughout the holiday and beyond.
Check out this recipe for a beautiful Chilean cherry cake that was recently posted on TikTok China! [8]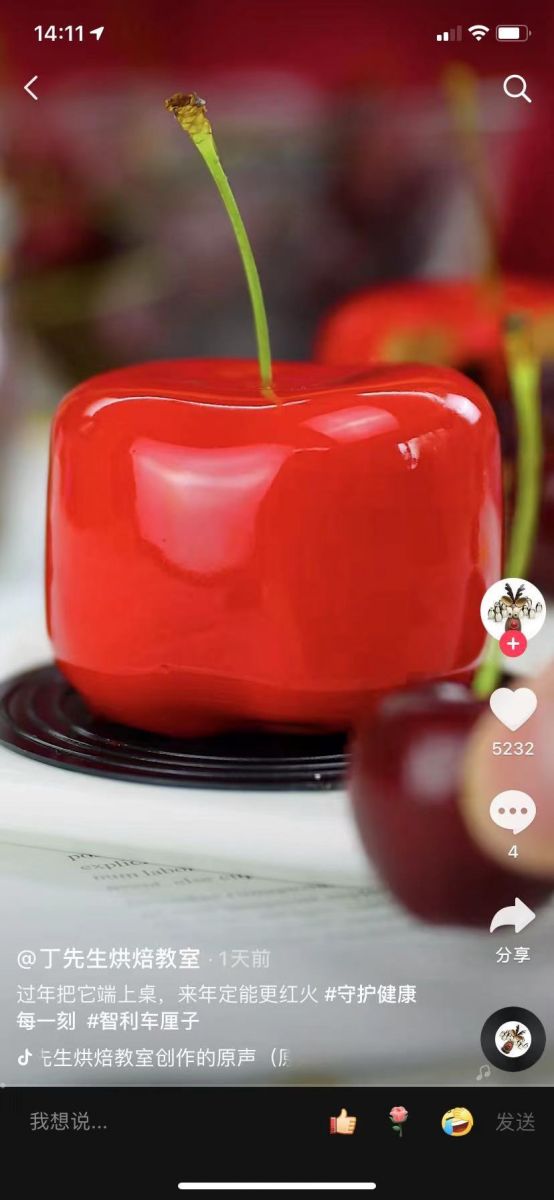 Other Promotions
Meanwhile, a range of other promotions are ongoing, including cooperations with major retailers such as Pagoda, home delivery services such as JD Home, Ele.me and Miss Fresh, and offline retail partners such as Pagoda and Yonghui. The Chilean Cherry Committee is on track to complete more than 14,000 in-store promotion sessions in conjunction with over 20 leading retailers during the 2020/21 cherry season!