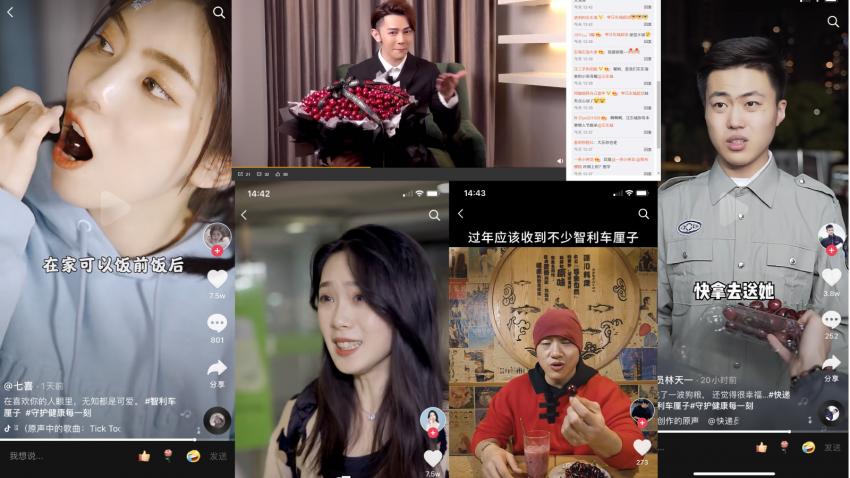 On Feb. 8, the Chilean Cherry Committee [3] of the Chilean Fruit Exporters Association [4] (ASOEX) continued its efforts to promote cherry consumption and support cherry traders.
A wide range of online and offline promotions and other communications efforts are ongoing across China. Highlights for today are as follows:
Jiro Wang Highlights Cherry Bouquet Just in Time For Valentine's Day
Superstar celebrity Jiro Wang appeared on the Cherries from Chile official Weibo account today [5] to remind everybody that cherries are both nutritious and romantic! His message comes just in time for Valentine's Day on Feb. 14, when cherries are a preferred gift owing to their heart shape and deep red skin.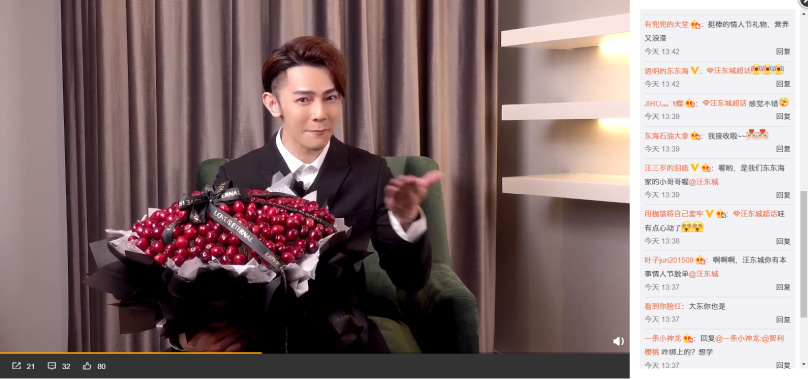 Cherries Storm TikTok
As cherry purchasing season peaks, posters on TikTok China are maximizing the creative storytelling surrounding China's favorite wintertime fruit and hugely popular Spring Festival gift. There's love, there's loss, there's despair, there's redemption! Check out the full range of human emotions on display in these clever TikTok videos by opening the TikTok China (Douyin) app and searching for the hashtag #守护健康每一刻.
Online and Offline Promotions
The Chilean Cherry Committee is continuing to run a comprehensive nationwide advertising, social media and in-store promotional campaign, which will extend into the upcoming holiday and beyond. Recently more e-commerce livestreams have been coming online, such as a Pinduoduo livestream on Feb. 6 that attracted 210,000 viewers.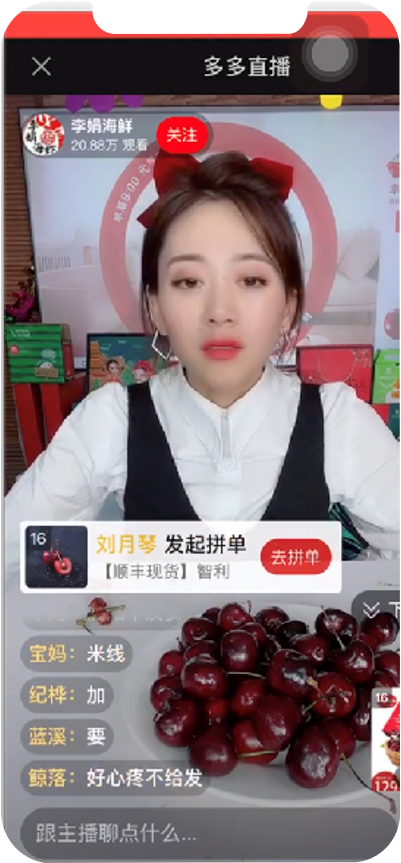 Meanwhile, the Cherries from Chile Chinese New Year 1.8 Million Yuan Super Lucky Draw [6] is spreading more widely on social media and has already attracted over 13,000 participants. Don't miss your chance to drive home in a brand new cherry red Tesla! Go to the Cherries from Chile official Weibo account [7] and sign up for the lucky draw today. It takes less than 30 seconds!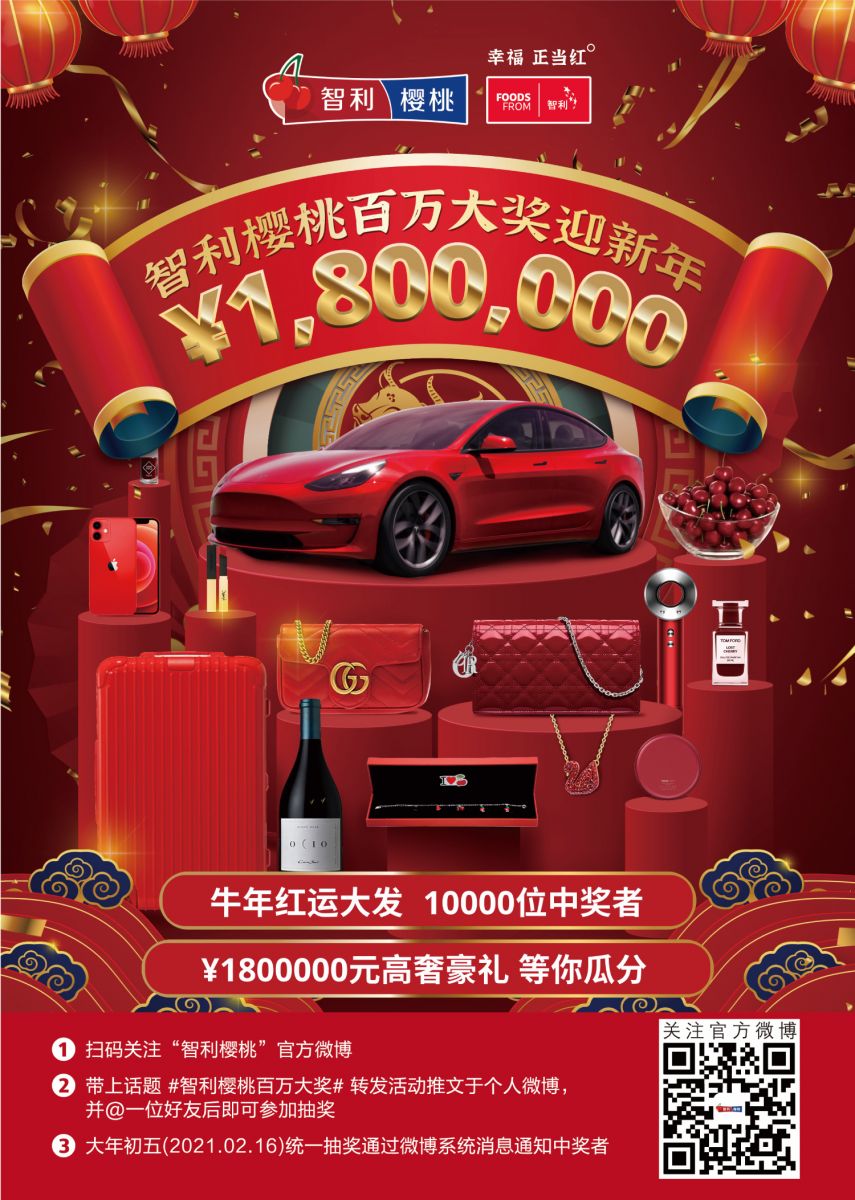 The Chilean Cherry Committee also continues to run in-store activities in partnership with over 20 leading fruit retailers around China, with more than 14,000 sessions expected to be completed by the New Year and even more planned during the holiday.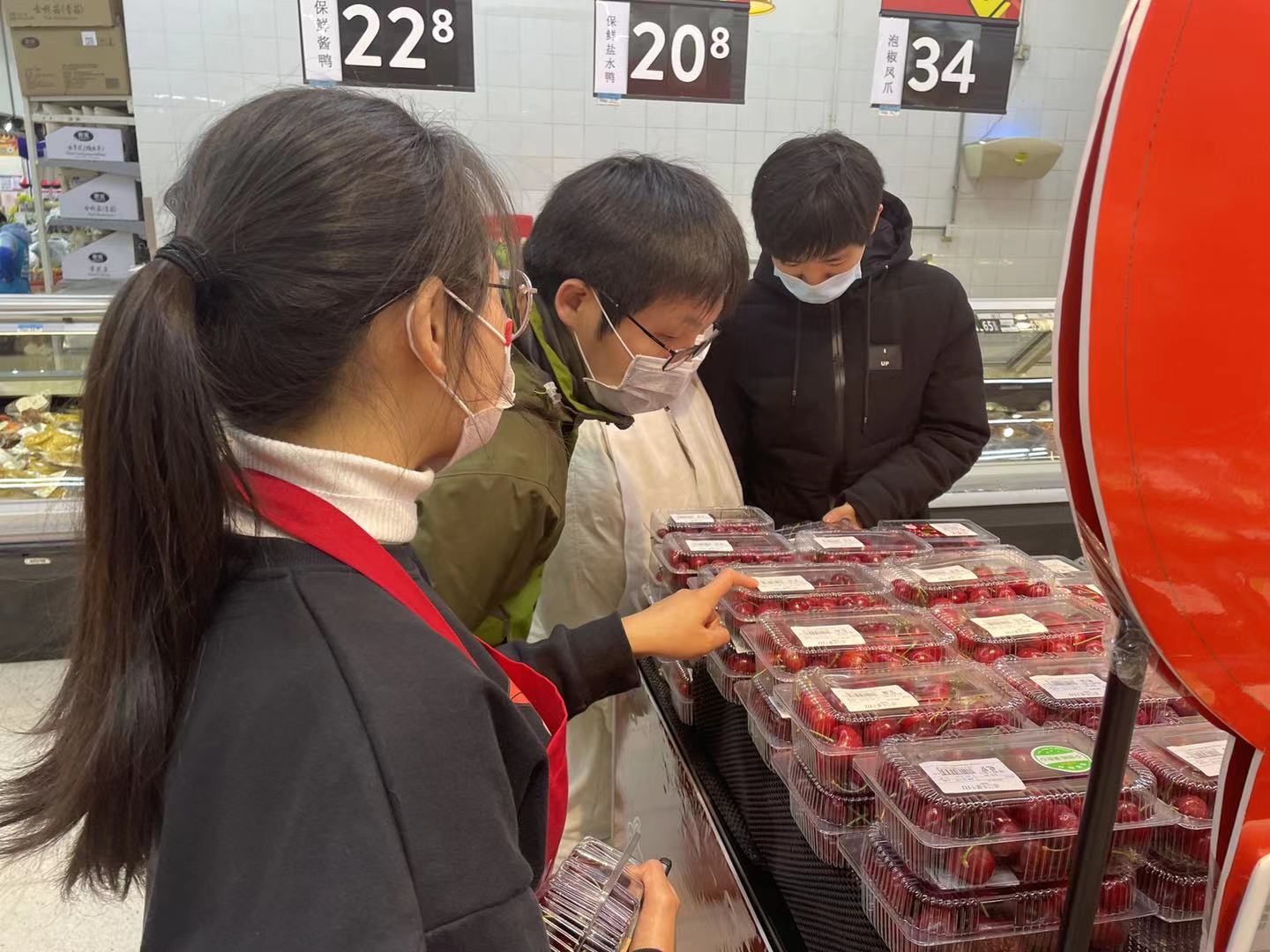 Stay tuned in coming days for more details about all of the Cherries from Chile official promotional activities and cherry-related media highlights!