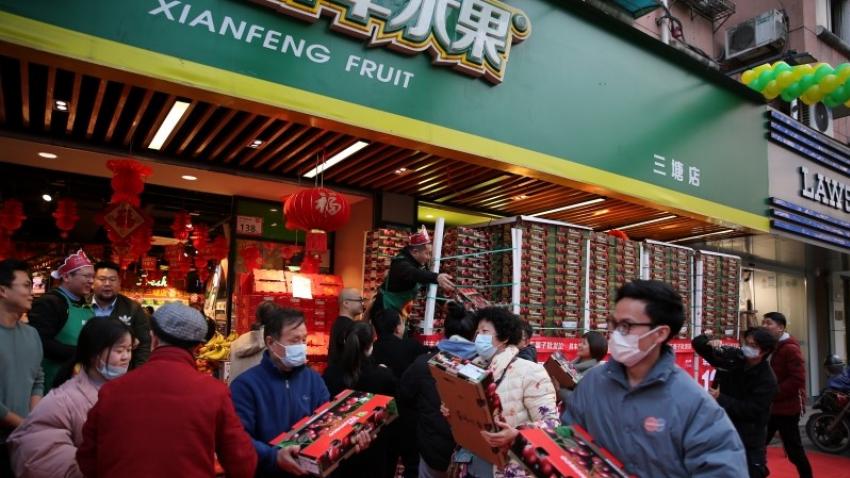 This content was translated from Chinese by Produce Report. Read the original press release [3].
It is Feb. 3, and things are extremely busy at Xianfeng Fruit's Santang store in Hangzhou, China. The store's employees are walking around carrying celadon trays overflowing with samples of ripe cherries, which the customers eat up almost instantaneously. Lately, all of Xianfeng Fruit's 2,500 stores around China have been hosting end-of-year sales events to celebrate the Lunar New Year, and consequently fruit sales are skyrocketing. This is especially true for Chilean cherries, which customers simply can't get enough of recently. According to sources, Xianfeng Fruit plans to sell a total of 30,000 metric tons of cherries for the Lunar New Year, in the hopes that it will warm up the cherry market — and the rest of the fruit market along with it.
November through March of each year is Chilean cherry season, making these delicious crimson treats a highly sought-after commodity around Lunar New Year. China's cherry imports have been increasing in recent years, with over 200,000 tons of cherries imported in 2020 alone. Although Chile witnessed a massive cherry harvest this season, sales in China have been somewhat sluggish owing to the pandemic. However, the Chinese government and distributors have been working hard to give consumers peace of mind [4] by quarantining and carefully inspecting imported fruit.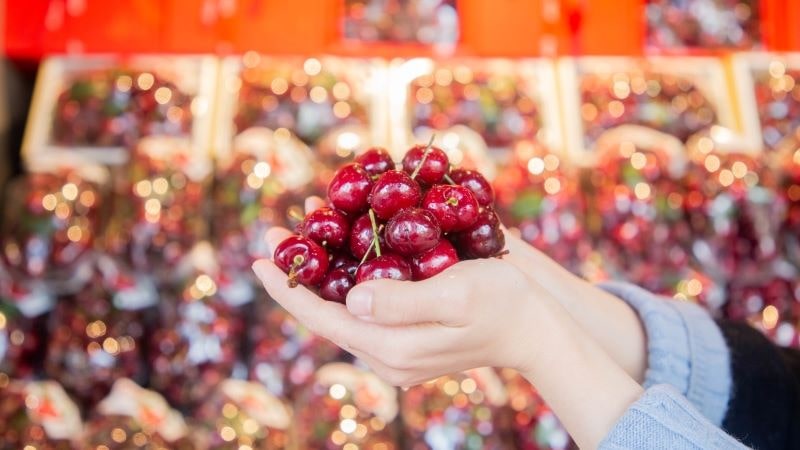 Xianfeng Fruit is one of the leading agricultural enterprises in China, with its 2,500 new-retail outlets and first-rate supply chain and e-commerce platform. Several years ago, Xianfeng Fruit began harvesting its own cherries directly at the source, developing a relationship of trust and cooperation with Chilean fruit farmers. "Chile has a unique climate for growing exceptionally high-quality cherries. Since the outbreak of the pandemic, we've been communicating closely with local growers and requiring that all cherries be carefully inspected and disinfected. Cherry imports are also required to be quarantined and inspected once again after they cross the border and reach Chinese customs. Finally, when they reach the distribution center, they undergo yet another round of inspection and disinfection. We implement strict quality controls from start to finish," said Cunhong Zhang, Xianfeng Fruit's head of purchasing. Xianfeng Fruit utilizes a fully automated spectral sorting system for all Chilean cherries, which greatly increases sorting and packing efficiency. "With this system, not only are we able to guarantee the freshness of our cherries, but we're also able to reduce the amount of contact they have with workers, thereby reducing the risk of secondary contamination or damage."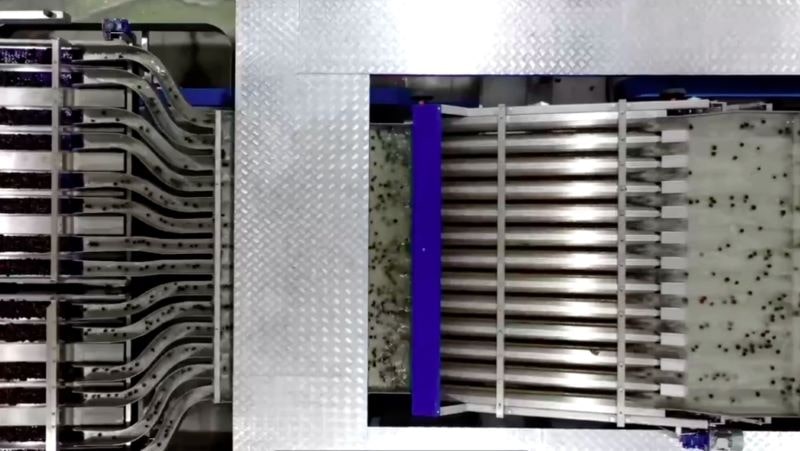 To address the slumping sales of Chilean cherries during the pandemic, Xianfeng Fruit has also implemented a contingency plan. In addition to its strict quarantine and disinfection measures, it has also launched its 2021 Lunar New Year sales event both online and in stores. According to one Xianfeng Fruit market representative, "At this year-end sales event, we've set up all kinds of promotions and games. We hope we can introduce everyone to our high-quality Chilean cherries so consumers can experience the true meaning of 'cherry freedom [5].'"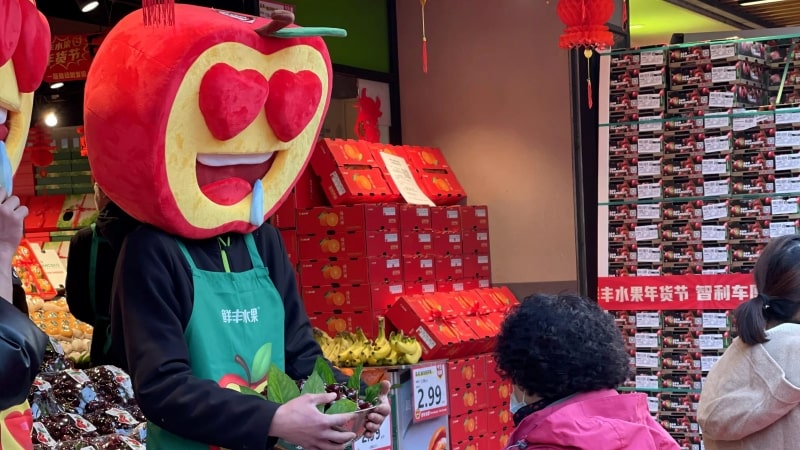 It is not only large fruit companies in China such as Xianfeng Fruit that are taking measures to improve cherry sales but also private enterprises and government agencies in Chile. Recently, Chilean government officials and the Chilean Cherry Committee [6] of the Chilean Fruit Exporters Association [7] (ASOEX) visited fruit markets [8] in Beijing, Shanghai, Guangzhou and Jiaxing. Chile has also been investing heavily in safety measures for harvest, sorting, packaging and shipping processes since the start of the growing season. Before the cherries are shipped to China, the shipping crates are disinfected to ensure the safety of the entire process.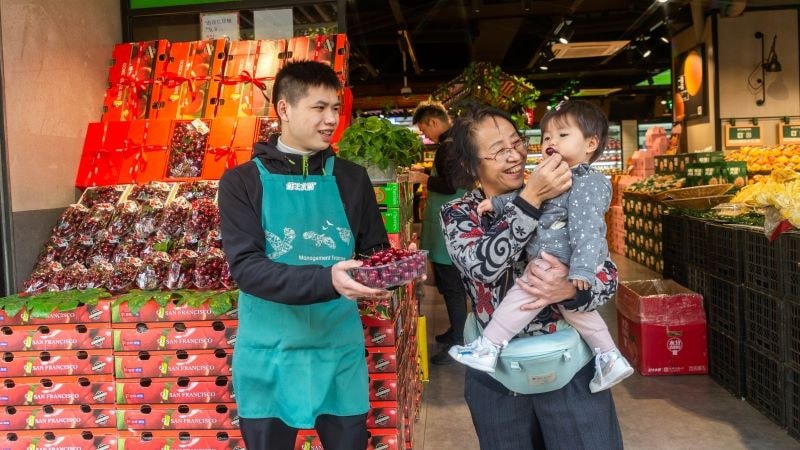 "Chilean cherries are excellent quality. Everybody loves them — they're really a fantastic fruit," Zhang said, "We plan to strictly control quality and safety, as well as strengthen our communication with Chilean fruit farmers to produce high-quality cherries for consumers, so that everyone can experience true cherry freedom."
Images: Xianfeng Fruit