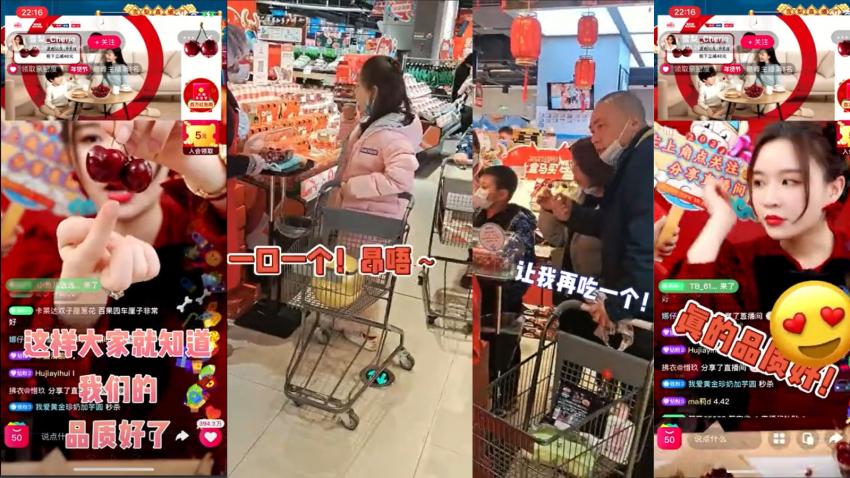 On Feb. 6, the Chilean Cherry Committee [3] of the Chilean Fruit Exporters Association [4] (ASOEX) continued its efforts to promote cherry consumption and support cherry traders.
A wide range of online and offline promotions and other communications efforts are ongoing across China. Highlights for today are as follows:
Cherries on Social Media
Cherries are a particularly hot topic this time of year for user-generated content on Douyin, WeChat and other social networks. Recently, we've seen clips circulating that are focusing on the positive aspects of this challenging season: promotions are happening and the product is moving at retail channels, both online and offline.
Wholesale Markets to Stay Open Throughout the Holiday
With fewer people planning to travel to their hometowns for Spring Festival this year (not to mention Valentine's Day falling within the Spring Festival Holiday), it's a better chance than ever for strong cherry sales during the holiday. Helping to keep the product flowing will be the fact that Shanghai Huizhan Market is keeping its regular hours during the holiday and Guangzhou Jiangnonghui Market will be open 24 hours a day throughout the holiday.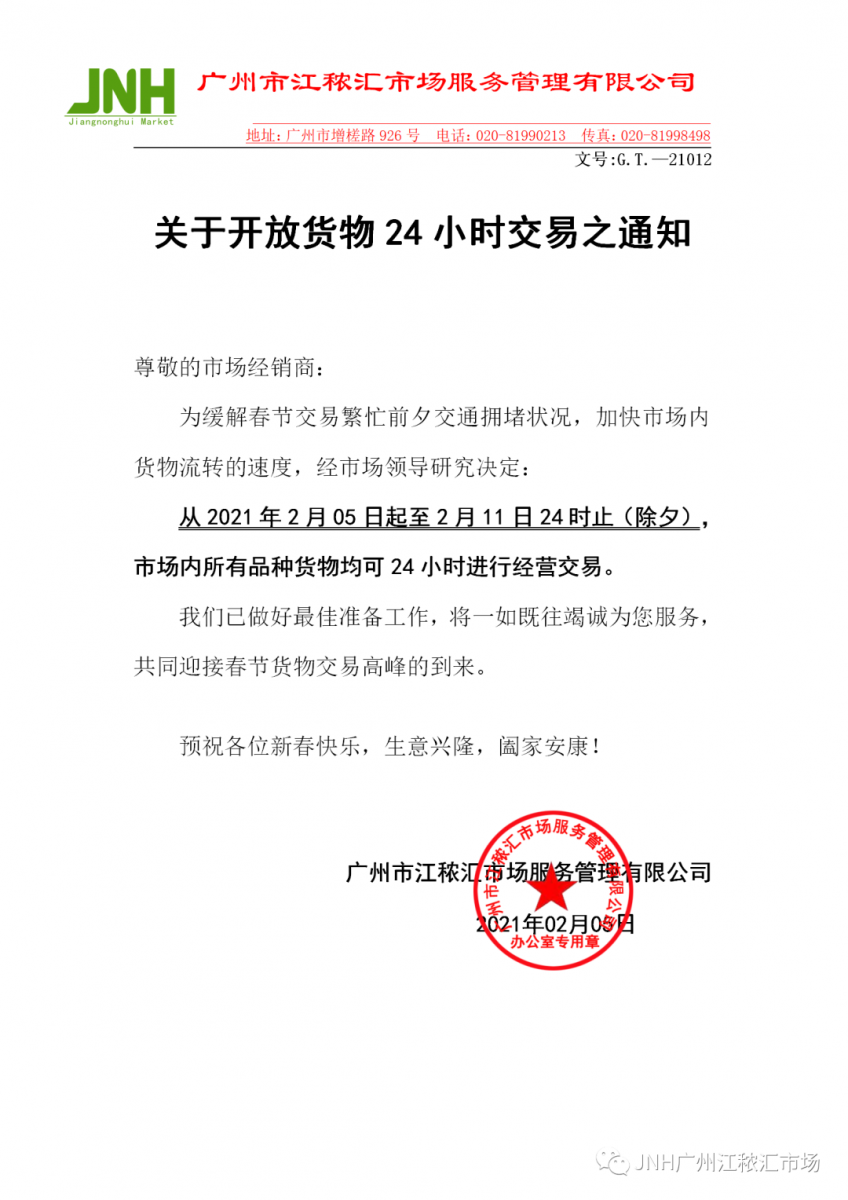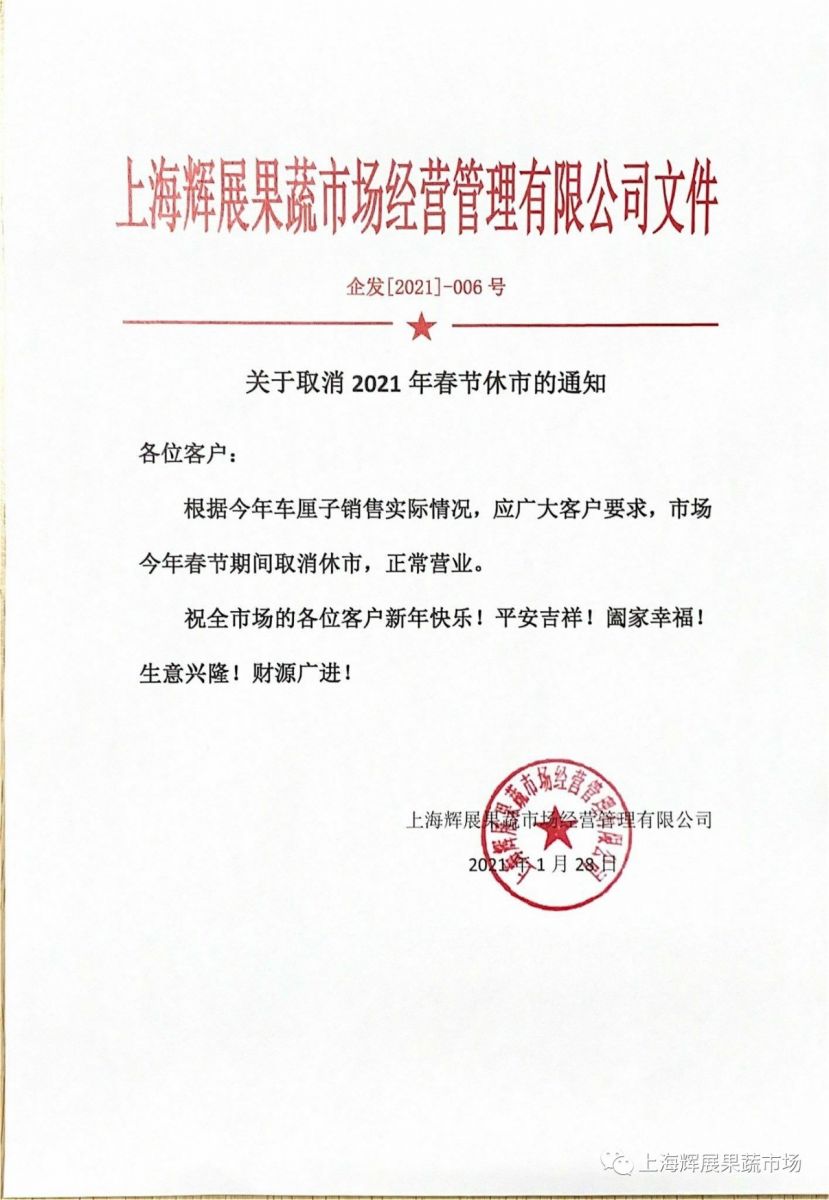 Representatives from the Chilean Cherry Committee were once again at Jiangnonghui Market on Friday to support the traders there with hot beverages, games and gifts! Many traders in the market took the opportunity to sign up for the Cherries from Chile Chinese New Year 1.8 Million Yuan Super Lucky Draw [5] and get their chance to drive home in a cherry red Tesla or win all kinds of other great gifts.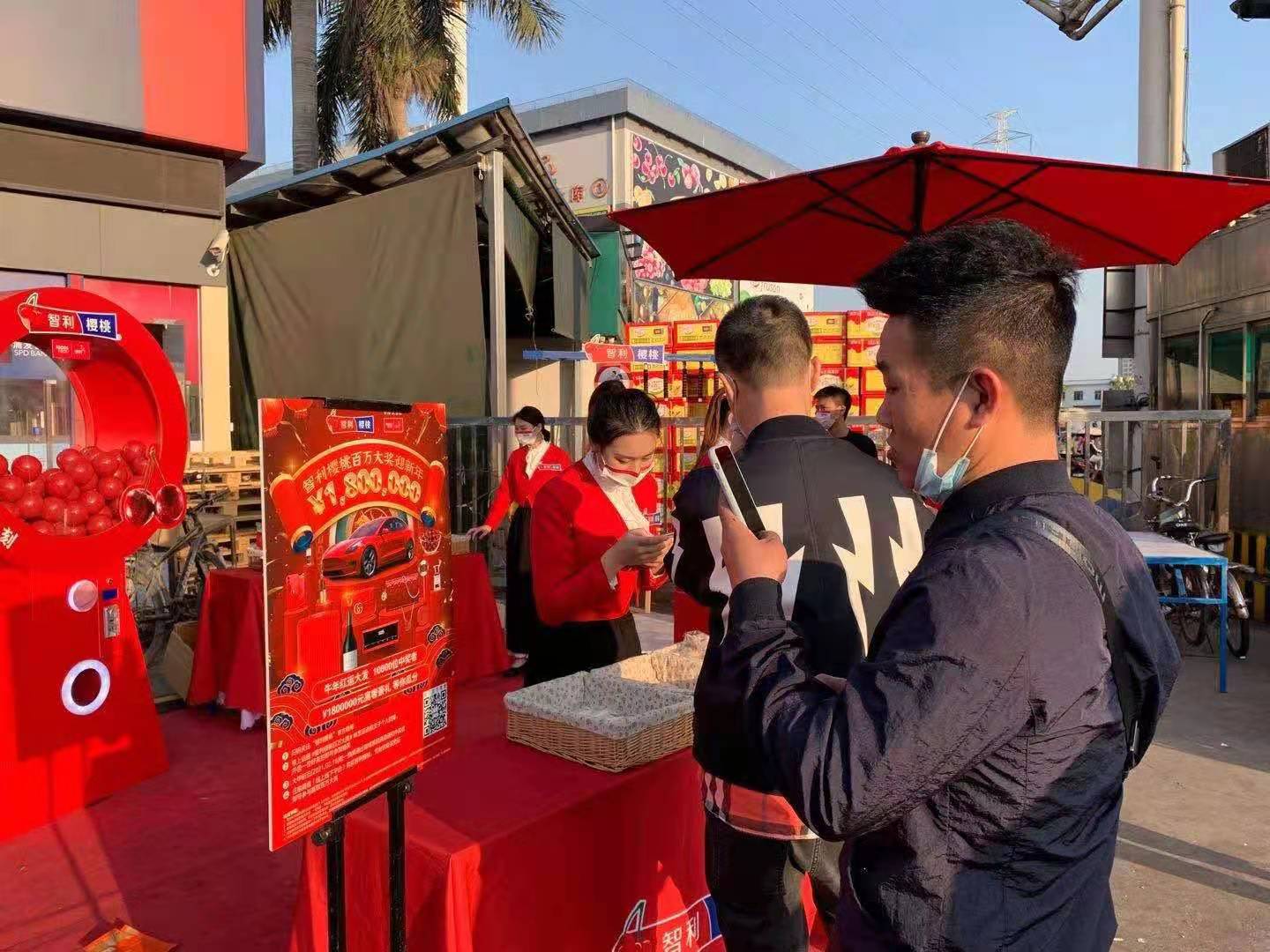 Other Online and Offline Promotions
Meanwhile, the Chilean Cherry Committee is continuing to run a comprehensive online and offline promotional campaign for Chilean cherries, which will go into the holiday and beyond. This includes digital banner advertisements and video advertisements in a wide variety of media, e-commerce promotions, social media posting, livestreaming and more. A JD.com livestream Thursday evening featuring Cherries from Chile was once again a big hit, attracting over a million viewers and selling large volumes of cherries. And check out the post below from TikTok celebrity Sammi!
The Chilean Cherry Committee continues to run in-store activities in partnership with over 20 leading fruit retailers around China, with more than 14,000 sessions planned to be completed by the New Year, and even more planned during the holiday.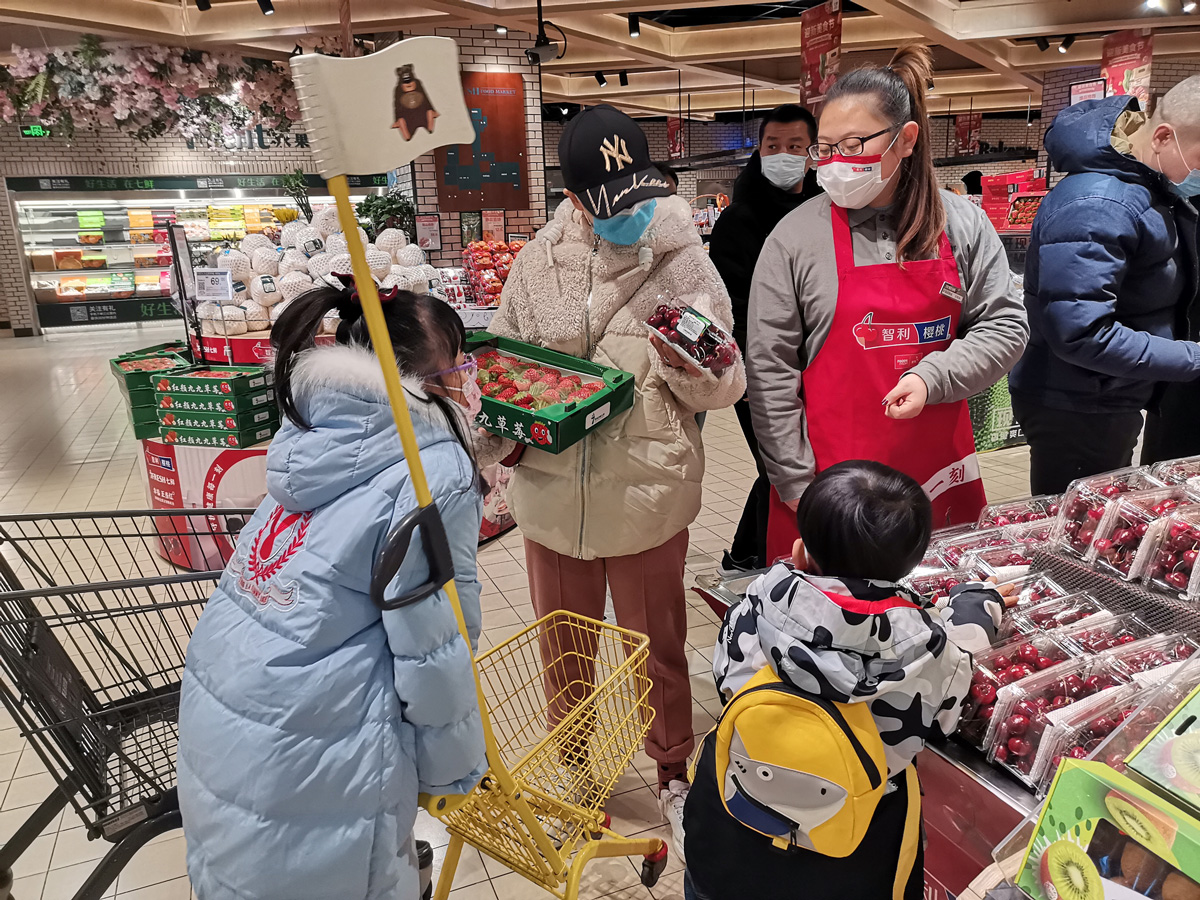 Stay tuned in coming days for more details about all of the Cherries from Chile official promotional activities and cherry-related media highlights!