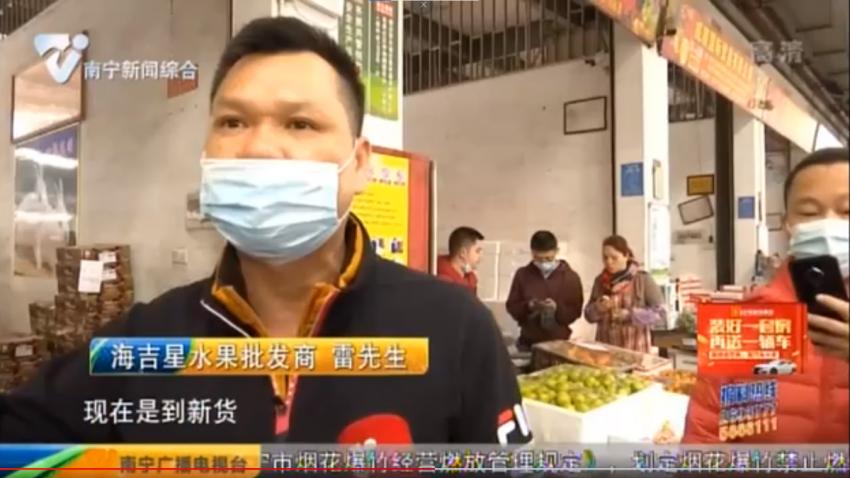 On Feb. 4, the Chilean Cherry Committee [3] of the Chilean Fruit Exporters Association [4] (ASOEX) continued its efforts to promote cherry consumption and support cherry traders.
A wide range of online and offline promotions and other communications efforts are ongoing across China. Highlights for today are as follows:
Cherries Receive Widespread Positive Television News Coverage
Over the past 10 days, there were at least 26 television news reports broadcast on local and national television stations that focused on the safety and positive aspects of cherries and their continued sales by retailers and consumption by consumers. These included interviews in various cities with local consumers, retailers and traders talking about topics such as why they like cherries, sales volume and price, and food safety measures that retailers have taken in regard to imported fruit. Here are some highlights:
ONLINE AND OFFLINE PROMOTIONS: 1.8 MILLION LUCKY DRAW IS HEATING UP!
The Cherries from Chile Chinese New Year 1.8 Million Yuan Super Lucky Draw [5] is spreading more widely on social media and has already attracted nearly 5,000 participants. Don't miss your chance to drive home in a brand new cherry red Tesla! Go to the Cherries from Chile official Weibo account [6] and sign up for the lucky draw today. It takes less than 30 seconds!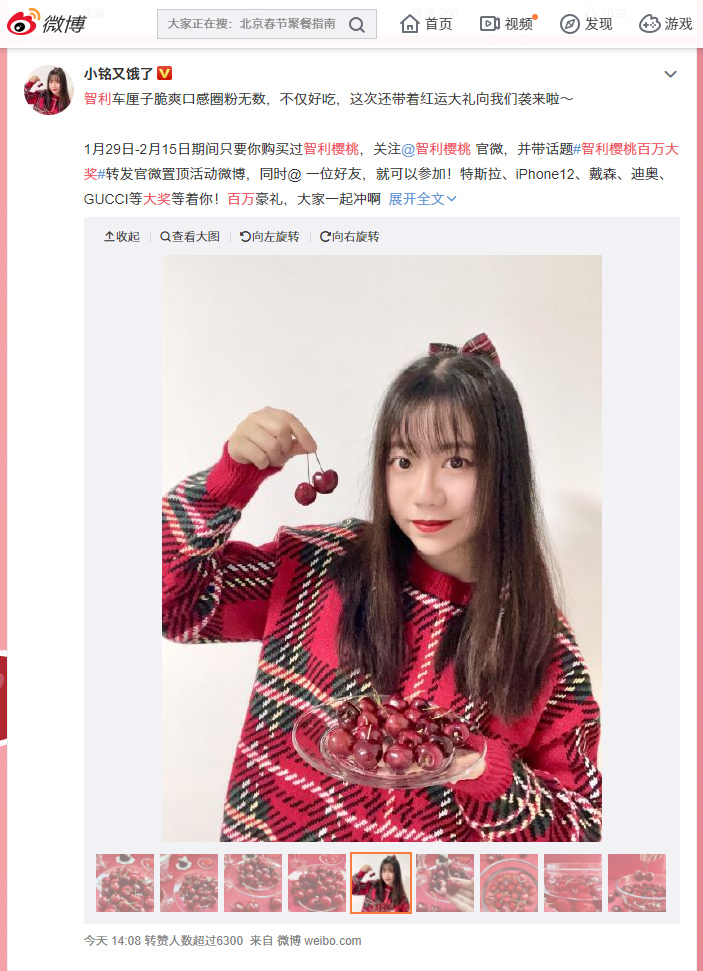 Choreographer Xiaopangshou has recently shared her own Chilean cherry dance on TikTok China [7]. Head over to her TikTok China account and give her dance a big thumbs up!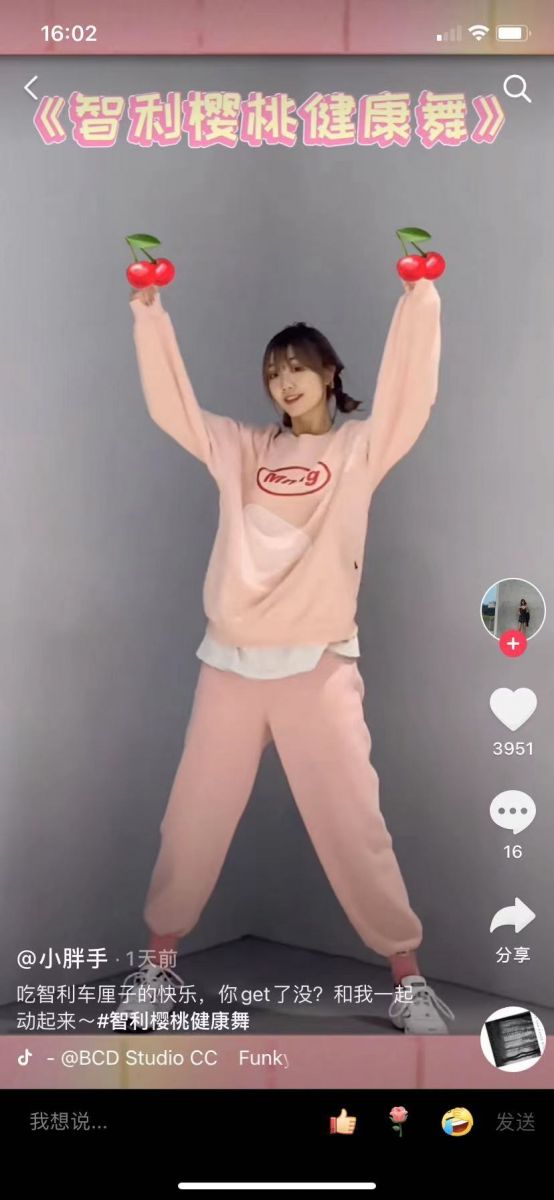 In-store promotions continue to run in partnership with over 20 leading fruit retailers around China, with more than 14,000 sessions planned to be completed by the New Year.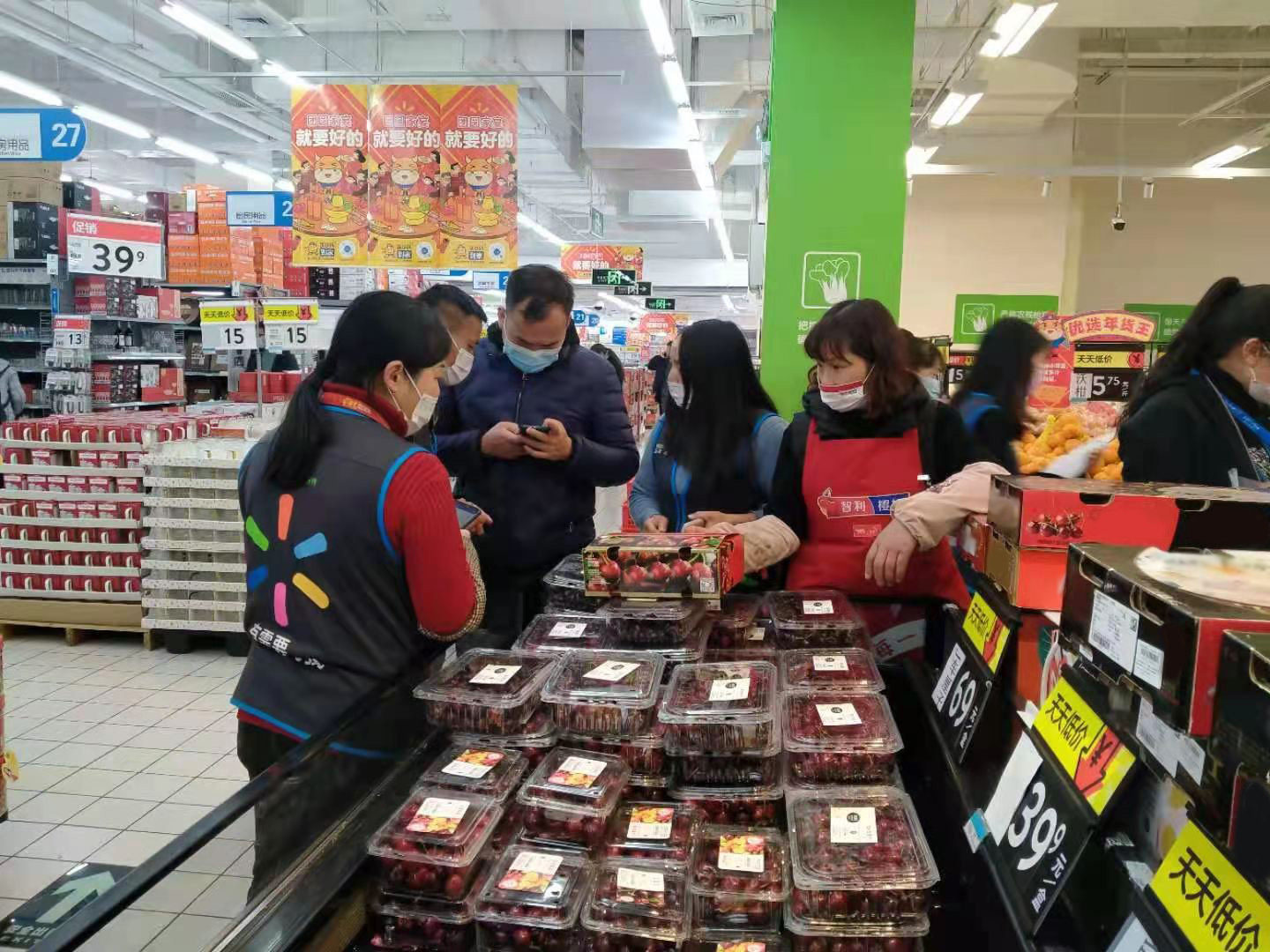 And don't miss tonight's Cherries from Chile livestream on JD.com at 9 p.m. featuring a special surprise guest from the music industry!
Stay tuned in coming days for more details about all of the Cherries from Chile official promotional activities and cherry-related media highlights!