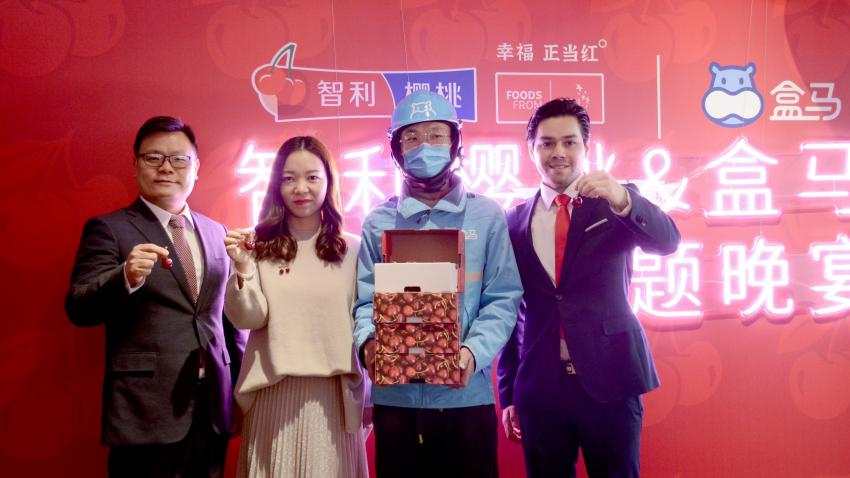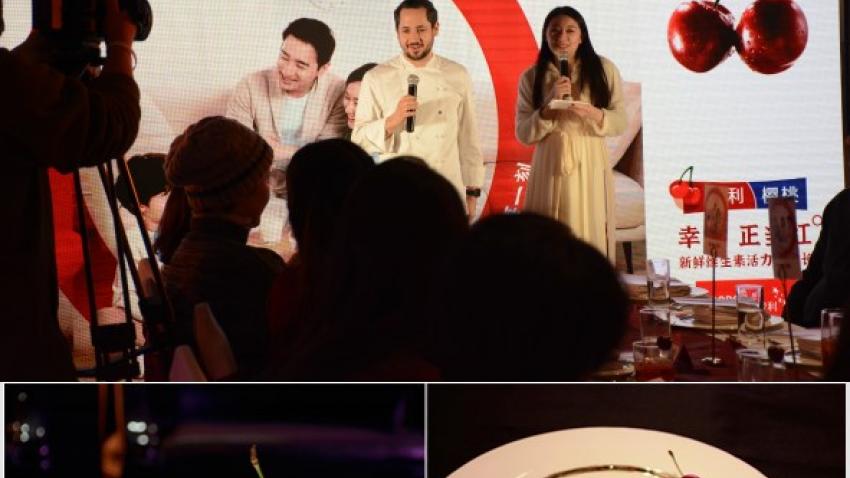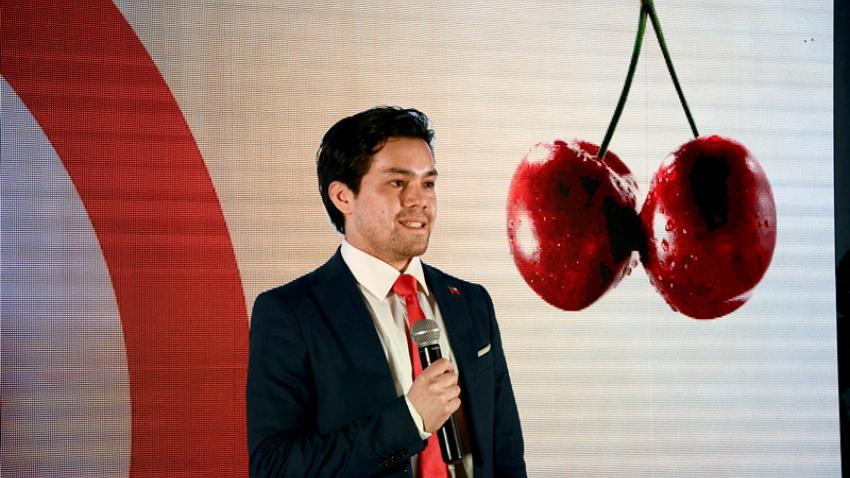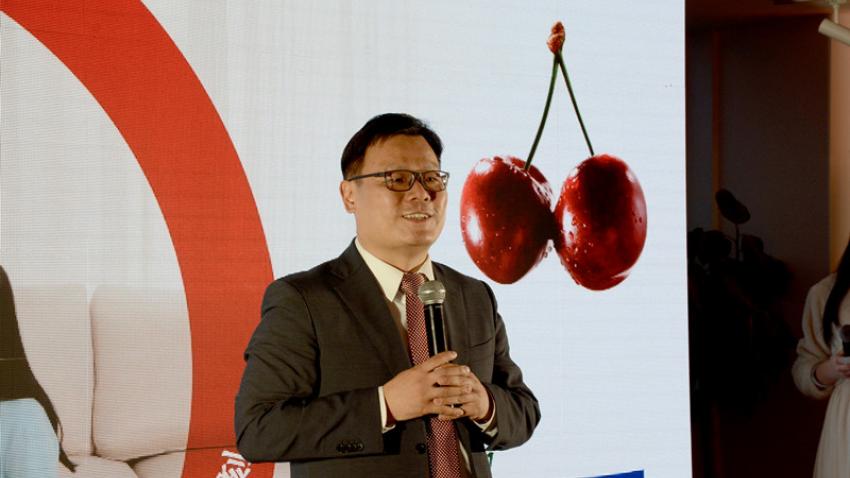 The Chilean Cherry Committee of the Chilean Fruit Exporters Association [3] (ASOEX) and Alibaba's Hema Fresh supermarket brand joined forces on the afternoon of Jan. 14 in Shanghai at the ART.333 @ Bund space to stage a cherry-themed multicourse dining experience prepared by Michelin-starred chef Francisco Araya. The cooking show was attended by Nicolas Silva, business development manager of ProChile in Shanghai, Freya Huang, marketing specialist for ASOEX in China, and Xu Yang, public affairs director at Hema Fresh. These distinguished guests were joined by representatives from Chinese fruit importers Frutacloud, Yuqian and Ivcsun, as well as food bloggers, nutritionists and Hema customers. Chilean-born Chef Araya meticulously crafted six courses of Chilean cherry-based recipes. Under his skillful hand, cherries became a part of breakfast, lunch, dinner and afternoon tea, leaving guests' taste buds enraptured by the creative uses of fresh cherries.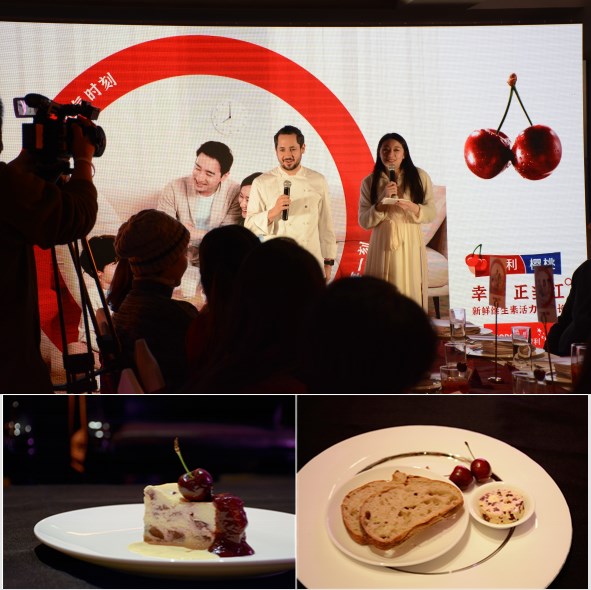 "Chile has seen a bumper cherry crop this year and exports to the China market of Chilean fresh cherries are expected to reach 300,000 tons for the season," said ProChile's Silva after thanking the attendees for their support of the event. "Chinese consumers appreciate the consistent quality and safety of Chilean cherries, with Chile's inspection and quarantine authorities strictly controlling the hygiene of cherries exported to China."
"Chilean cherries are crisp, juicy and abundant in nutrients," continued Silva. "They provide an energy-boosting component to everyday breakfasts, lunches and dinners, as well as a healthy snack for work, the gym or on-the-go."
Silva also expressed gratitude on behalf of Chile to Hema Fresh, a division of Alibaba Group and China's largest online-to-offline (O2O) retail platform, for its contribution to raising awareness of Chilean cherries among consumers.
"Hema has set the benchmark for China's 'New Retail' revolution," said Xu of Hema Fresh. "Since the first store opened in Shanghai in 2016, Hema has expanded rapidly, with more than 270 stores across China and millions of loyal customers within those stores' delivery ranges. Hema's positioning as a one-stop neighborhood grocery retail experience allows it to quickly and effectively distribute fresh Chilean cherries to its customers' homes."
"This cooperation between Hema and the Chilean Cherry Committee will share these cherries brimming with red health and happiness with consumers who pursue a healthy and high-quality lifestyle," said Xu. "Chilean cherries are of high quality and have a great flavor. Lunar New Year is approaching, and while Chile cherries are a perfect choice as a New Year gift, they also make for a healthy component of one's daily consumption."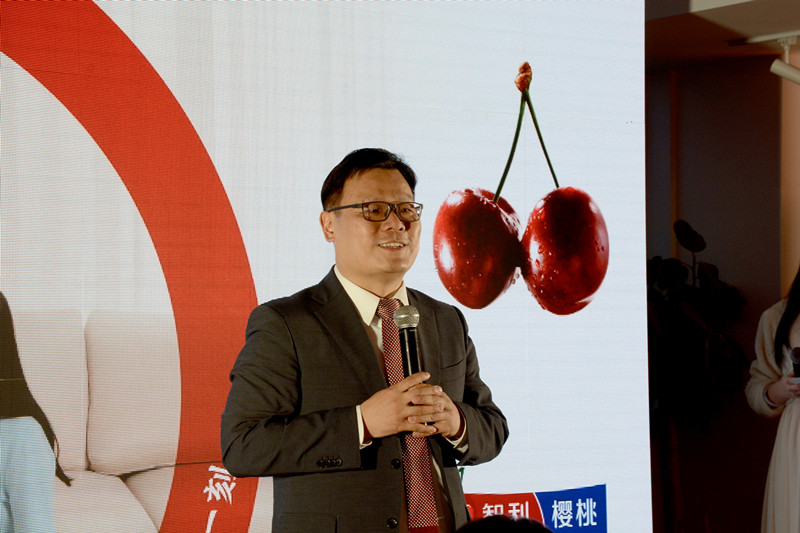 Chilean cherry exports are expected to rise by 38% this season compared to 2019/20, with over 90% of this volume destined for the China market. Owing to travel restrictions amidst the COVID-19 epidemic, Charif Christian Carvajal, ASOEX's marketing director for Europe and Asia, was not able to attend the event in person and instead sent his blessings to the event via video. Huang spoke at the event as the ASOEX representative.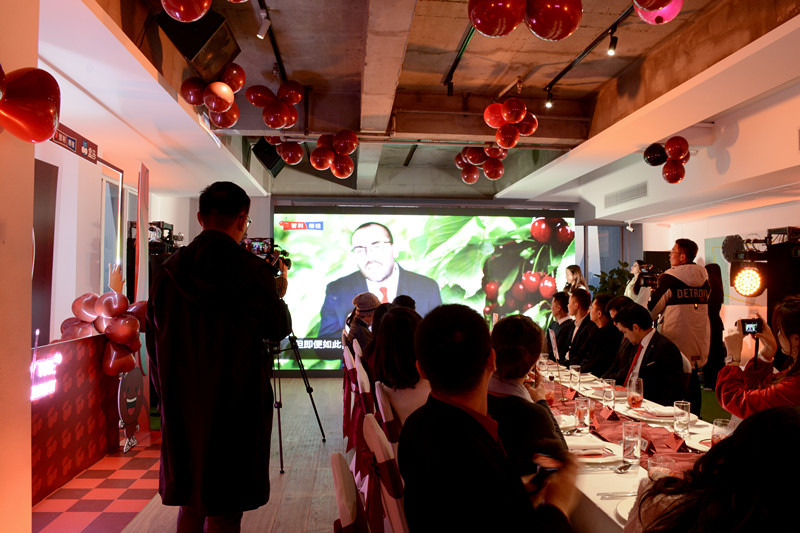 The six recipes designed by Chef Araya skillfully showcased how culinary applications of Chilean cherries can enliven daily meals and snacks, with the courses including cherry-infused butter on toast for breakfast, foie gras with cherry jam and cherry lobster salad for lunch, cherry-braised beef for dinner and cherry cake for afternoon tea. Each dish was furthermore designed to be simple and easy for consumers to prepare and eat at home with their families, thus encouraging the consumption of cherries throughout the day [4].
To expand the reach of the event and further promote the Cherries from Chile brand, the venue was set up for livestreaming to the Hema app. With Silva and Huang appearing on the livestream, this sumptuous meal also served as a nationwide stage for ProChile and ASOEX to promote Chilean cherries.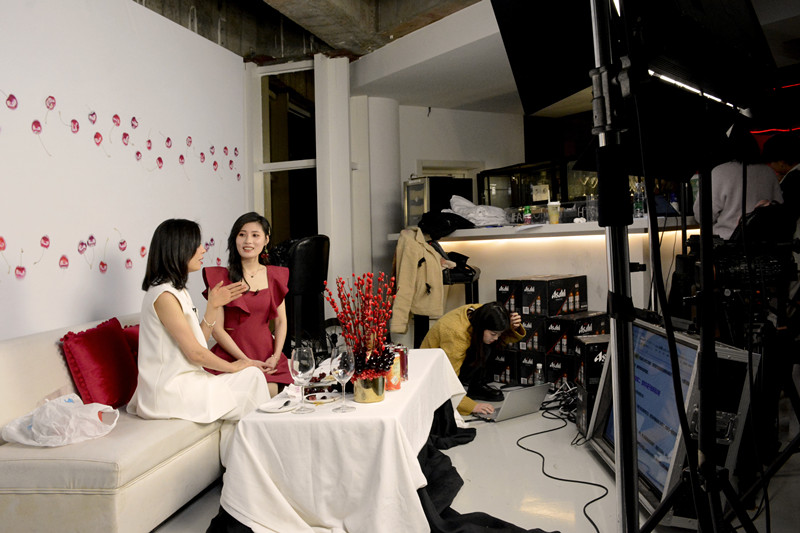 Images: ASOEX