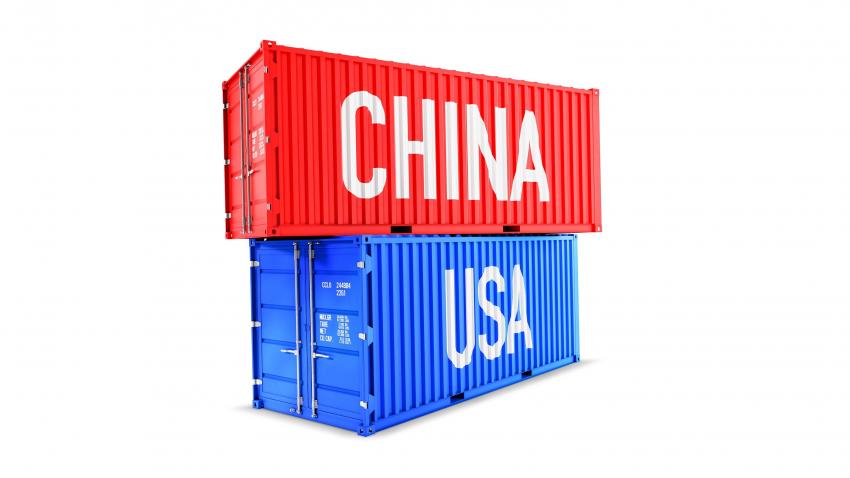 China's General Administration of Customs reported at its monthly briefing on Nov. 30 that it has now completed the requisite plant and animal quarantine protocols for agricultural produce under the phase 1 trade agreement between China and the U.S. At the briefing, Zhao Zenglian, head of the GAC's Department of Animal and Plant Quarantine, announced that all 37 relevant tasks had been completed on time and to a high standard. Zhao stated that since realizing the phase 1 trade agreement with the U.S. [3], the GAC had appropriately addressed all issues relating to the quarantine of imported U.S. agricultural products, including fresh potatoes, barley and pet food, as well as lifting the former ban on U.S. poultry products due to a previous avian flu epidemic and approving the import of U.S. poultry products. Zhao added that in return, Chinese citrus fruits, fresh jujubes and fragrant pears would be exported to the U.S. under the deal. He emphasized the importance of the China–U.S. trade relationship to both parties, stating that the two countries are natural trade partners with highly complementary agricultural industries. According to Zhao, given that 10% of China's total agricultural exports are sent to the U.S., expanding cooperation in the area of agricultural trade will be mutually beneficial.
Other U.S. produce items approved for China market access [4] under the phase 1 deal include Californian Hass avocados [5] and blueberries [6] grown in 11 U.S. states. Earlier this year, the U.S. Department of Agriculture estimated that future exports of blueberries and avocados to China could result in annual revenues of $62 million and $10 million, respectively. Across the board, the USDA expects produce exports to China allowed under the phase 1 deal to be worth approximately $700 million.
The U.S.–China phase 1 trade deal came into effect on Feb. 14, 2020, stipulating a total purchase target of $32 billion (210 billion Chinese yuan). From April, Chinese buyers began significantly ramping up their purchases of U.S. agricultural products. Data from the GAC indicate that in the first nine months of 2020, China imported approximately 91.4 billion yuan ($14 billion) of agricultural products from the U.S., representing a 44.4% increase. According to a joint report released by the Office of the United States Trade Representative and the USDA, as of Oct. 23 China had already purchased more than $23 billion (151 billion yuan) of U.S. agricultural products, fulfilling 71% of the agreed purchase target under the phase 1 trade deal. Owing to China's high purchasing volume, the USTR predicts that U.S. agricultural exports to China will hit an all-time high this year.
U.S. Trade Representative Robert Lighthizer also stated that the improving U.S.–China trade relations had significantly benefited U.S. farmers and farm owners, mainly in light of the severe losses that they have sustained since the coronavirus epidemic hit the U.S. Data from the U.S. Food and Agricultural Policy Research Institute indicate that without increased aid, the income for the U.S. agricultural sector will likely drop by 12% in 2021. In addition, statistics from the USDA suggest that U.S. agricultural sector debt will likely climb to a record $425 billion this year, the highest it has been since the 1980s.
The U.S. agricultural products involved in China's buying boom mainly include corn, soybeans, sorghum, pork and beef. Among these products, corn, soybeans and pork represent the largest proportions of the purchased goods; for example, this year's U.S. corn exports to China have hit an all-time high of 8.7 million tons. The China Oil and Foodstuffs Corporation has reportedly signed a supply contract with U.S. processing plants for 10 million tons of U.S. corn, with some of the goods scheduled to arrive in China in the first half of 2021. Meanwhile, total U.S. soybean exports to China have reached 31 million tons, which is double the figure from 2017. In October, China purchased 3.4 million tons of soybeans from the U.S., representing a huge increase of nearly 200% over the same period of last year. In the first five months of this year, U.S. pork exports to China also reached record-breaking highs, soaring to 168,000 tons — a dramatic year-on-year increase of 640%.
In terms of Chinese fruit exports to the U.S., statistics released by the GAC throughout the first half of this year indicate that fresh jujubes, fresh citrus fruits and Xinjiang-grown fragrant pears [7] have met the plant inspection and quarantine requirements for export to the U.S. and have successfully begun to be exported. According to reports, a number of other Chinese fruit products, including fresh jujubes from Yuncheng, winter jujubes from Donghua, fresh pears from Cangzhou, fragrant pears from Korla, honey pomelos from Heping and Nanfeng honey mandarins, have already begun to be exported to the U.S. Considering the subdued conditions on China's domestic fruit market this year, this new export channel for Chinese-grown fruit has been a welcome addition.
Image: Pixabay
This article was based on a Chinese article. Read the original article [8].