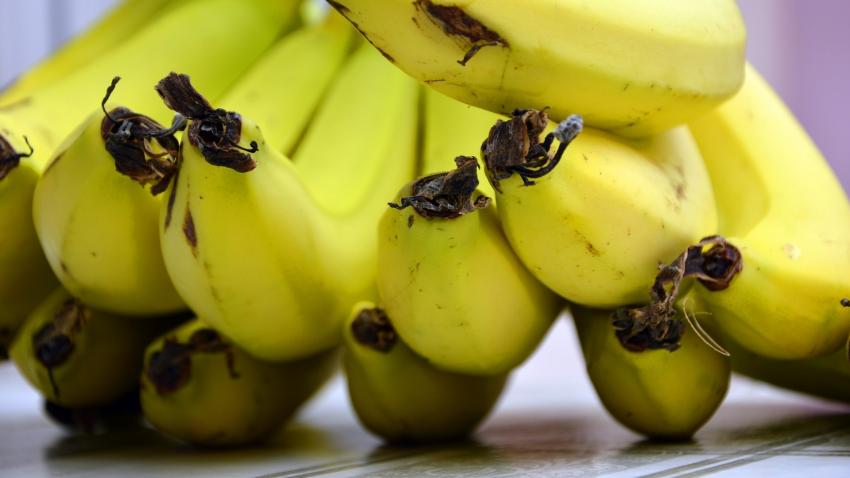 According to a report by Philippine news outlet Business Mirror, the Philippine Statistics Authority has disclosed a 10% drop in banana exports over the first seven months of 2020, with the export value falling from $1.1 billion to $1 billion. The Chinese market has seen the most marked decline, with Japan once again replacing China as the largest export market for Philippine bananas.
PSA data show that total banana exports from January to July fell by 4% to 2.439 million metric tons, compared to 2.541 million tons the previous year.
China had been the top export market for Philippine bananas since 2018. PSA statistics reveal that banana exports to China surged from 748,500 tons in 2017 to 1.27 million tons in 2018, corresponding to a 70% increase. This rapid growth continued in 2019, with a 40% increase.
However, the first seven months of 2020 have seen a reversal of this trend, despite something of a reprieve in March [3], with purchases of Philippine bananas by China falling by 30% to $287.4 million, compared to last year's $408.2 million. Banana shipments to China fell from 943,464 tons to 714,740 tons, a year-on-year decline of 24.2%.
In contrast, Philippine banana exports to Japan rose by 12% year-on-year, from $406.8 million to $455.1 million. Thus, Japan accounted for almost half of the total value of banana shipments during this period and surpassed China to once again become the Philippines' top banana export market — a position it had held for 30 years prior to 2018.
Banana exports to Iran, the Philippines' top Middle Eastern banana market, also rose 12% over the period in question, from $37.2 million to $41.6 million. In terms of volume, shipments to Iran increased by 84.4%, from 96,307 tons to 177,599 tons. Exports to South Korea, on the other hand, fell by 12% over the same period.
In 2019, bananas accounted for 30% of the total value of agricultural exports from the Philippines ($6.39 billion), and the country regained its position as the world's second largest banana producer, trailing only Ecuador.
The Pilipino Banana Growers and Exporters Association [4] predicts that the country's total banana exports this year will decline by 17%, from last year's 195.5 million boxes to 162.2 million boxes.
According to the PBGEA, Philippine bananas may be losing their share in the world market owing to various issues, including high tariffs, plant infections, rising competition and government-subsidized efforts by Latin American producers to enter traditional Philippine markets.
Competition is also emerging from Southeast Asian neighbors such as Vietnam and Cambodia [5]. According to Cambodia's Phnom Penh Post, Cambodia exported 235,171 tons of fresh bananas in the first nine months of 2020, a year-on-year increase of 225.7%. Most of these bananas went to China, with the remainder mainly destined for Japan and Vietnam. PBGEA President Victor S. Mercado Jr. warned in a press conference that the Philippines may lose its biggest banana export market to countries like Vietnam and Cambodia owing to the Philippines' higher level of COVID-19 cases.
Aside from the COVID-19 pandemic, the decline can also be attributed to the impact of Panama disease. In March, PBGEA Executive Director Stephen A. Antig reported that the disease had already affected approximately 30,000–40,000 hectares of plantations on the island of Mindanao, a banana-growing hub. The PBGEA estimated that around 20% of the country's banana plantations have been affected by this disease.
In addition, the fungal disease Fusarium wilt and adverse effects due to climate change have had a significant impact on the Philippines' overall banana output, leading to knock-on effects on export volume. Banana production in the first half of the year fell by nearly 2% year-on-year to 4.29 million tons. Unfavorable weather conditions, particularly drought in Mindanao, have also played a role, said Antig.
In light of declining exports and tightening global competition, the Philippines has renewed talks with the Australian government with an eye to gaining market access for Philippine bananas after a 20-year ban. While Australia is likely to be a small market owing to the existing domestic banana industry, Antig expressed confidence that Philippine bananas could maintain a competitive advantage in terms of price.
Image: Pixabay