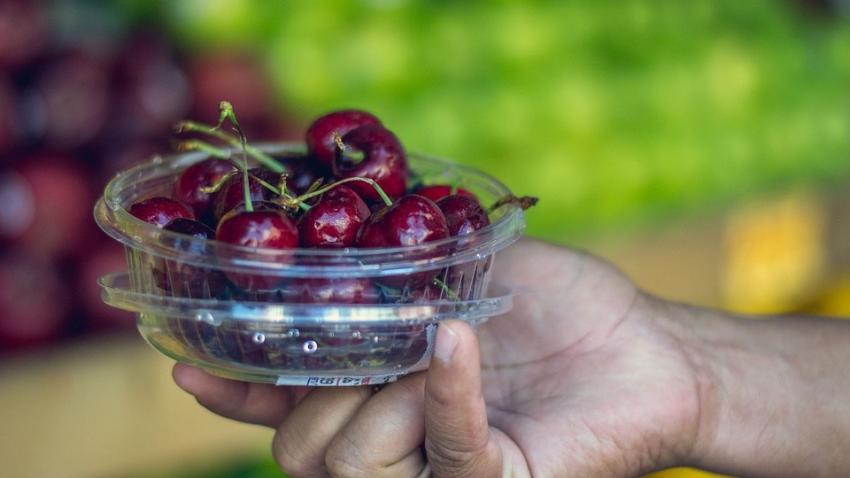 As the cherry supply season in the Southern Hemisphere draws closer, the U.S. Department of Agriculture's Foreign Agricultural Service recently published a report [3] forecasting and analyzing the production and trade of Chilean cherries [4] in marketing year (MY) 2020/21 (November–October).
Climatic conditions in Chile have so far been agreeable for cherry production. Consequently, cherry growers are expecting a larger crop this upcoming season, assuming no severe frost or rain damage during the harvest period in November and December. The report forecasts that the production volume of Chilean cherries will reach 286,000 tons in MY 2020/21, corresponding to a 12.1% year-on-year increase.
The planted area of Chilean cherries has been growing at an average annual rate of 10%. In MY 2020/21, the planted area is estimated to reach 42,200 hectares. If this trend continues, the production volume is very likely to exceed 345,000 tons by MY 2023/24.
According to statistical data from the Chilean Plant Nurseries Association, more than 5.6 million cherry plants were sold in 2019, among which over 80% belonged to the Regina, Santina and Lapins varieties, indicating the widespread acceptance of these cultivars on the market.
With respect to trade, Chilean cherry exports hit a record high in MY 2019/20, totaling 228,923 tons and $1.2 billion, year-on-year increases of 27.2% and 43%, respectively. However, the report anticipates further growth in MY 2020/21, with a predicted export volume of 259,000 tons, representing a 13% year-on-year increase.
China is the largest overseas market for Chilean cherries, consuming approximately 90% of Chile's total cherry exports each year.
In early February this year, at least 3,000 containers of Chilean cherries destined for China were affected by the unforeseen outbreak of the COVID-19 pandemic. These containers, loaded with late-season varieties, were either delayed on their way to China or stuck at Chinese ports [5]. Despite these difficulties, Chile's cherry exports to China still achieved a 31.62% year-on-year increase in MY 2019/20, totaling 207,600 tons. In terms of the future, Chilean cherry exporters remain highly optimistic as to the prospect of Chilean cherries in China, expecting new market opportunities to emerge in China's interior and lower-tier cities.
Another marked phenomenon worth noting is that Chilean cherry growers have become increasingly inclined to export higher volumes to China in the early part of the season [6], during which time the cherries can attract a higher premium as the domestic supply in China is quite low.
Image: Pixabay
This article was translated from Chinese. Read the original article [7].