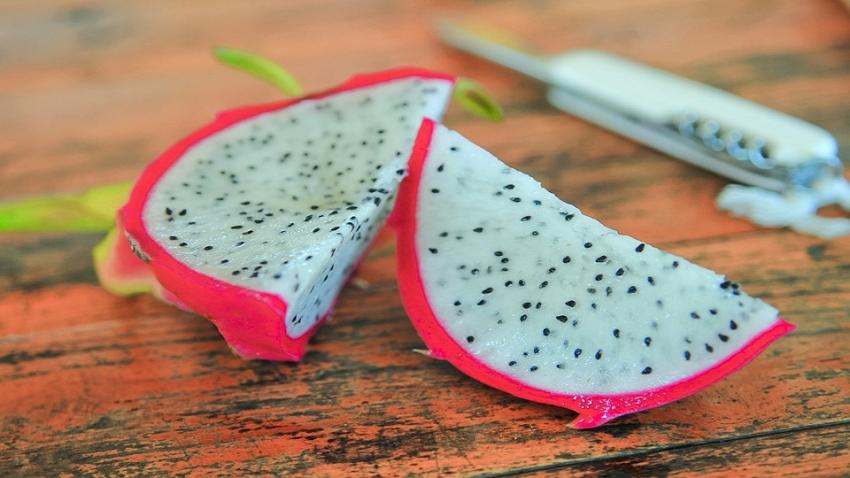 On May 23, China's General Administration of Customs announced that several varieties of fresh dragon fruit from Indonesia meeting the stipulated phytosanitary requirements are now permissible for import into China.
The dragon fruit varieties given the green light this time include purple-fleshed dragon fruit (Hylocereus costaricensis), red-fleshed dragon fruit (Hylocereus polyrhizus) and white-fleshed dragon fruit (Hylocereus undatus).
According to the announcement, the sorting, processing, packing, storage and transportation of dragon fruit destined for China must be inspected by the Indonesian Agricultural Quarantine Agency or persons accredited by this organization.
Although dragon fruit is not native to Indonesia, its cultivation in the country has been gaining momentum since 2000. This crop has now spread to almost all parts of the country, with Jember, Pasuruan, Malang, Lumajang and Banyuwangi in East Java province being the main producing regions. The majority of Indonesia's dragon fruit crop is sold in local markets with only a small portion being exported overseas. Indonesian growers are able to supply the market throughout much of the year, with red-fleshed dragon fruit being the most widely cultivated variety and also the variety most preferred by local consumers.
Vietnamese dragon fruit [3], known for its low production cost and short transport distance to China, accounts for the majority of dragon fruit imported into China. However, as China strengthened its testing standards for agricultural products from Vietnam earlier this year, exports of Vietnamese dragon fruit to China have witnessed a drastic decline.
Taiwan has also secured market access to mainland China for its dragon fruit. Nevertheless, compared with pineapples, sugar apples and wax apples, dragon fruit plays only a minor role in the cross-strait fruit trade.
Owing to the popularity of this fruit, China's domestic dragon fruit cultivation has been developing vigorously in recent years. The planted area of this crop throughout China has increased by more than tenfold in just a few years. In Guangxi province, which has the highest dragon fruit production among China's provinces, the planted area and production volume are expected to reach 20,000 hectares and 500,000 tons, respectively, in 2020. However, according to industry insiders, China's dragon fruit production is excessively focused on the red-fleshed variety while the supply season is overly compressed to the second half of the calendar year. Compared with dragon fruit from Vietnam, those from China tend to be sweeter in flavor but somewhat inferior in appearance and higher in price.
Image: Pixabay
This article was translated from Chinese. Read the original article [4].
The official announcement from China's General Administration of Customs regarding the import approval of Indonesian dragon fruit can be found here [5] (in Chinese).