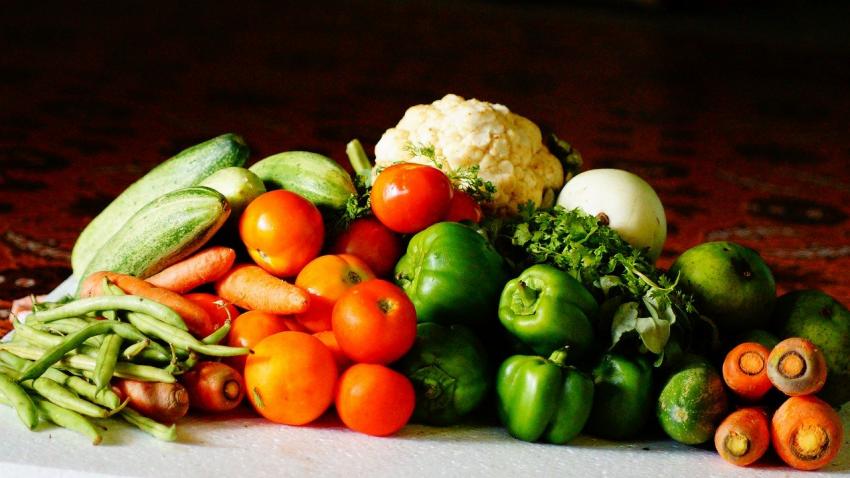 E-commerce is booming amid the current pandemic, according to the Produce Marketing Association, but the rapidly evolving situation is not without its challenges. To address these changes, the global trade organization has been hosting its Coronavirus (COVID-19) Virtual Town Hall Series [3]. In each panel discussion, different industry stakeholders discuss the ramifications of the current situation on the industry.
The most recent town hall session on April 22 was centered around trends and lessons in e-commerce. The panel was moderated by PMA's CEO Cathy Burns and was attended by speakers Jacob Krempel, Mathijs Lak, Eric Li and Tony Stallone.
The panelists, representing businesses from the U.S., Europe and China, all indicated that they had seen unprecedented growth as a result of the pandemic situation.
Mathijs Lak, senior buyer and partnerships manager at Picnic Technologies, a low-cost online grocery platform based in the Netherlands, said that the waitlist to become a member of the platform has grown from 60,000 pre-pandemic to more than 200,000.
Jacob Krempel, senior director of procurement at HelloFresh, a fresh meal kit delivery service operating throughout North America, Australasia and parts of Europe, said that the company's first-quarter figures showed a 65% growth in revenue as people's need to cook at home has increased.
Also on the panel was Eric Li, vice president of Shanghai Yiguo E-Commerce, a China-based B2C fresh produce e-commerce platform. He said that the platform experienced a 100–300% spike in growth during February, which has now leveled off slightly.
However, quantitative growth is not the only change that e-commerce businesses have been experiencing owing to the pandemic. Li also stated that the situation has led to a changing customer demographic. While its customer base skewed younger in the past, the company has now seen an uptick in new customers from older generations. "They were not so tech-savvy, but they're starting to do online shopping as well, because there's no other way for them to buy the produce," said Li.
Purchasing trends also reveal an interesting picture — early in the pandemic, stockpiling of non-perishables increased, before leveling off later. An increase in ready-to-eat meal sales indicated that a large proportion of customers did not know how to cook, a trend that was observed in both Europe and China. As time went on, Lak said, purchases of basic ingredients such as vegetables increased, possibly indicating an increased confidence of consumers in using these ingredients.
The rapid swell in e-commerce demand has not come without its difficulties. Several of the panelists indicated that delivery wait times had increased as their services adapted to the spike in demand and supply chain challenges [4].
Krempel stated that HelloFresh's number one goal is now to get volume out of the door to provide customers with the food they need, and changes such as substitutions were meeting with greater acceptance. Customer ratings of HelloFresh's recipes have also seen a significant boost. As Krempel put it, customers are simply so happy and excited to receive their food that they are a lot more forgiving than they may have been before.
Another major challenge as e-commerce looks to the future is how to adapt and optimize promotion strategies for the changing landscape. Tony Stallone, former VP of merchandising at U.S.-based online grocery platform Peapod, emphasized the importance of digital marketing strategy, especially in the sudden absence of certain traditional promotion methods such as flyers.
Stallone advised grower-shippers particularly to have a strong digital strategy. "What does your digital image look like on the website? Let's make sure that it's appealing and engaging to the customer." He recommended open communication between retailers and grower-shippers to share potentially useful data and troubleshoot current issues such as labor shortages.
Li agreed. "Promotion is very important if we want to compete with offline brick-and-mortar retailers," he said. He cited an example of innovative promotion in China, where celebrity influencers have teamed up with brands to live-stream videos with content such as cooking tutorials, targeted at viewers confined at home and keen for entertainment.
All of the panelists emphasized the importance of partnerships between grower-shippers and e-commerce platforms moving forward. "Communication is the number one important factor," said Lak. "We've already sold the product before we have it in our warehouse … We need to have the right communication on availability, completeness and quality to really make sure that the customer will order something that we can deliver."
What is most important for HelloFresh when it comes to supplier partnerships? Communication, partnership, flexibility, customization and creativity, said Krempel. Willingness to innovate on new packaging solutions was mentioned by several of the speakers as an important factor for vendor partnerships, whether this be in terms of delivering precise portion sizes or facilitating automated packing and delivery.
This rapid growth in demand can be expected to subside somewhat as the pandemic eases, a trend that we are already seeing in China. However, the panelists predicted that a significant proportion of those new customers will be retained now that they have experienced the benefits of online grocery shopping. As Li put it, "with the reopening of more offline stores, I think things have stabilized. But overall, I think even after the recovery of the traditional supply chain and the retail chains … more people are going to buy their fresh food online."
With the flexibility, creativity and communication called for by the town hall panelists, the future looks promising for fresh produce e-commerce.
Image: Pixabay