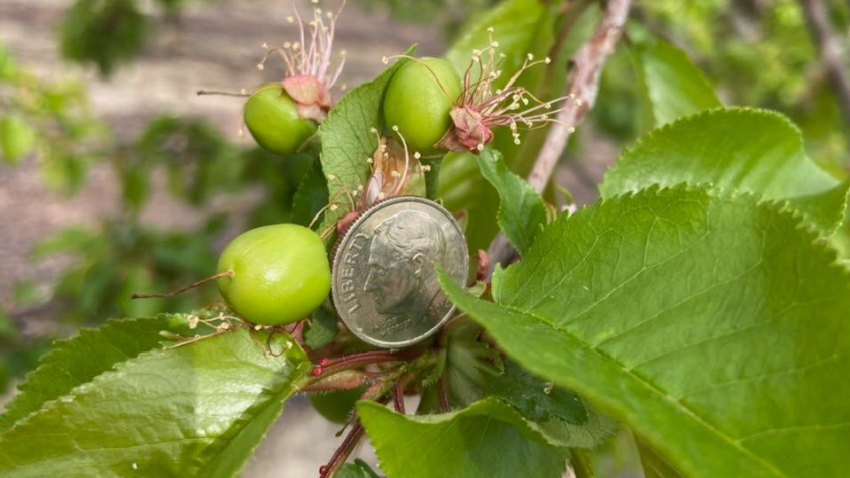 As this year's harvest period for Californian cherries draws closer, a huge number of Chinese fruit dealers have again turned their attention to the U.S. For a first-hand account of this harvest season, Produce Report interviewed Bin Zhang, a representative of Delta Packing [3], a major grower, packer and shipper of Californian cherries.
Prior to the interview, Sarah Gelpi from the California Cherry Board told Produce Report that California's cherry production this year is estimated to reach 6.75 million 18-pound boxes, with volumes ramping up between the first week of May and the first week of June.
Zhang also predicted a larger crop this season: "The harvest work is expected to kick off on April 23. The weather so far is very ideal for cherry growing. If it could remain dry and rainless all the way up to May, the cherry quality for this year in terms of size, shape, color, taste and texture is very likely to meet everybody's high expectation."
Located in Northern California's leading cherry-producing region, Delta Packing boasts cherry varieties such as Brooks, Coral, Tulare and Bing as its core commodities. The company expects to harvest 600,000 boxes of cherries this season, with 70% of this volume reserved for the U.S. domestic market and the remainder destined for overseas.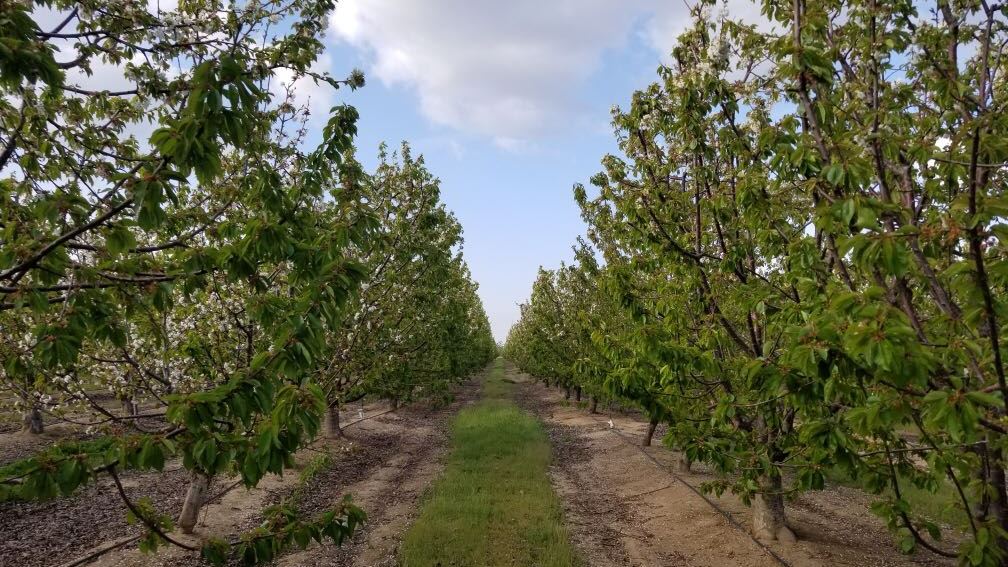 California and Northwest cherries both saw record production years in 2017, with shipments of U.S. cherries to China that year amounting to 27,000 tons, a 95% increase over the previous year. Nevertheless, the situation in 2018 and 2019 was a completely different story, as U.S. cherry exports to China were negatively and drastically affected by the retaliatory tariffs imposed by China.
On March 2, 2020, China announced a new round of tariff exclusions [4] for U.S. agricultural products. This round of exemptions covers 696 products, including fruits and vegetables such as pistachios, oranges, grapes and cherries. Under this new policy, Chinese domestic enterprises may use an online application system to apply for the tariff exemption for U.S. cherries. Once approved, the tariff on these cherries will be reduced from 55% to 25%.
However, the ongoing COVID-19 epidemic has somewhat mitigated the improvement in this situation and is a major issue that everyone within the global produce industry has been forced to grapple with. For Delta Packing, additional measures will be taken this season to support its employees and ensure business continuity. According to the company, the health of its staff and safety of its products are the number one priorities right now, which may prove just as challenging as making a profit.
Another issue troubling Delta Packing this season lies in logistics. Californian cherries, owing to their relatively small export volume and brief harvest season, are highly dependent on air transport for export to China. The worldwide lockdown due to the COVID-19 epidemic has limited air transport resources, with flights between the U.S. and China becoming increasingly scarce. To resolve this issue and achieve its goal of hitting sales of 50,000 boxes in China this season, Delta Packing has already established close communication with airlines and freight agencies.
In China, middle- and upper-class consumers are willing to buy quality fruit even at premium prices. This is particularly true for fresh and tasty cherries. In the context of a smaller crop and high tariff rate, U.S. cherries still managed to do fairly well in China in 2019, with performance that was somewhat beyond the industry's expectations. According to data released by China Customs, the U.S. exported 14,097 tons of cherries with a total value of $88.69 million to China in 2019, which represents only a 2.1% decrease in volume and a 12.3% decrease in value compared with the previous year.
Images: Delta Packing
This article was translated from Chinese. Read the original article [5].