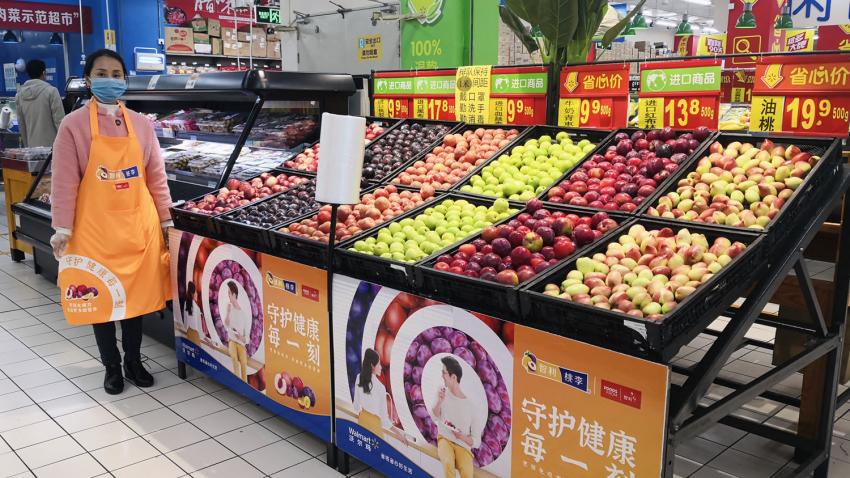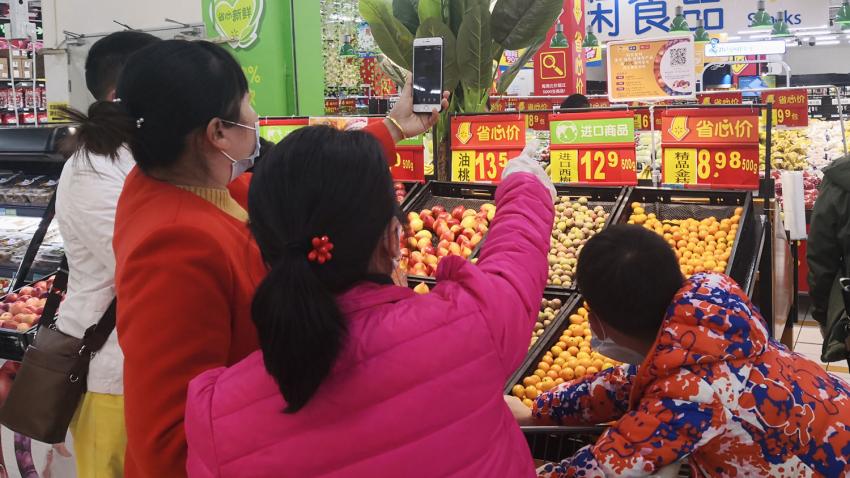 As arrivals to China of imported Chilean nectarines come to an end, Produce Report spoke to the Chilean Stone Fruit Committee of the Chilean Fruit Exporters Association [3] (ASOEX) and Chilean fruit-exporting companies for an update on the 2019/20 Chilean nectarine [4] season in China, which is one of the key markets for this product. In an unprecedented year in which the COVID-19 outbreak has cast a shadow over every aspect of life in China and around the globe, demand for nectarines in China initially fell sharply after the Lunar New Year on Jan. 25, as cities throughout the country implemented restrictions on movement and encouraged citizens to stay at home. However, by the tail end of the season, as the situation in China stabilized, demand rose again.
"The biggest mistake in managing supply this season was that some nectarines were held until after Chinese New Year," said Gonzalo Matamala, general manager of Fruit Color (Chile) Import and Export Co. Ltd. in Shanghai – a subsidiary of Chilean fruit exporter Gesex. In a normal year, demand in China would have picked up immediately after the New Year holiday. But this was not a normal year. Finally, though, "After several weeks, when the coronavirus situation was more under control, the demand for nectarines started to rise. The quality of the fruit was very good in general. In the end, prices increased and the part of the season after Chinese New Year was very reasonable after all."
This is good news for Chilean growers. China is an increasingly important market for nectarines from Chile [5], which gained Chinese market access in 2016. "Chilean nectarines have become a consumer favorite in China because we have developed both white and yellow varieties that have very good flavor and arrive in China in excellent condition," said Rodrigo Aspillaga, CEO of Prize Exporters S.A., located in the O'Higgins Region at the heart of Chile's stone fruit growing area.
On the production/export side, Chilean nectarine growers had a strong year in 2019/20, with the harvest and packing relatively unaffected by the COVID-19 outbreak. According to data from ASOEX's Chilean Stone Fruit Committee, by week 15 (through April 12), with the harvest complete and most exports already processed, Chile's total exports of nectarines to the world stood at 73,152 tons – a 9.47% increase over the 2018/19 season. Of this total, 33,831 tons (46%) had been exported to the Far East region, of which mainland China is the chief market, accounting for 30,241 tons of Chile's nectarine exports and representing a 50% year-on-year increase in volume.
"Sales of stone fruit this season were good," said a representative from Chinese fresh retailer Xianfeng discussing the 2019/20 Chilean stone fruit season. "Of course, due to the impact of the virus, year-on-year growth was not as strong as in the past…stone fruits have great growth potential in China and they will be key products for future marketing cooperation."
Images: Chilean Stone Fruit Committee (ASOEX)