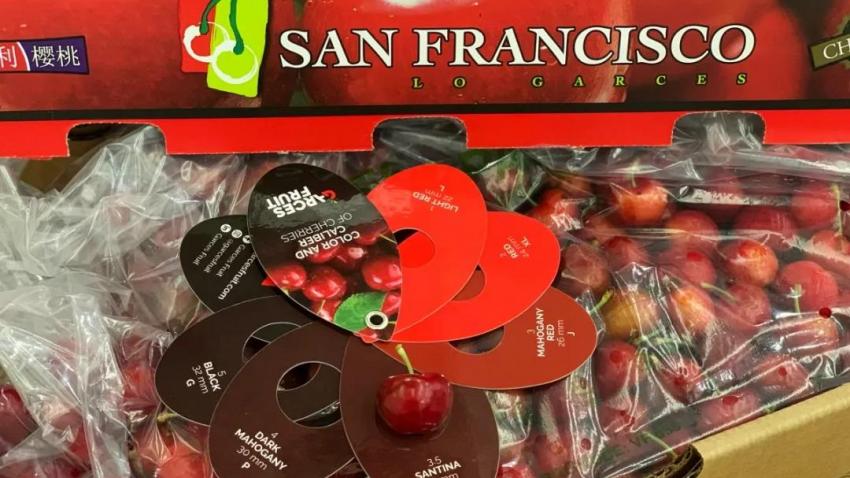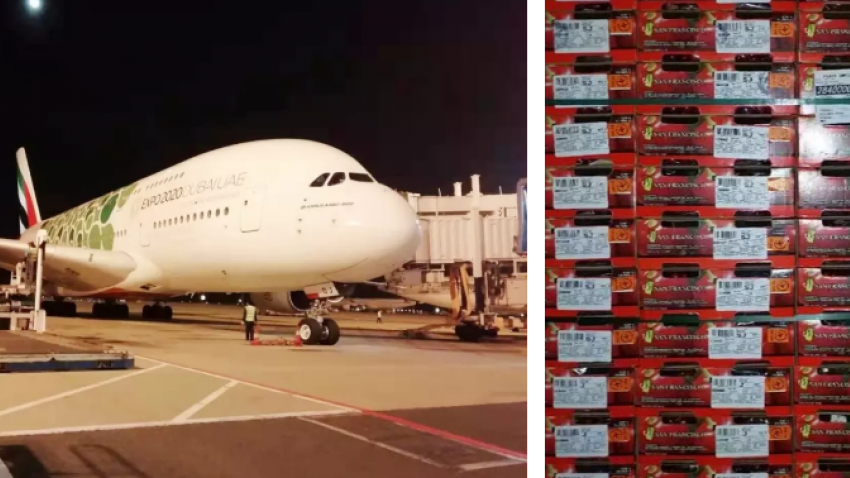 In the early morning of October 18, the first shipment of Chilean cherries to China for the 2019/20 season arrived at Shanghai Huizhan Fruit and Vegetable Market. To ensure these cherries reached China within 72 hours of being picked in Chile, a cargo plane was used for swift transit. Moreover, an unbroken cold chain, from orchard all the way to arrival, was used to guarantee the freshness and taste of the cherries was preserved. 
San Francisco Lo Garces, the exporter behind the shipment, told Produce Report that all 141 cartons of cherries aboard had completely sold out shortly after arrival, kicking off this season with an excellent start.
Cherries in this initial shipment were of the Brooks variety, with the main specifications as SJ (28-30mm in diameter) and J (26-28mm in diameter). Brooks is well-known among Chinese traders and is an early-season cherry, characterized by a large size, red flesh, crisp texture, and sweet flavor.

San Francisco Lo Garces [3] was founded in 1965 and is now the largest cherry producer and exporter in Chile. With 80% of its cherry exports destined for China, San Francisco has become the most celebrated brand for Chilean cherries in mainland China.
In the 2018/19 season, Asian markets digested 92.3% of Chilean cherry exports by volume, of which China played a leading role, accounting for 95% of Chilean cherry exports to Asia and fully 88% of the country's global cherry exports. A similar distribution is expected this season.
According to a forecast made by ASOEX'S Chilean Cherry Committee, the country's cherry exports in the 2019/20 season are estimated to total 41,849,430 five-kilogram cartons, equivalent to 209,000 tons, which corresponds to a 16.1% increase in volume over last season. The shipping volume is expected to reach a peak of over 8 million cartons per week in weeks 50 and 51 (late December).
Image source: San Francisco Lo Garces