[2] Submitted by Phil K [2] on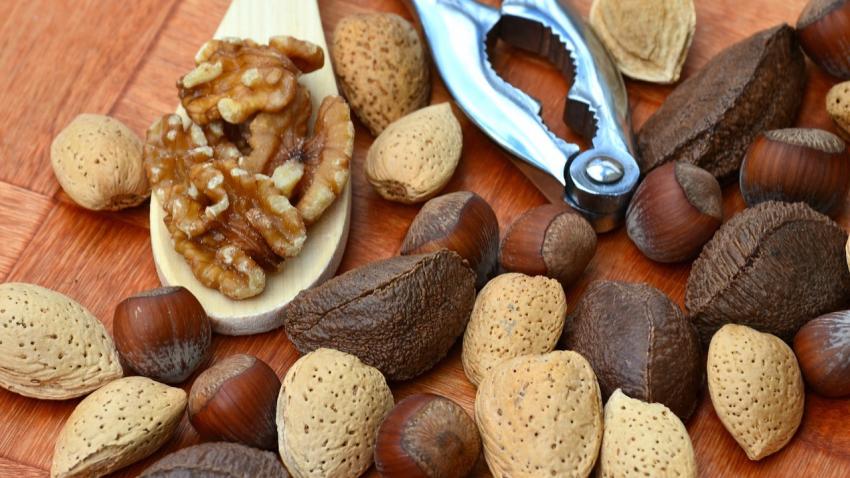 Production
Walnuts
As a result of ideal climate conditions, China's walnut production is expected to reach 1 million metric tons (MT) (in-shell basis) during marketing year (MY) 2019/20 (September–August), which represents an increase of 18% over last MY.* The quality of this year's yield also appears to show noticeable improvements.
Walnuts are grown in 21 of China's provinces, but 40% of the land used to grow them is on hills and mountains. At present, Xinjiang province has replaced Yunnan province as China's main walnut-producing region, accounting for 50% of total domestic production. Other major walnut-producing provinces include Shaanxi, Shanxi, Hebei, Gansu and Henan. As the increase in productivity has compressed profit margins, many walnut growers have begun to plant more profitable nut varieties such as macadamia nuts and pecans. In view of this, the land area dedicated to walnut growth will be reduced beginning from MY 2019/20.
China produces over 50 varieties of walnuts, most of which are native species, while imported varieties such as Chandler and Hartley comprise a relatively small portion of the total production.
Almonds
In MY 2019/20 (August–July), China's almond [3] production is expected to reach 45,000 MT (shelled basis), a slight increase from last MY. The planting area is estimated to be approximately 63,000 hectares.
95% of China's almonds originate from the Xinjiang region, particularly Shache county. Owing to poor crop management and agricultural inputs, China's almond yield is very low. Xinjiang almonds are unable to compete with more mainstream imported varieties such as Nonpareil, Monterey, Carmel and Independence. In fact, almost all of the almonds produced in Shache county are sold in local markets and are not exported out of Xinjiang.
Pistachios
According to reports, Xinjiang has dedicated nearly 4,000 hectares of land to pistachio [4] growth. However, the industry estimates yields of only about 300 MT in MY 2019/20 (September–August). Most pistachio plantings in China are experimental, and exploration of suitable varieties and farming techniques for commercial production is still ongoing.
Macadamia nuts
Macadamia nuts are China's fastest-developing nut variety. Statistics from the International Nut and Dried Fruit Council indicate that macadamia nut production will reach almost 30,000 MT (in-shell basis) in MY 2019/20 (September–August), representing an increase of 40% over the previous year. The growing area of macadamia nuts is approximately 160,000 hectares split across Yunnan (93%) and Guangxi (7%) provinces.
Yunnan's macadamia nut varieties were mainly introduced from Australia, as they are particularly well-suited for growth in highland areas. In Guangxi province, macadamia nut varieties are locally bred to adapt to the hot and humid lowland conditions.
Hazelnuts
According to industry sources, China will soon become self-sufficient in hazelnuts. In MY 2019/20 (September–August), China's hazelnut production is forecast at 40,000 MT. The commercially cultivated area is estimated at 160,000 hectares, predominantly in Heilongjiang, Liaoning, Jilin, Shandong and Hebei provinces. These hazelnut varieties are hybrids between local and European species.
Pecans
Most of China's pecan [5] cultivation occurs in Yunnan, Anhui, Jiangsu and Zhejiang provinces. The total area is estimated to be 47,000 hectares. However, as most of the pecan plantings have not yet begun to bear fruit, the output for MY 2019/20 (September–August) is expected to be only 500 MT.
Prices
This year's walnut harvest has recently begun. In Yunnan province, the second largest province in terms of walnut production, farm gate prices for in-shell walnuts are quoted at 17 Chinese yuan/kg ($2.4/kg), a drop of 20% from the same period last year. In recent years, walnut prices have been on a downward trend owing to a steady increase in production. According to industry sources, China's future walnut production will largely depend on market prices. Walnuts grown in hilly or mountainous areas cannot be harvested mechanically and must be harvested by hand. If prices continue to drop, many farmers may stop producing walnuts as manual labor becomes too expensive.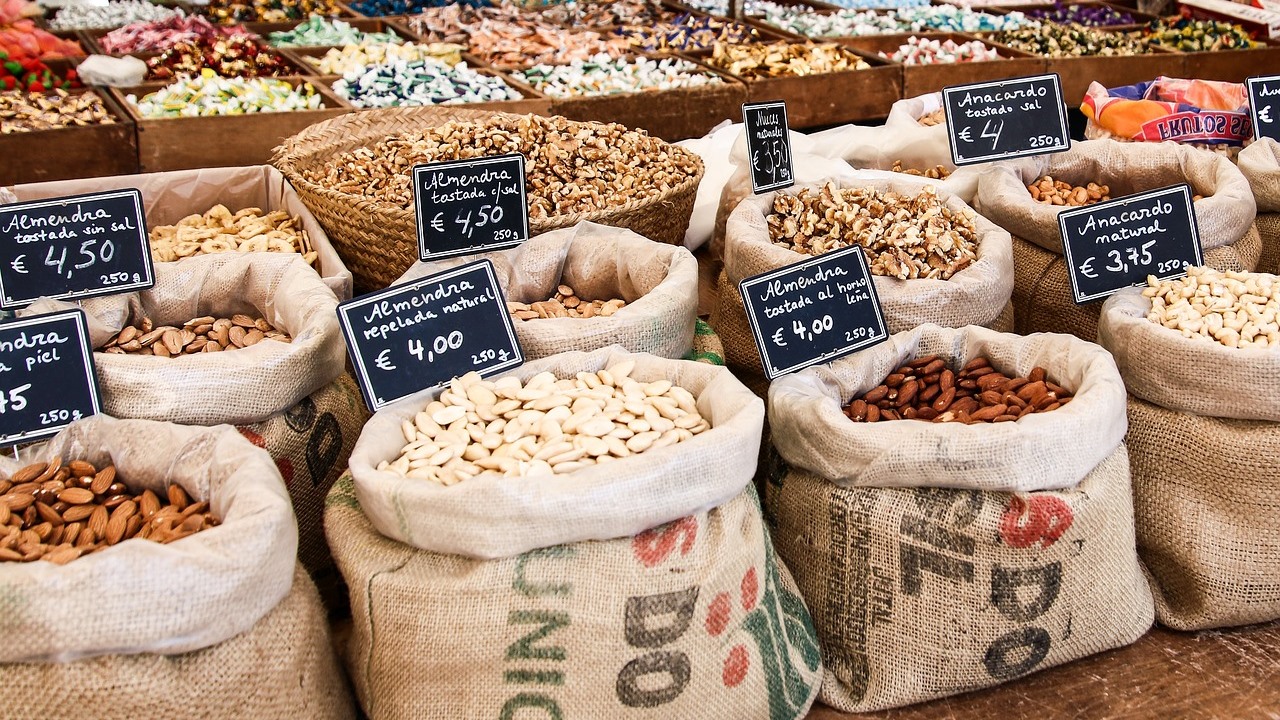 Consumption
According to a 2016 market survey, more than 60% of Chinese consumers are aware of the health benefits of tree nuts, and consequently consumption is gradually increasing. However, China's per capita consumption is still low compared with other countries, creating tremendous potential for market growth. Reports indicate that for the major e-commerce platforms, nuts account for the largest amount of sales among snack foods at approximately 25%, with baked goods coming second at 22%.
China's tree nut sector is further evaluating additional strategies for increasing consumption, such as reducing the use of additives, packaging innovations like the introduction of small packets containing a recommended daily quantity, and developing new combinations of nuts and dried fruits.
Imports
With the rapid development of its tree nut industry, China has almost reached self-sufficiency in walnut, macadamia nut and hazelnut production. However, for the foreseeable future, China will still rely on imported almonds and pistachios. High tariffs on U.S. imports are a concern among Chinese tree nut procurers, who will have difficulty finding suppliers from other countries to fill the market gaps in such a short period of time.
The U.S. is the world's largest supplier of pistachios, while China is the world's largest importer. In fact, pistachios account for the largest portion of China's tree nut imports. In addition to the aspect of tariffs, the U.S.'s pistachio production is expected to decrease by 20% in MY 2019/20. This will also contribute to the decrease in China's pistachio imports from the U.S. In particular, China may need to look to Iran, the world's second largest pistachio-producing country, to meet consumer demand.
China is also expected to consider Australian almonds as a replacement for those from the U.S. as a means to avoid tariffs. However, according to U.S. statistics, 82% of the world's almond supply originates from California, so for any one country to fully replace U.S. almonds in the Chinese market is no easy task. Although China–U.S. trade relations continue to be tense, China's almond and pistachio import volumes were not affected in MY 2018/19.
Exports
Increased production, decreased prices and the devaluation of the yuan are all expected to increase China's walnut exports in MY 2019/20.
China primarily exports shelled walnuts to Japan and the EU. However, export quantities to Kyrgyzstan have also grown rapidly in recent years. In-shell walnut exports are mainly sold to Pakistan and Kyrgyzstan.
China began exporting limited quantities of domestically grown macadamia nuts in MY 2018/19. The industry predicts that as its production increases, China may become one of the world's leading suppliers of macadamia nuts.
* This article references data from USDA Agricultural Service GAIN Report #CH19061 [6]
Images: Pixabay
This article was translated from Chinese. Read the original article. [7]