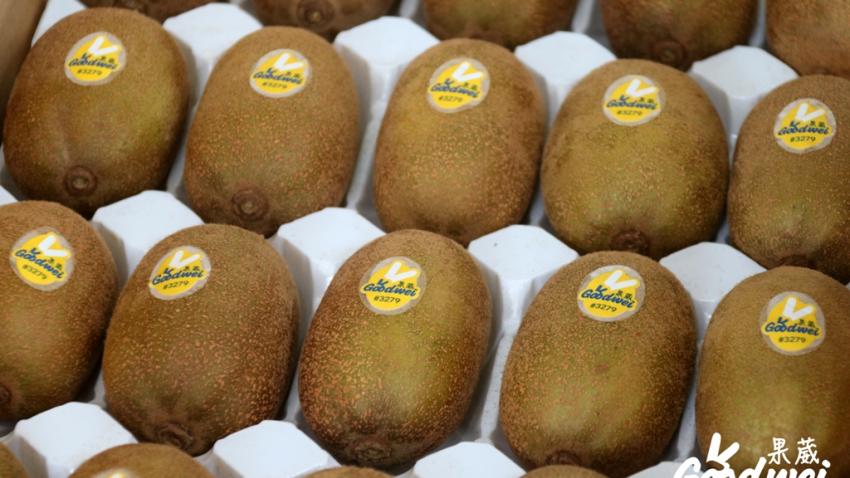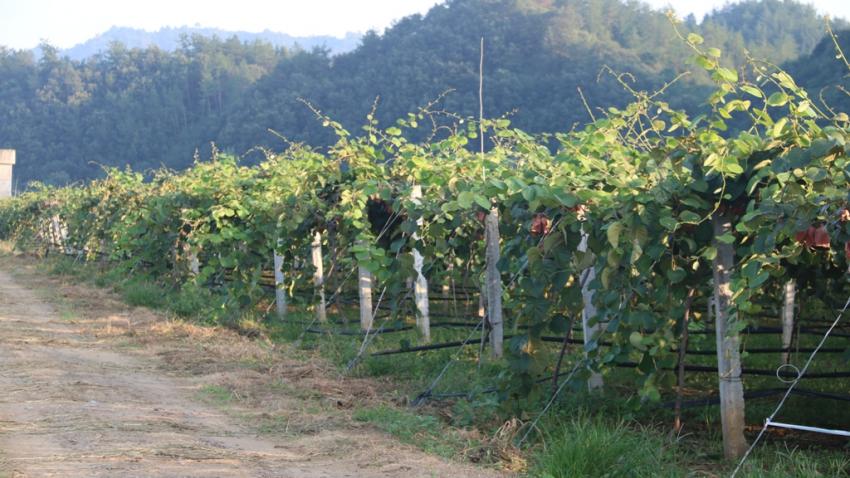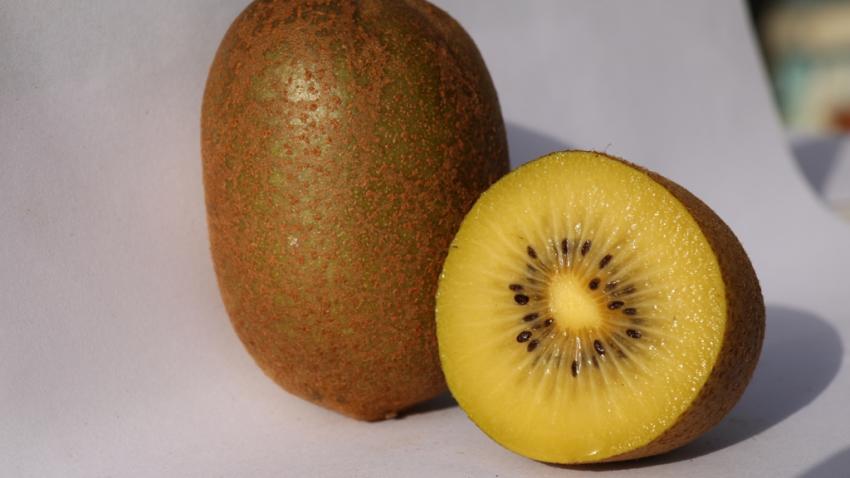 This content is sponsored by Jingold [3], an Italy-based premium kiwifruit specialist with production and marketing operations around the world.
This season's Goodwei kiwifruit hit the market in mid-October and is expected to remain in supply until March 2020. Harry Xu, General Manager at Jingold (Shanghai) Fruits and Vegetables Trading Co., Ltd. told Produce Report that around 80 hectares of suitable land in Shangnan County in China's Shaanxi Province are producing Goodwei kiwifruit commercially for the second year, with a production volume estimated at 360,000 kg, or 120,000 3-kg cartons. Another 54 hectares of land in Hubei Province is also expected to enter into production in the coming years.
Goodwei [4] is a premium kiwifruit brand jointly launched in 2017 by Jingold and Wuhan Botanical Garden. The brand was established with the aim of providing domestically-grown kiwifruit grown in compliance with European standards to the Chinese market. 
Jingold [5] is an Italian-based kiwifruit supplier whose signature Jintao cultivar enjoys the distinction of being the only yellow-fleshed kiwifruit in the world comparable in quality to Zespri's Sungold. Wuhan Botanical Garden, one of the top global institutions for kiwifruit research and development, was the original breeder of Jintao. 
In terms of distribution channels, Goodwei will be sold to HEMA Fresh (盒马鲜生), MissFresh (每日优鲜), Jiangnan Fruit & Vegetable Wholesale Market, and a number of fruit chain stores. If everything goes as planned, the celebrated brand is very likely to make its Taiwan debut in late October this year.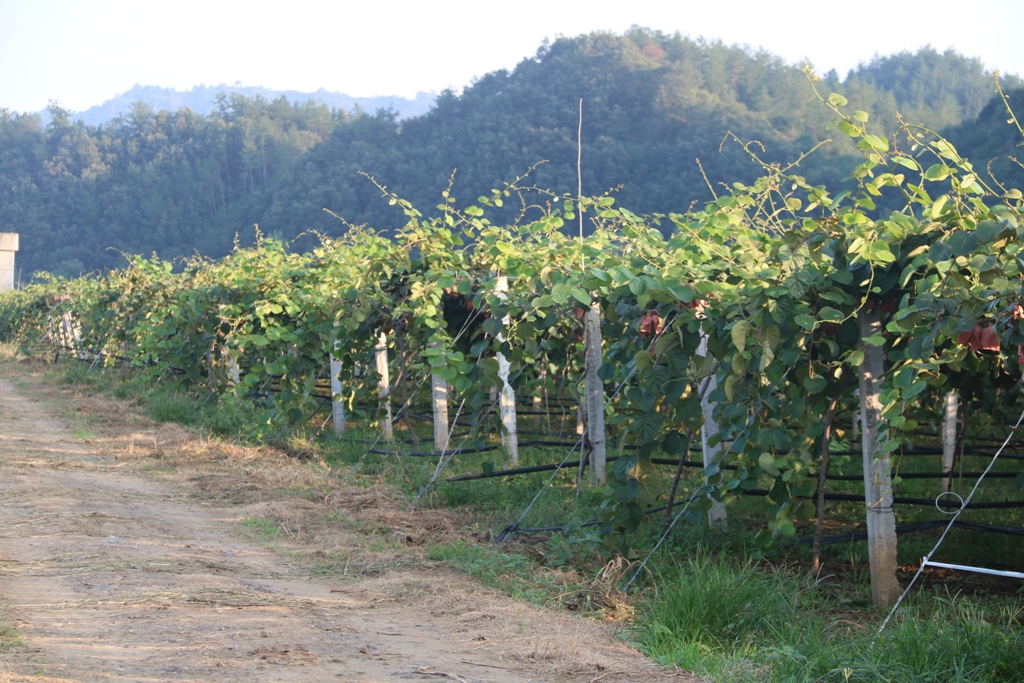 ▲ A Goodwei kiwifruit orchard in Shangnan County
Since quality is of the highest priority, Goodwei kiwifruit must reach an acceptable level of dry matter content, sugar content, and flesh color before it is picked. According to Mr. Xu, this season's China-grown Jintao boasts a bright yellow flesh, a good balance between sweet and sour, and a superior taste at the same level as imported kiwifruit.
As Chinese consumers begin to pay more attention to the ripeness of kiwifruit, Jingold has started to work with distributors in ripening the fruit this season. "Ripening is the right step toward superior flavor and a higher quality product, which is our goal for the future. We will be continuously upgrading our supply chain to make sure kiwifruit is transported while it remains firm and is consumed once it becomes softer."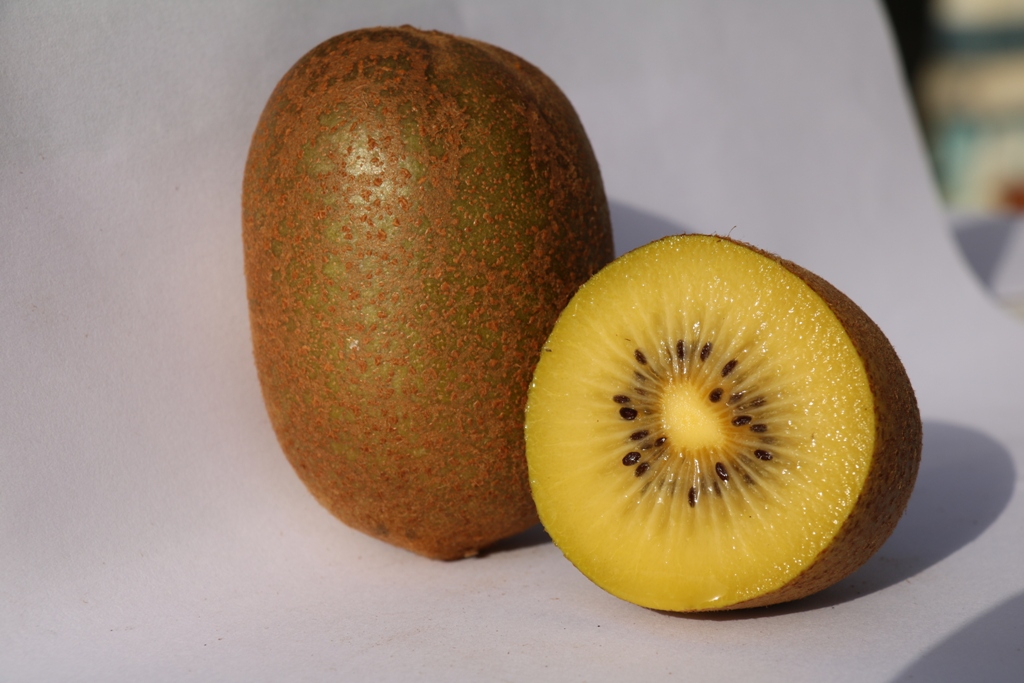 ▲ The inside of a Goodwei kiwifruit
Kiwifruit is an important plant to China, as it is native to the country. In 1978, Wuhan Botanical Garden embarked on a four-decade long, systematic research project on the fruit. In the 1980s, the government-run organization originally developed the Jintao cultivar from wild Actinidia Chinensis vines. Due to wide spread optimism as to Jintao's market prospects, Jingold acquired exclusive breeding rights for the variety in the 1990s and production spread to multiple locations across Portugal, Chile, Argentina, and South Africa over the following two decades. In 2013, Jingold played an active role in the commercial production of Jintao in China where it was originally bred.
 
Image Source: Jingold