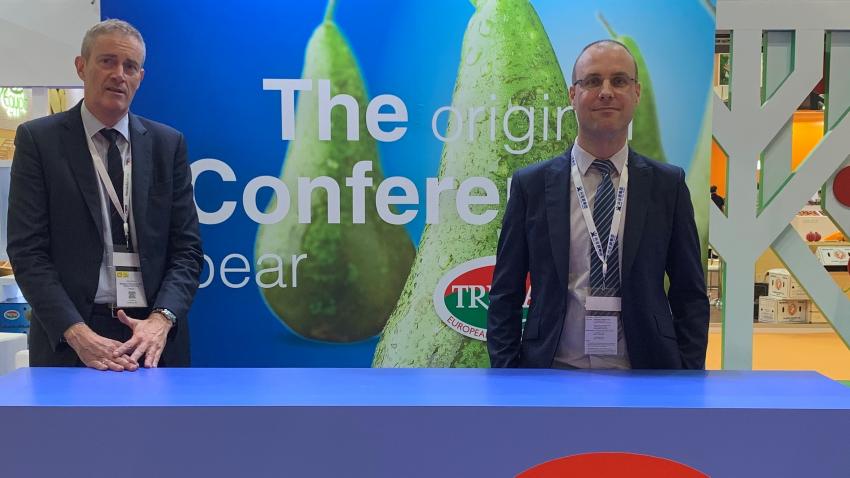 This month's Asia Fruit Logistica, which was held on September 4–6 in Hong Kong, brought together trade professionals and exhibitors from around the world. Produce Report was in attendance at the event and had the opportunity to meet with Marc Evrard, commercial director of the Belgian fruit growers cooperative BFV [3], to discuss the organization's recent progress in exporting Belgian pears to the Chinese market.
BFV's first container of Conference pears arrived in China in January 2011. In that first year, BFV exported ten containers of pears to China. Since then BFV's pear exports have seen considerable growth [4]. At present, the organization exports up to 12–15 containers every week, a 50-fold increase in volume since the first year. Last season, BFV exported a total of over 300 containers of Conference pears to China, representing a 35% year-on-year increase over the previous year.
Belgium is the world's largest grower of Conference pears, while BFV represents 96–97% of Belgian pears and accounts for 50% of the market share of pears imported into China. In addition to Conference pears, the organization's growers are currently starting to harvest Sweet Sensation pears, a red variety that BFV began to market in China last season and intends to expand upon with additional marketing and tasting campaigns.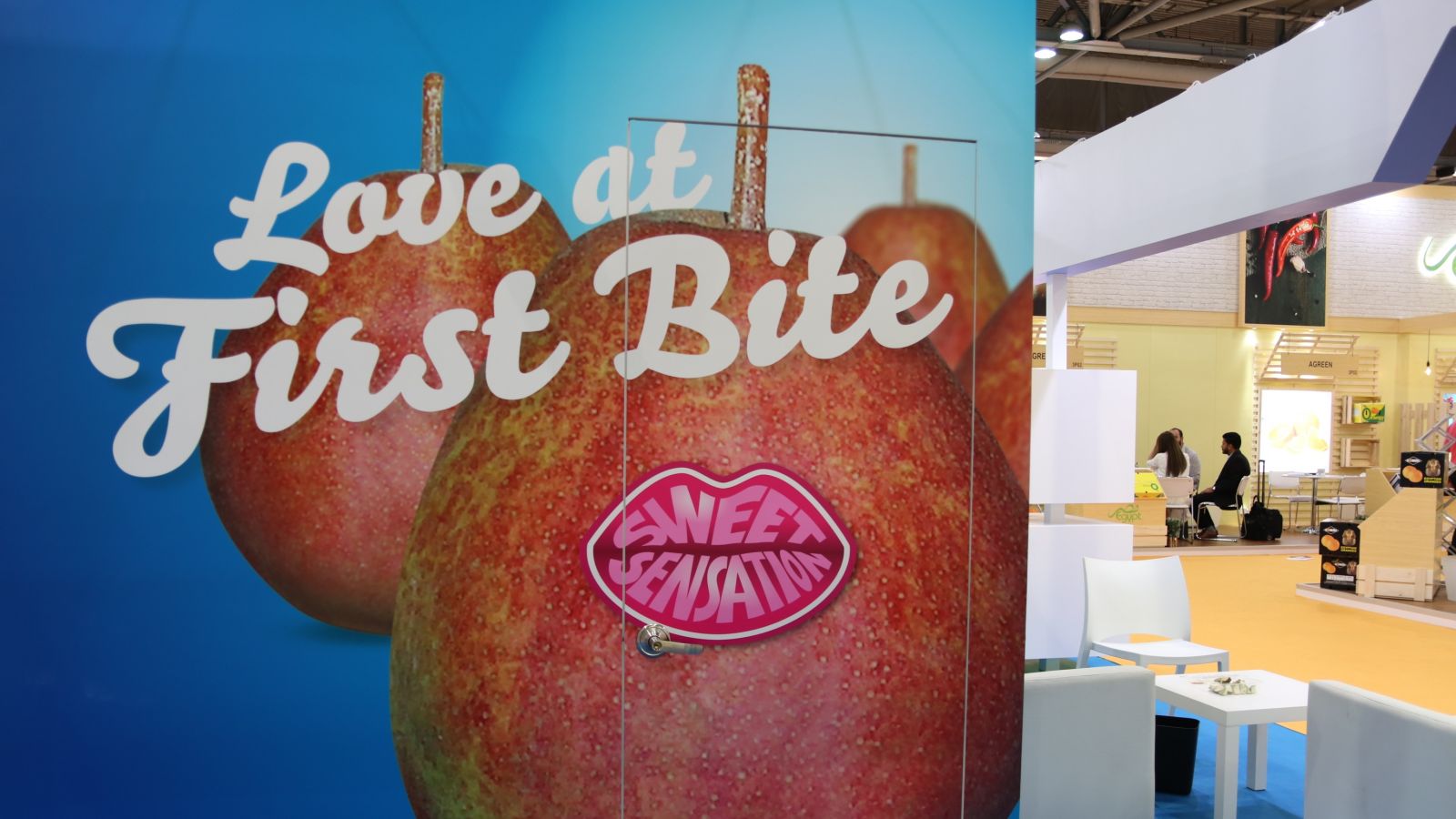 Since 2006, BFV has been engaged in a joint partnership [5] with Dole China to build up the market for imported pears in China, establishing a comprehensive strategy for introducing pears to China even prior to market access being granted. According to Evrard, the total market for imported pears in China has continued to grow since then, up to a current total of approximately 10,000 tons, even as more players have entered the sector. Despite this remarkable growth, Evrard explained that BFV's strategy has been to expand in a sensible and sustainable way while gradually building up the market in a step-by-step manner.
Evrard went on to explain that while Conference pears from Belgium are the leaders in the pear sector, pears also face competition from other fruits – if consumers are eating an apple or peach in the morning, they are not eating a pear. One major advantage of pears is their long storage life, as they can be stored for up to ten months by employing precise storage temperatures and controlled-atmosphere technology to halt aging of the fruit. In addition, Conference pears can be eaten in different ways and become softer and juicier upon moving them from the refrigerator to ambient temperature, thereby accommodating the varying preferences of different consumers for soft and juicy pears or crunchier ones.
Images: BFV (main image), © [2019] Produce Report (body images)