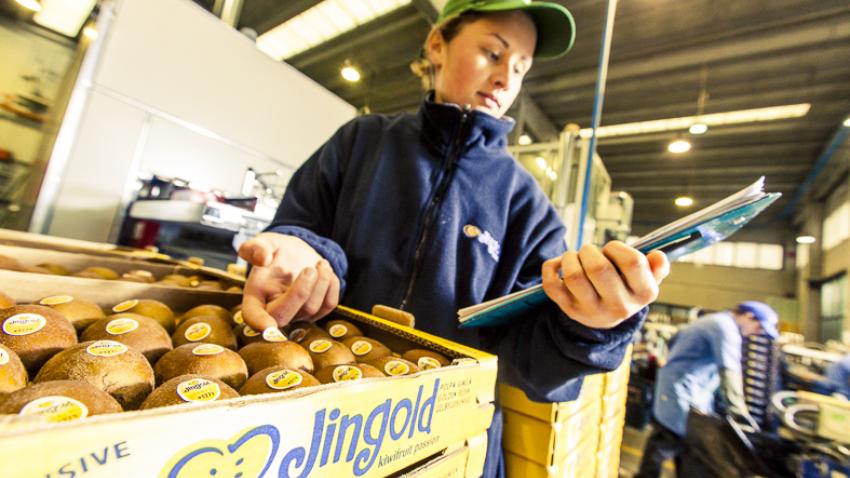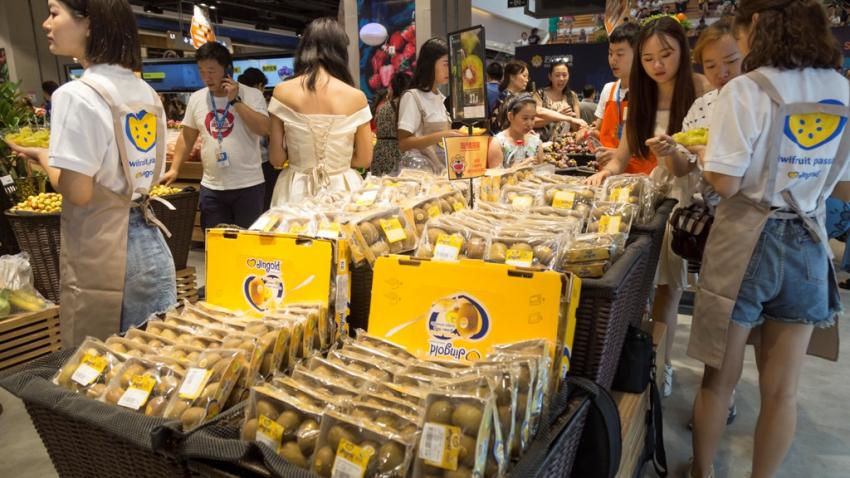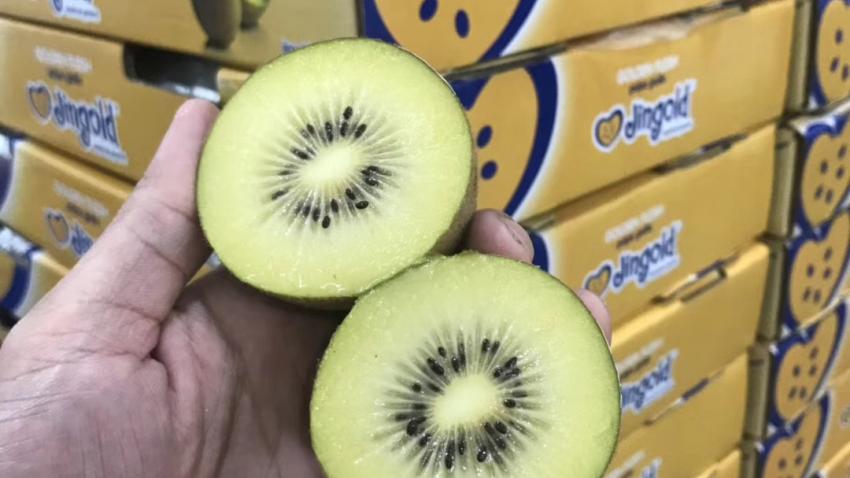 According to the Chilean Kiwi Committee, thanks to a hot summer and low rainfall, the dry matter content of this season's Chilean kiwifruit is higher than average, with the size of the fruit also trending larger. A higher dry matter content translates to a higher brix level and a sweeter kiwi, which is good news for Chinese consumers for whom sweetness is generally the most important factor in kiwifruit. 
Jingold is a leading supplier of yellow-hearted kiwifruit in the Northern Hemisphere. Its signature Jintao (金桃) [3] cultivar enjoys the distinction of being the only yellow-fleshed kiwifruit in the world that is comparable to Zespri's Sungold. Jingold also possesses production capabilities in multiple locations across Italy, Portugal, Chile, Argentina, and South Africa in order to ensure a stable year-round supply of kiwifruit.
As to this season's Chilean kiwifruit, Harry Xu, General Manager at Jingold (Shanghai) Fruits and Vegetables Trading Co., Ltd. told Produce Report that this season began in May and is expected to last until October. With Jingold gaining recognition as a premium kiwifruit brand in China, the company intends to ship roughly 1,000 tons of Jintao kiwifruit from Chile to China this season.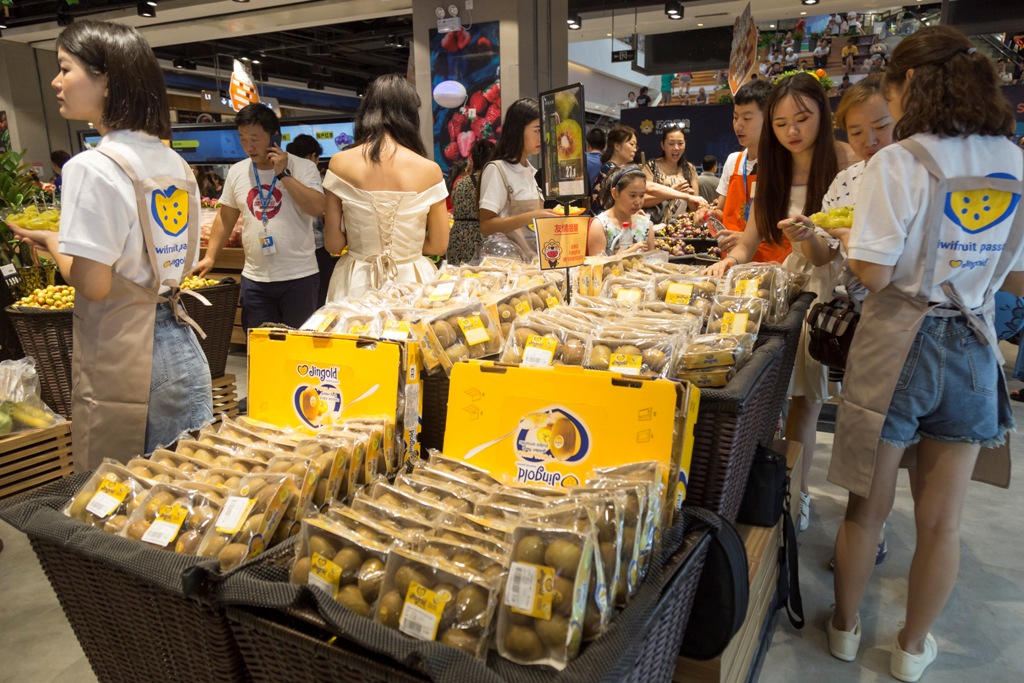 The Jintao cultivar was developed in the 1990s by the Wuhan Botanical Garden, one of the top global institutions for kiwifruit research and development. In the early 2000s, Jingold acquired exclusive rights to the worldwide cultivation and marketing of this celebrated variety. Compared with the standard kiwifruit, Jintao kiwifruit possess desireable features such as a brighter yellow flesh, a good balance between sweetness and sourness, an intense tropical flavor, and  an overall higher nutritional content. Thanks to exceptionally abundant sunlight, this season's Jintao has reached a new plateau of quality, with sugar content reaching upwards of 20%.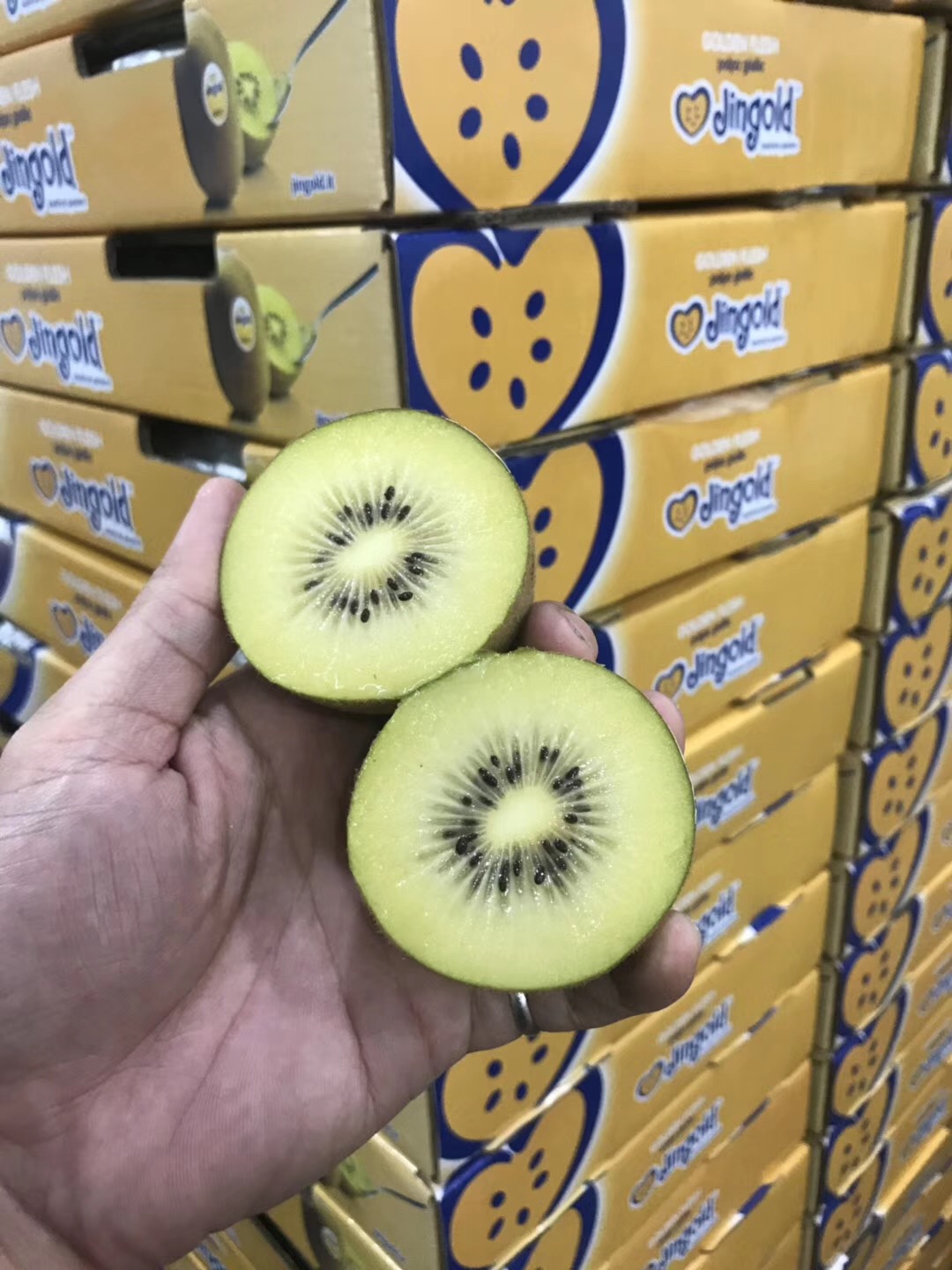 Jingold currently works with over 300 orchards around the world to produce its kiwifruit. Driven by the desire to meet and even exceed the expectations of its consumers in terms of fruit quality and taste, the company provides technical support to cooperative farmers on how to grow and harvest the very best kiwifruits. Moreover, a full field-to-consumer traceability system and strict inspection procedures contribute to Jingold's rigorous commitment to food safety.
After years of commercial success abroad, Jintao has now recently been introduced back to the country from which it originated. Around 400 hectares of suitable land in Shangnan County in China's Shaanxi Province have been authorized for Jintao production, with plantation expected to gradually spread to other regions in China as well.
 
Image Source: Jingold