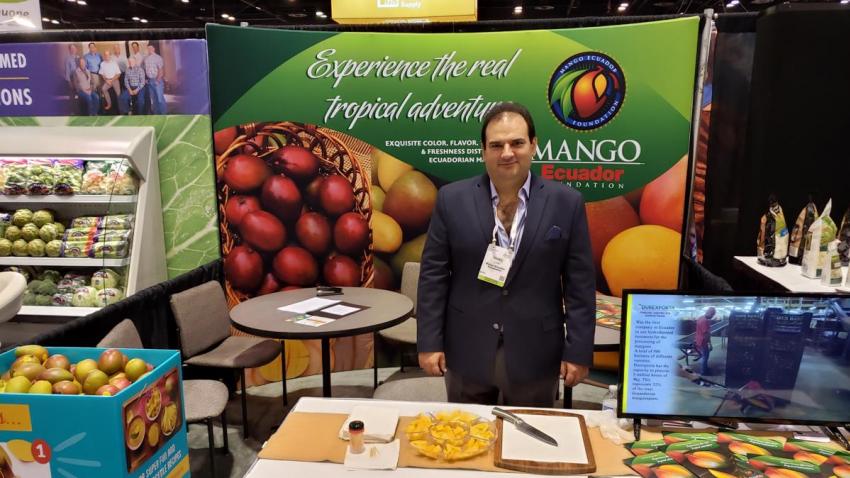 Yamil Farah, President of the Mango Ecuador Foundation
Ecuadorean mango exporters plan to send mangos to China by sea shipment for the first time in the 2019/20 season, according to the Mango Ecuador Foundation [3], an exporters alliance.
Produce Report spoke during the Fruit Logistica trade show in Berlin on February 6 to 8 with Yamil Farah, who is President of the Mango Ecuador Foundation and also serves as commercialization manager for Rinsura—one of the more than a dozen major Ecuadorean mango grower/exporters that make up the Foundation's membership.
Ecuador originally gained market access to China for mangos at the end of 2016. But so far, according to Farah, all shipments to China have gone by air freight, which is expensive and greatly limits the volumes that can be shipped. Farah estimated that for the 2018/19 season, only about 1,000 to 2,000 4kg boxes of Ecuadorean mangoes were sent to China.
Farah said that in order to be able to send larger volumes and compete with Peruvian mangos, Ecuadorian mango exporters would send the first ever sea freight shipments to China during the coming 2019/20 season.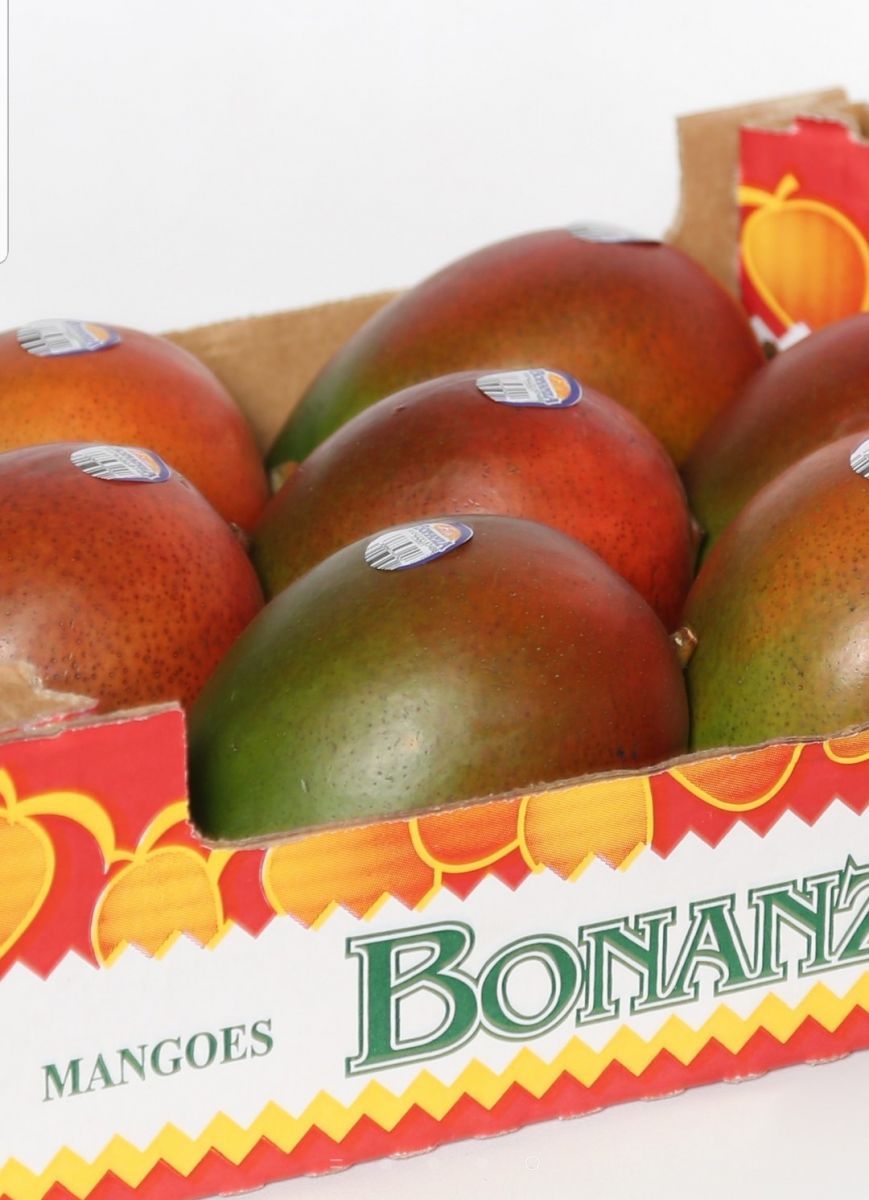 The Ecuadorian mango season starts with low volumes in the second half of September. Medium volumes then come in October, followed by peak volumes in November and December. The season then tapers off with low volumes in the first week of January.
The key varieties of mango produced commercially in Ecuador are Tommy Atkins, Ataulfo, Haden, Keitt and Kent. Among these, Kent and Tommy Atkins dominate production. According to Mango Ecuador Foundation statistics, the total plantation area for mangos in Ecuador is 5,600ha, with a projected production volume for the 2019/20 season of 56,000 tons. Over each of the past three seasons, the US has been the destination for over 90% of Ecuador's mango exports.
Farah said Tommy Atkins has sold well in the US because of its red-tinged color. But, in China, consumers prefer the Kent variety due to its lower levels of fibers and high sweetness.
Aside from higher volume and lower costs, another benefit of ocean shipment of Ecuadorian mangos to China is that the 28-day voyage can push the availability a little later. This is important because the Ecuadorian mango season comes earlier than the Peruvian season. The Peruvian season is typically still in high production during the important fruit buying period in China leading up to the Chinese New Year, which can fall anywhere between January 21 and February 25.
Chinese New Year 2020, will be relatively early, falling on January 25. Potential buyers can find a list of 13 major suppliers and four Ecuadorian mango packing houses on the website of the Mango Ecuador Foundation [3].