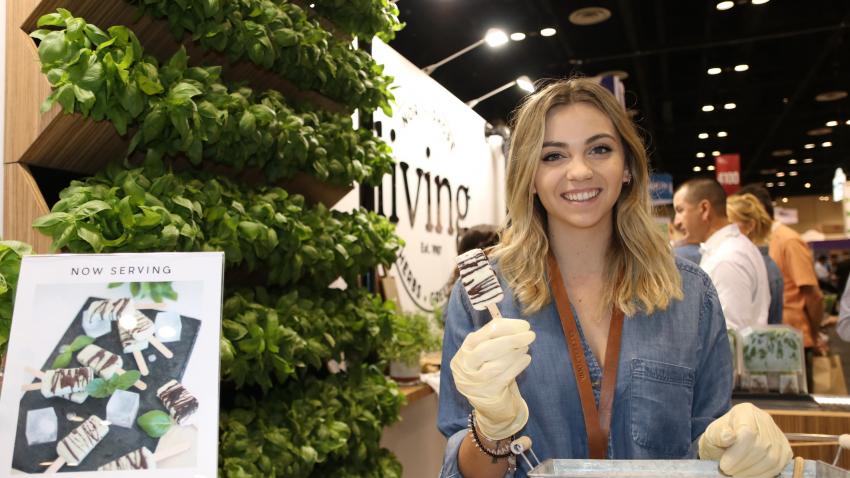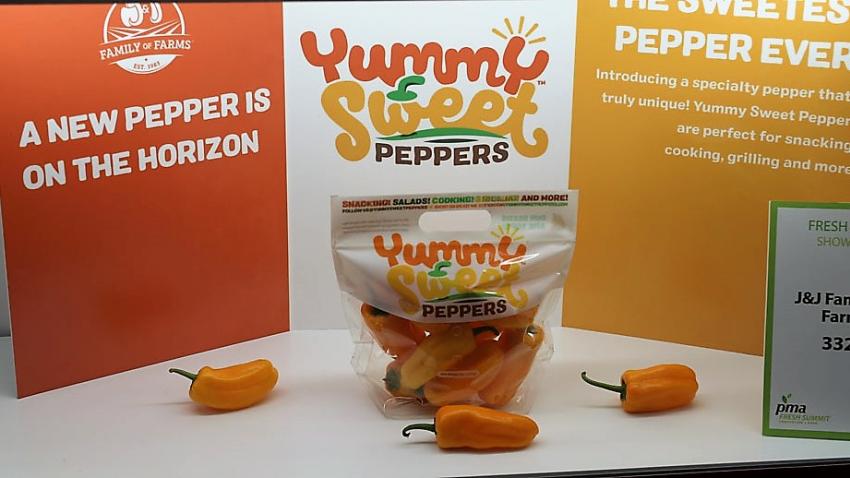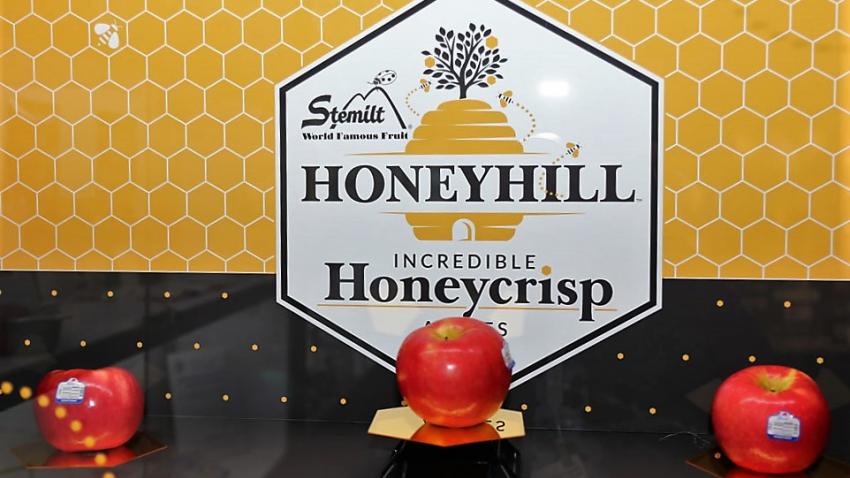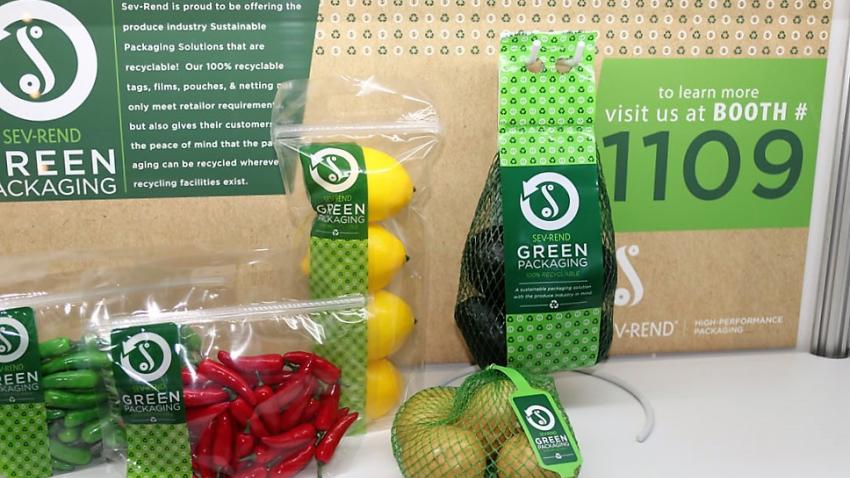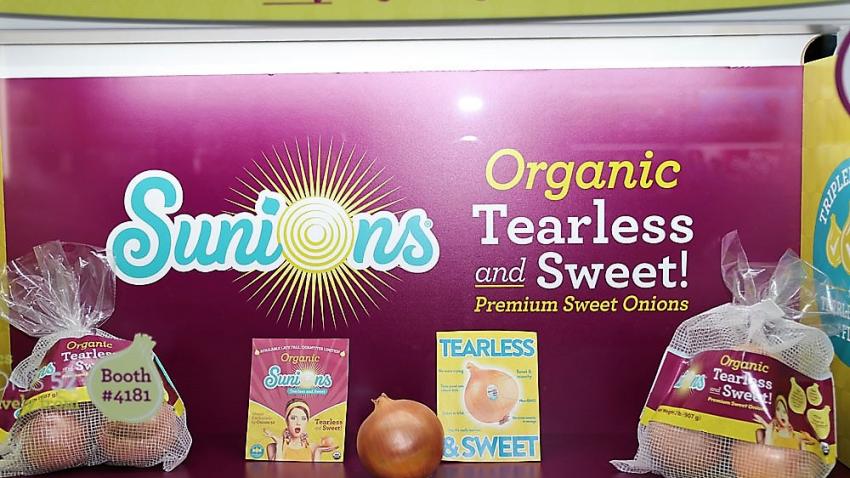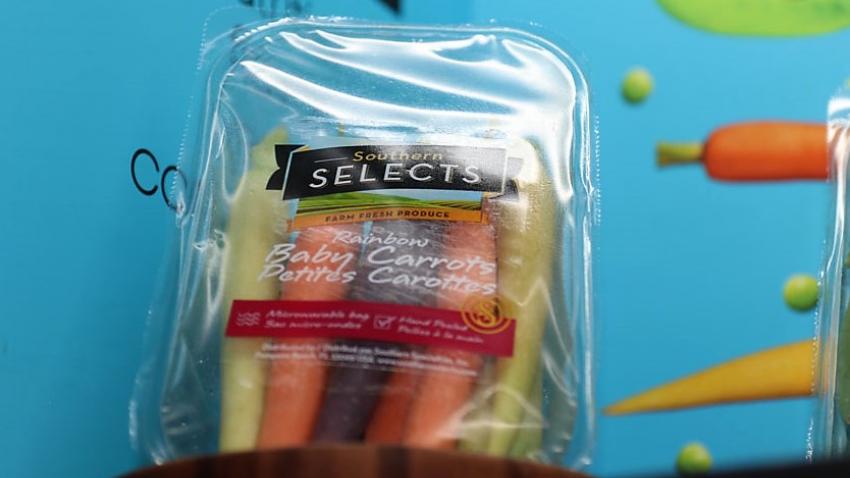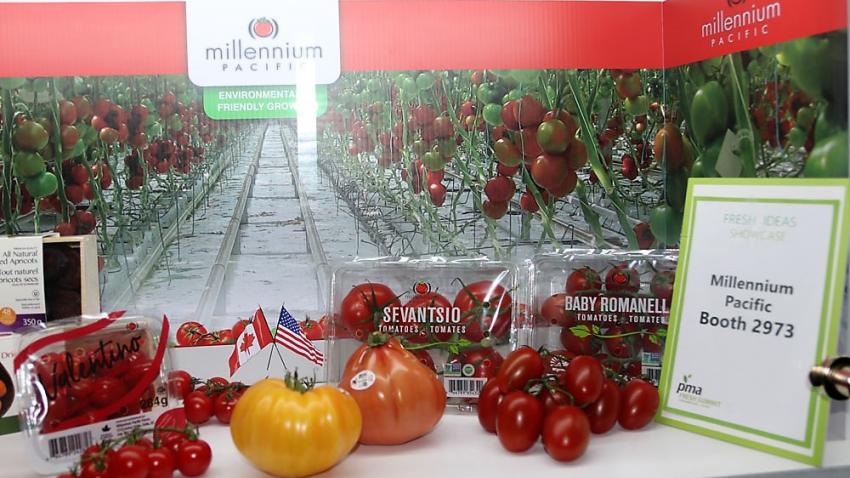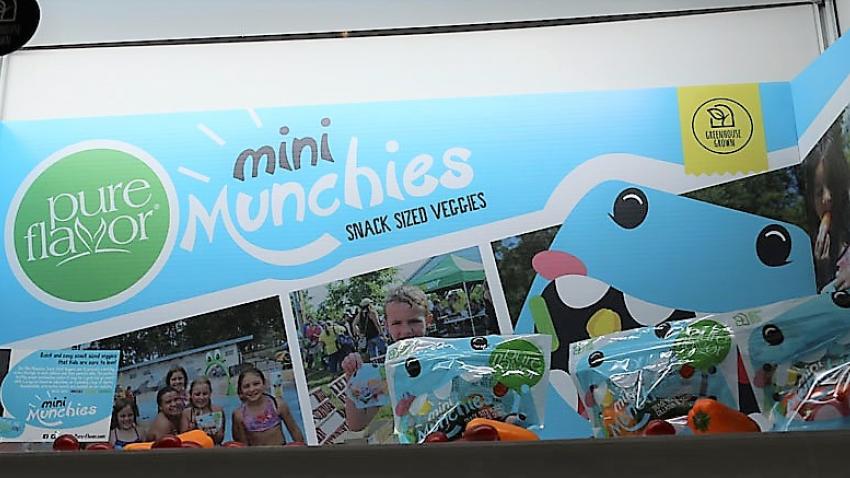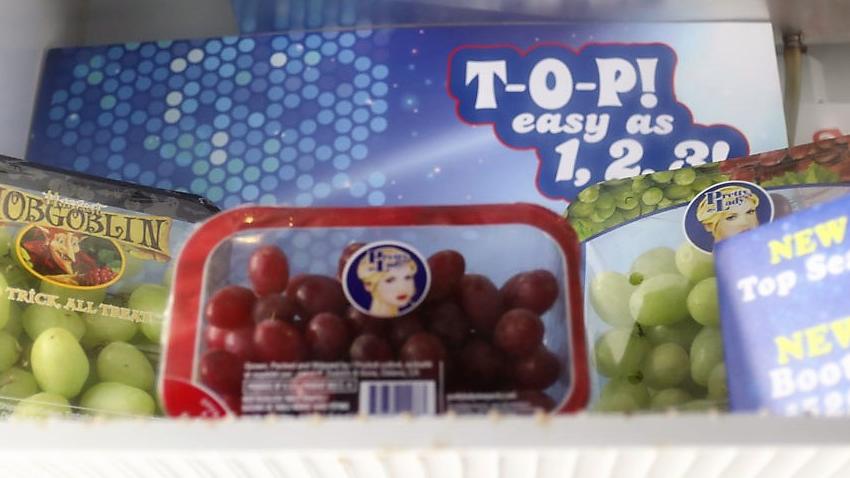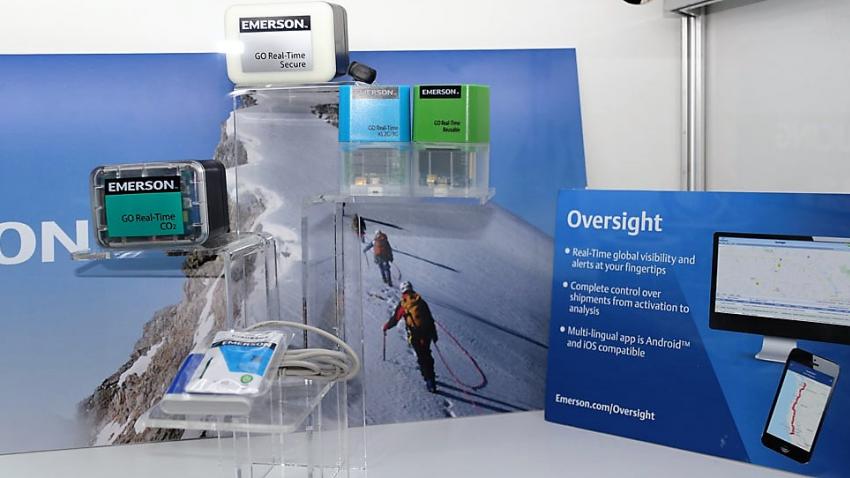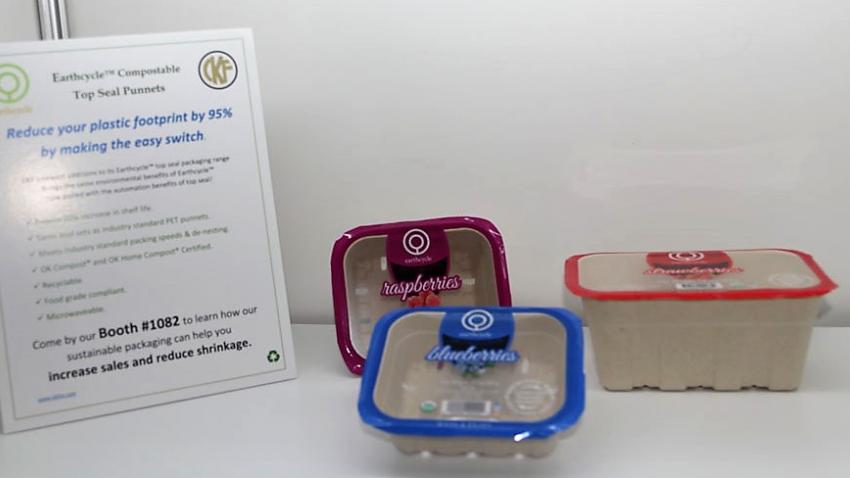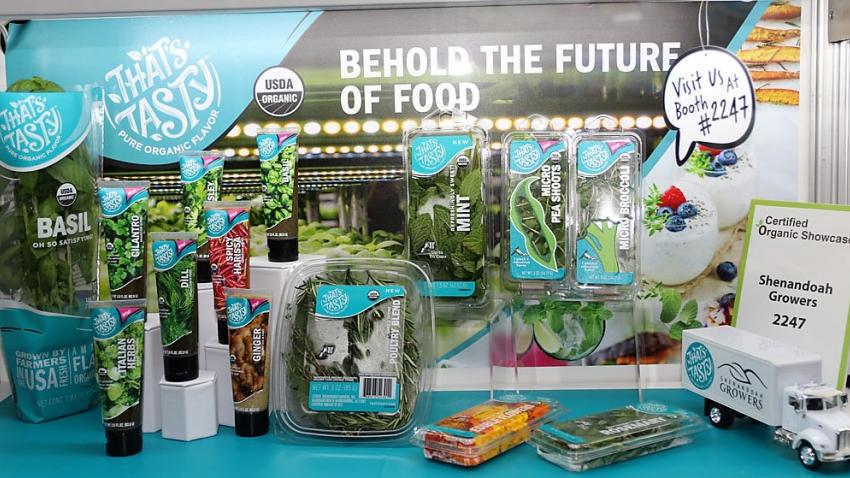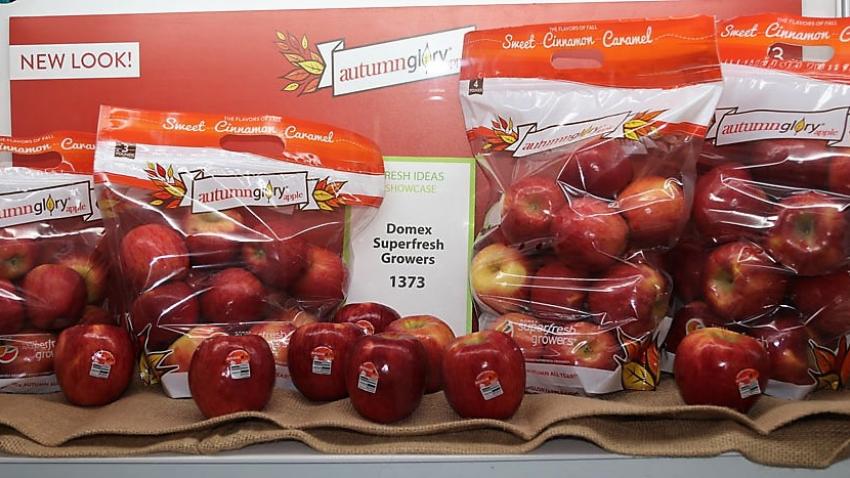 Among the world's leading fresh produce industry trade shows, PMA Fresh Summit [3] pays special attention to positioning itself as a pageant for the latest industry trends—a place where companies can inspire each other with innovative products designed with these trends in mind. In particular, the Fresh Ideas Showcase [4] exhibit allows exhibitors to highlight the new products they are most excited about and attendees to get a big dose of new ideas and inspiration in a compact space.
Produce Report was once again on-hand at the 2018 edition of Fresh Summit, held October 18 to 20 in Orlando, Florida, to talk to fresh produce industry leaders, identify trends and check out the newest products. As usual, we paid special attention to the Fresh Ideas Showcase.
The following are our 2018 fresh produce trends and some examples of the products that companies have created in response to those trends.
The Mini Fresh Produce Craze Continues
There are many possible reasons why mini fruits and vegetables are a hit with US consumers. Obviously snacking and convenience are a big factor (see below), and snacking in particular is often emphasized on mini-produce packaging. But mini produce also produce also provides visual novelty and a cuteness factor for sharing photos on Instagram and other social media. Smaller produce can also can help with portion control and waste reduction in single-resident households, which are near an all-time high in the US.
The Rockit brand of apples is a club variety originally commercialized in New Zealand, where it was marketed as the world's smallest apple. It's already had a lot of success in Asian markets. Now Chelan Fresh is ramping up commercial production of Rockit apples for the US market.
This year at Fresh Summit we noticed quite a number of companies offering mini potatoes, often with convenience-boosting features such as being pre-seasoned or microwave-ready.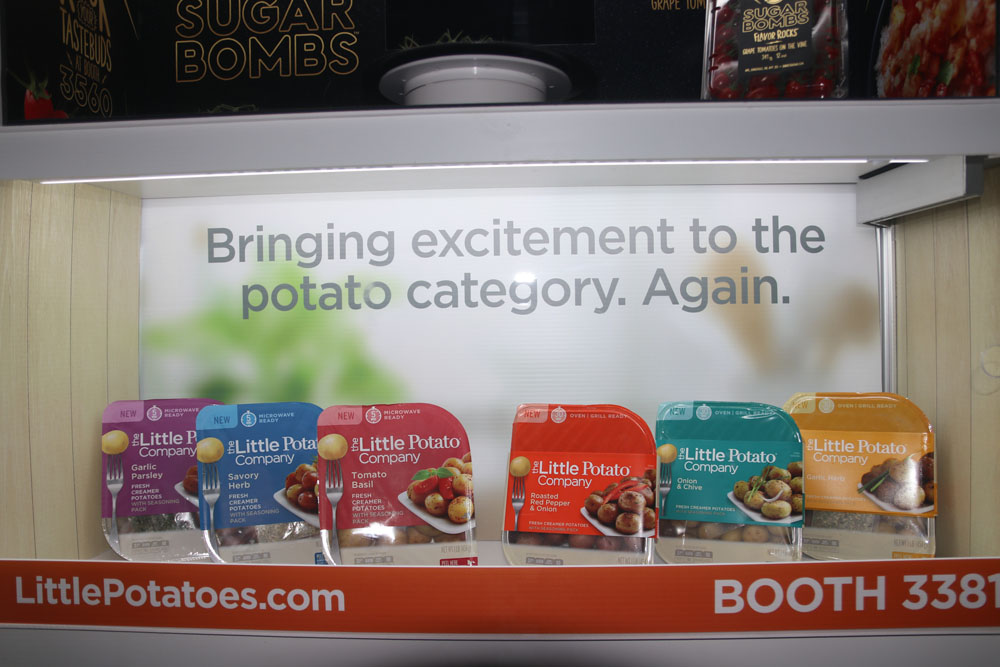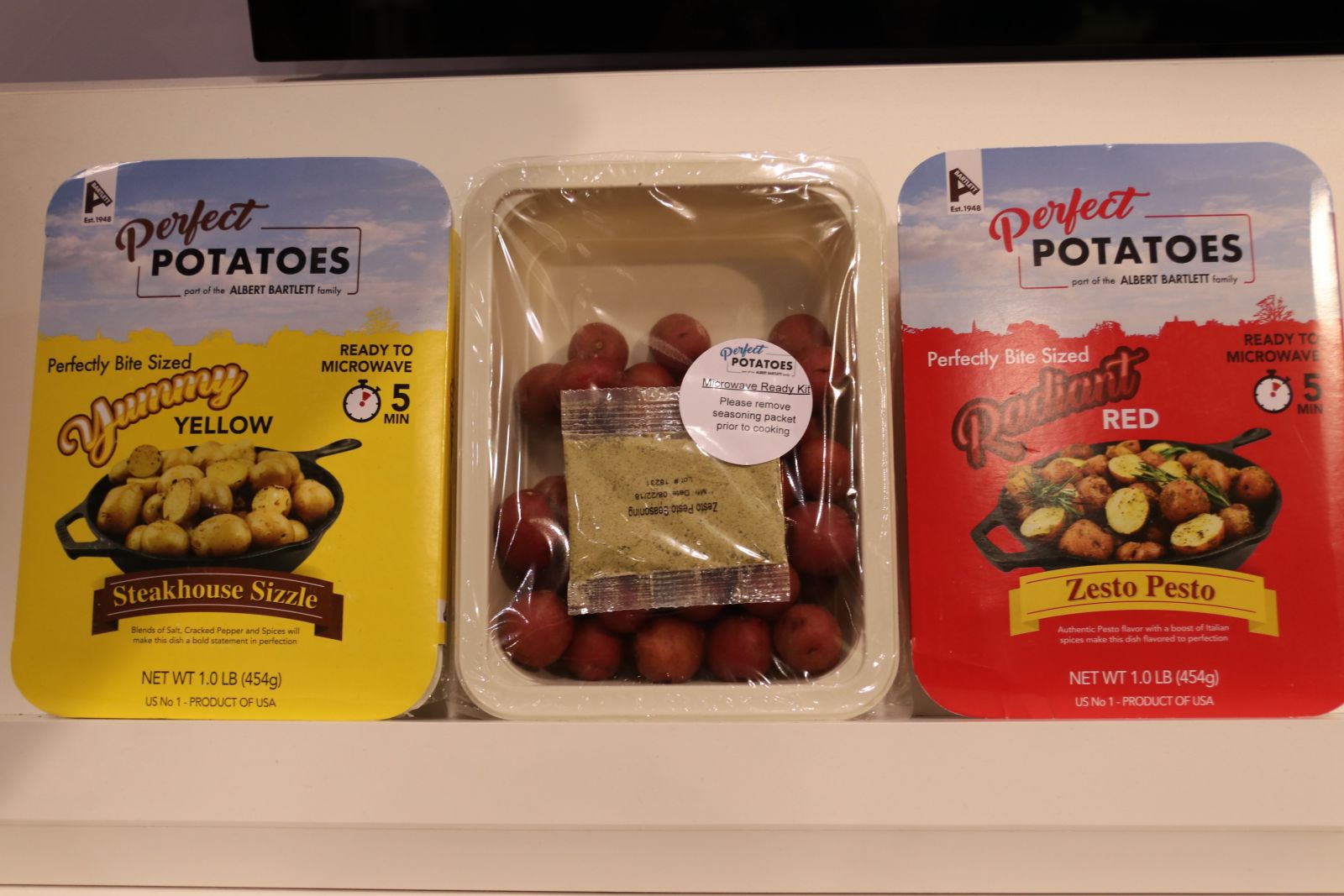 There were also multiple small tomato offerings at Fresh Summit 2018. It's hard to get more mini than Tomz Tomberry tomatoes [5] from NatureFresh Farms, which it calls 'The World's Smallest Tomato' (the cultivar is licensed from Dutch breeder Eminent Seeds).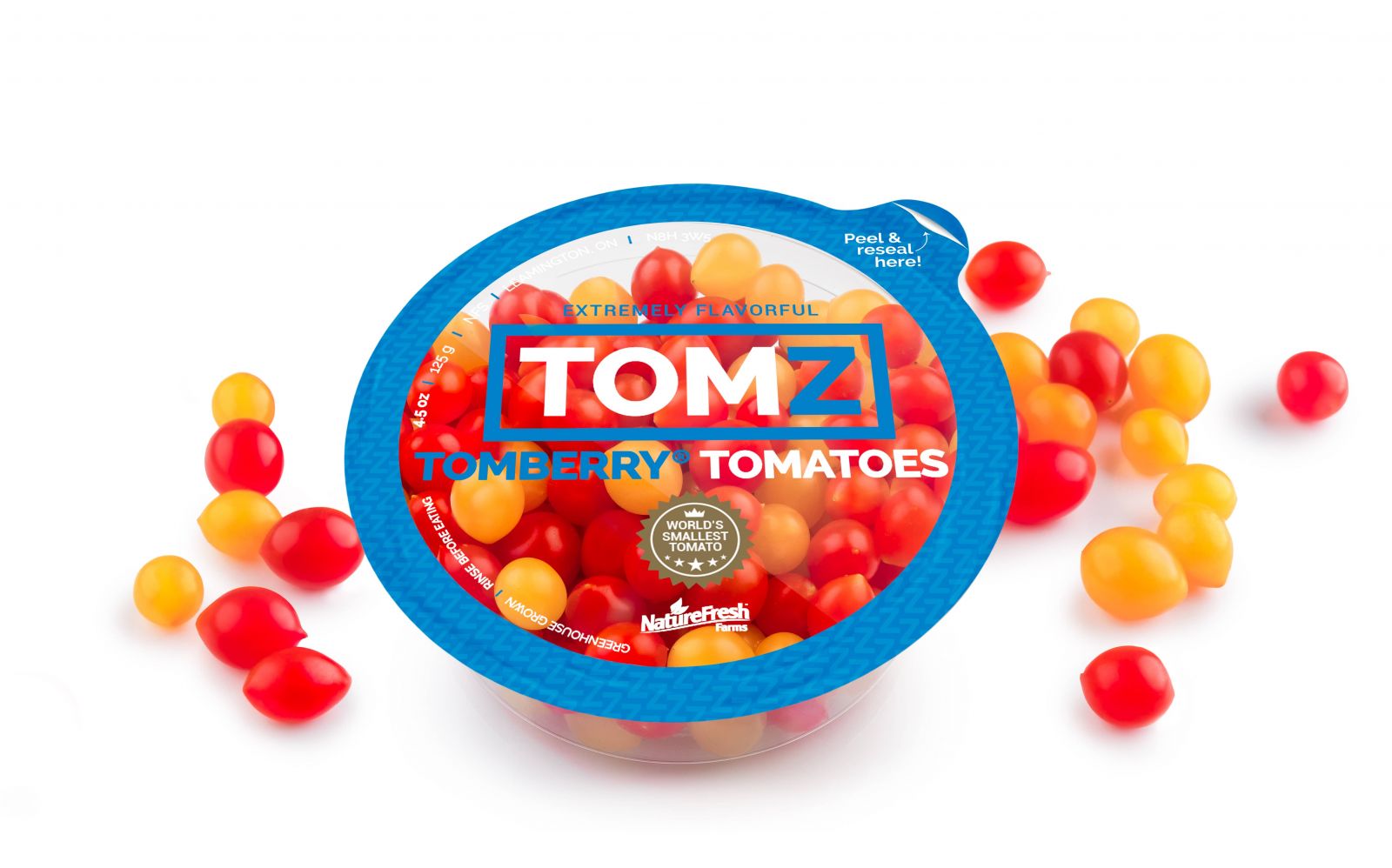 We also took note of Sprinkles "micro-grape" tomatoes from Mastronardi Produce's Sunset [6] brand, CuteCumber Poppers [7] from Mucci Farms, Yummy Sweet Peppers from J&J Family of Farms and Mini Munchies [8] from Pure Flavor.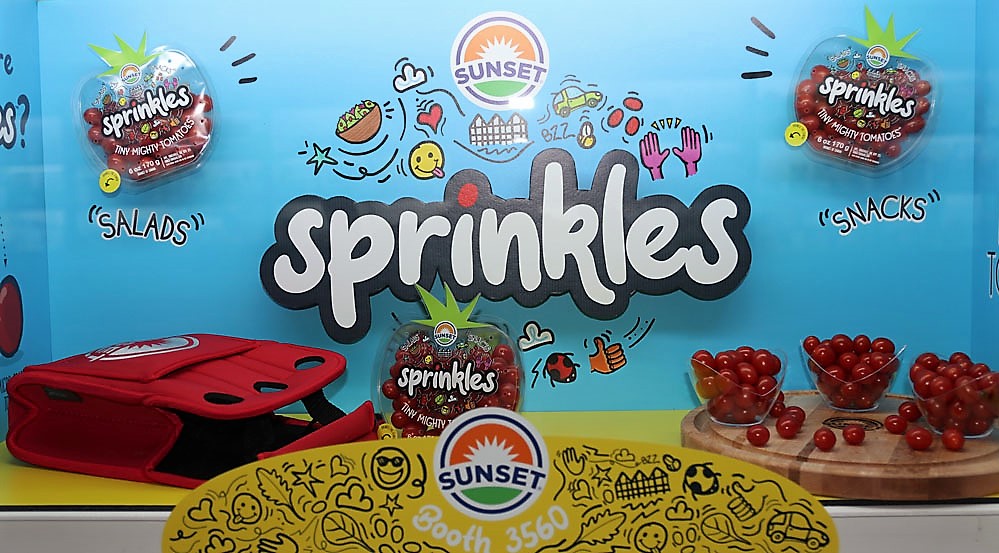 Fresh Produce Keeps Growing More Colorful
Novel colors and shapes of produce are eye-catching on the shelf. Multi-colored tomatoes have been especially popular with supermarkets in recent years. Many green, orange and purple tomato cultivars were on exhibit this year. We also liked pink lemons from Limoneira [9] and rainbow baby carrot packs [10] from Southern Selects.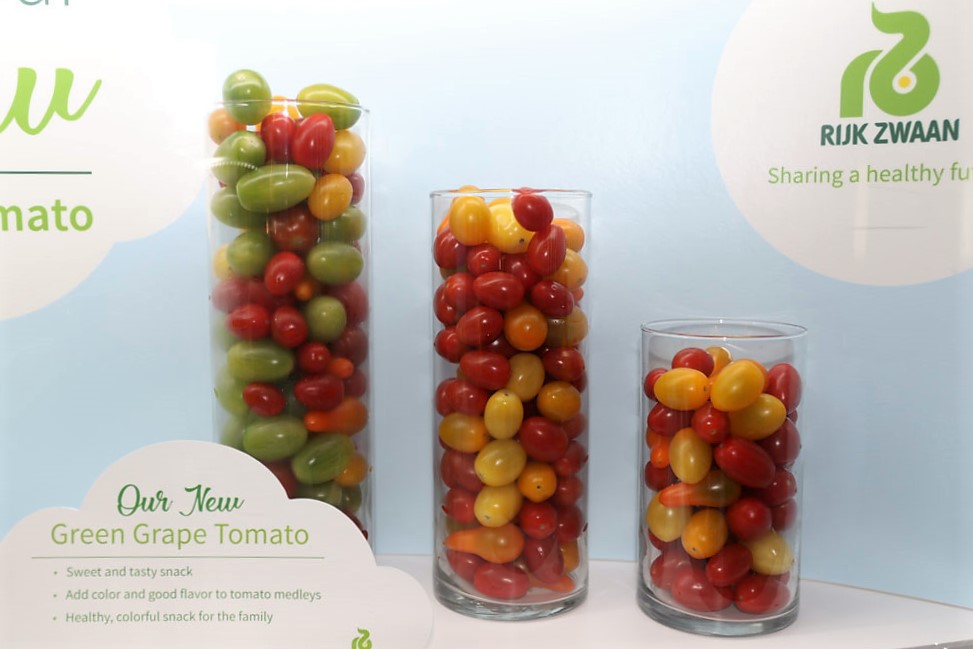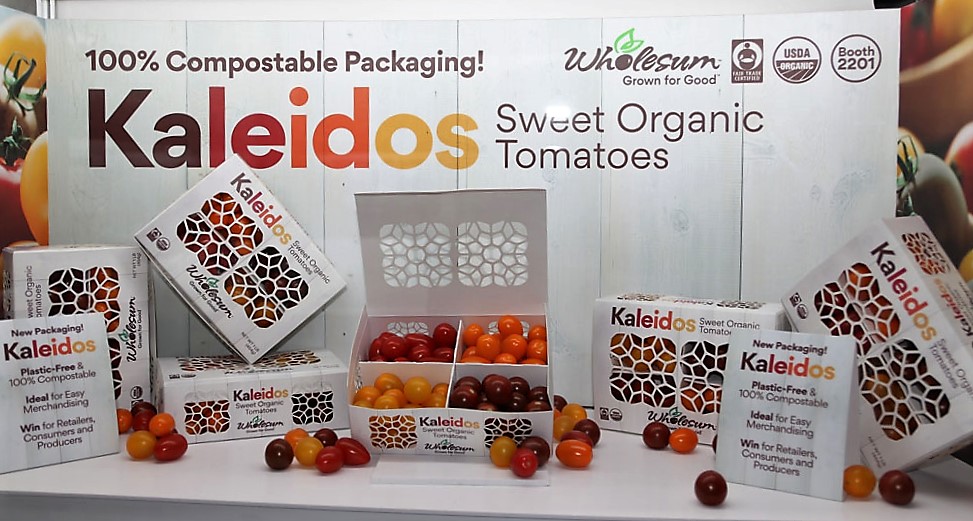 Snacking and convenience are at the heart of more and more products
People are busy. They want things now. Companies are constantly experimenting with products that can be sold in or adjacent to the fresh produce section that will save consumers' time and energy. Also, exhibiting this year was Chinese company Vingoo [11], which makes automated fresh orange juice squeezing machines. Already widely deployed in China, the fresh vending machine saves on staffing costs and allows customers to see inside as it prepares their fresh cup of OJ.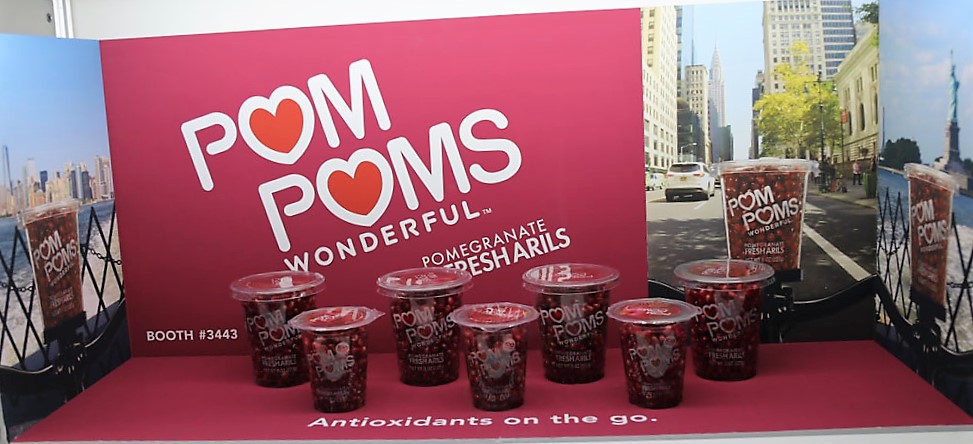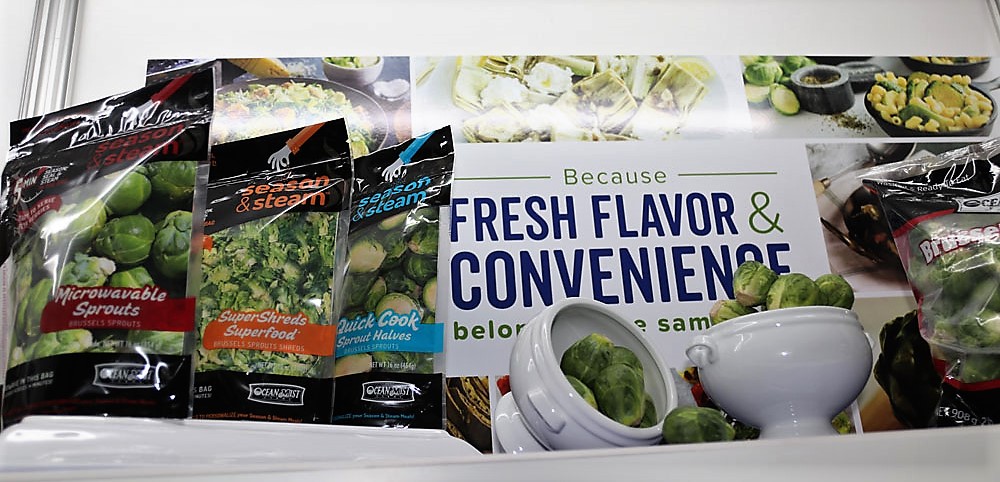 As part of the trend toward convenience and snacking, we noticed more and more instances this year of different types of produce being combined into one package.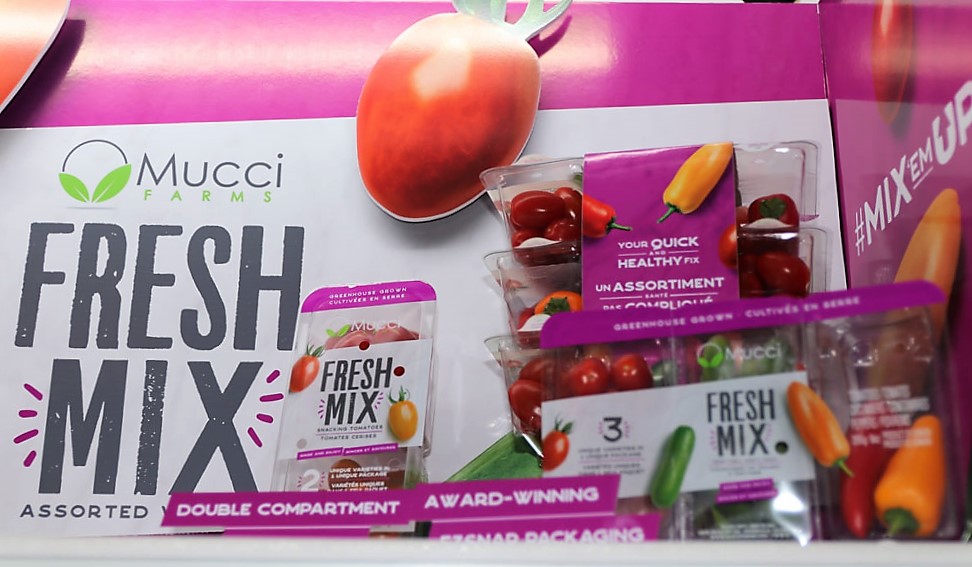 Living herbs for more freshness
Shoppers who buy culinary herbs are much higher than average spenders, so it's an important segment for produce managers. Living herbs have been around for a long time, but seem to be steadily increasing in popularity and variety. One product that caught our eye was clamshell herbs with roots attached from Living, which maximize both freshness and convenience.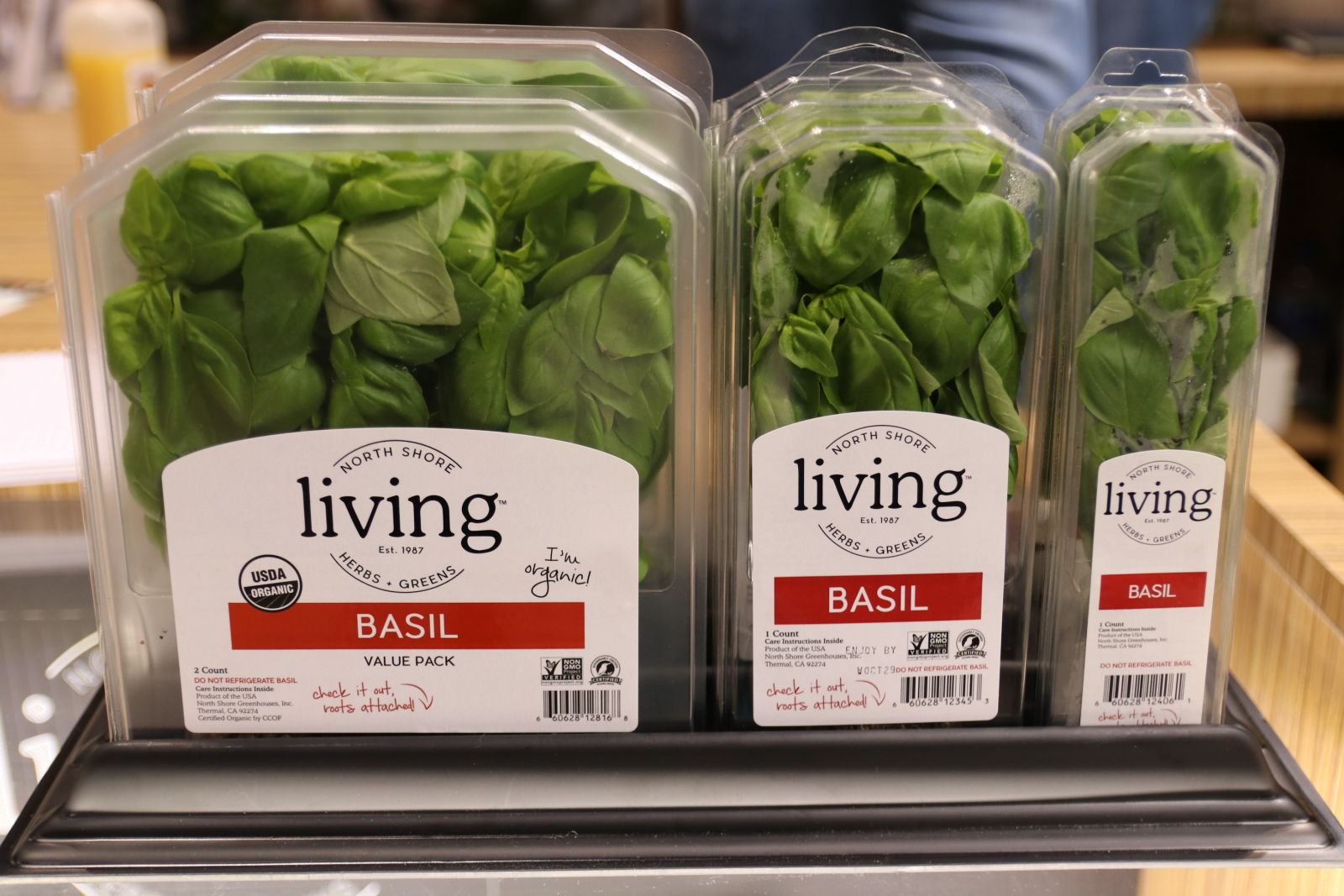 Packaging: Top-seal, stackable and sustainable
As more and more produce is being sold pre-packaged, the industry is looking for ways to make packaging more innovative and more sustainable. Top-seal packaging is popular, as are other formats that are easier for consumers to stack inside of their refrigerators.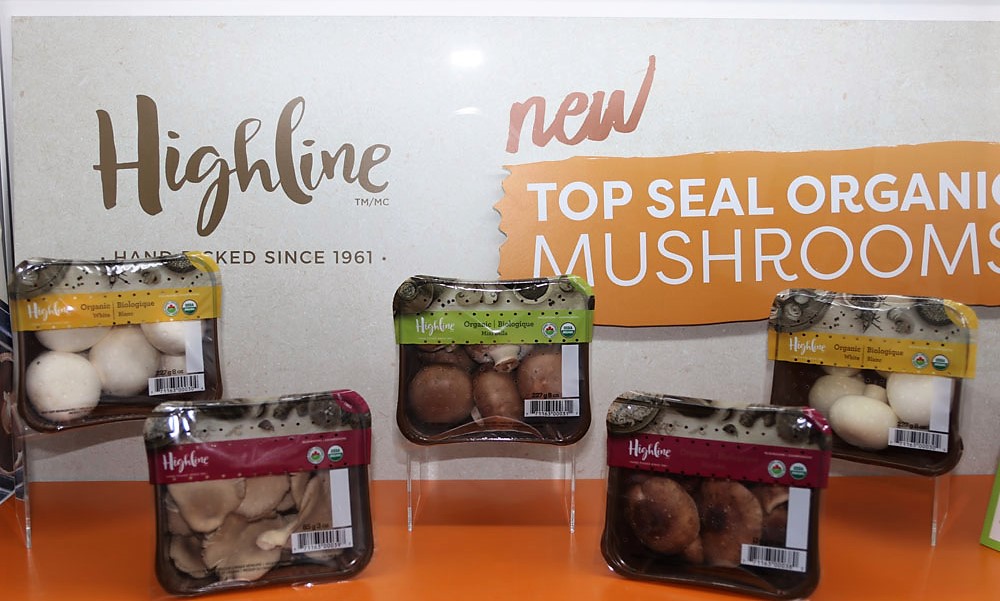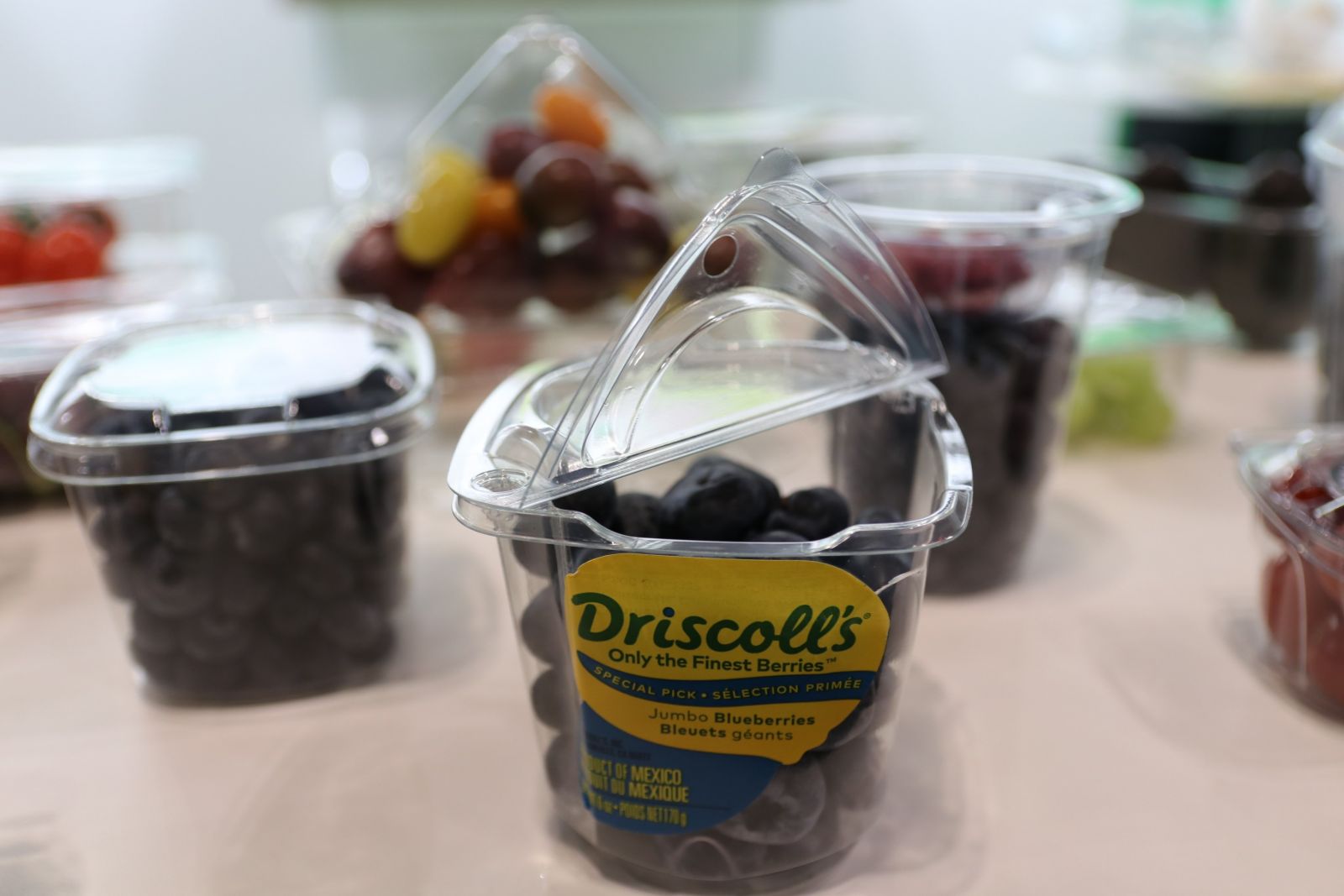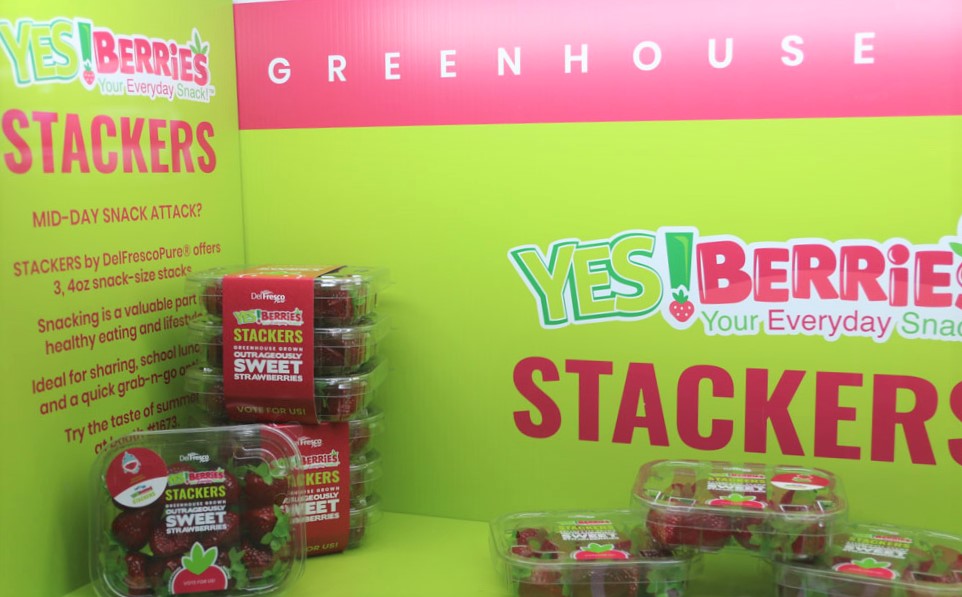 Jiamu [12] of China was among several eco-friendly packaged products and material suppliers offering biodegradable options made from a variety of materials.