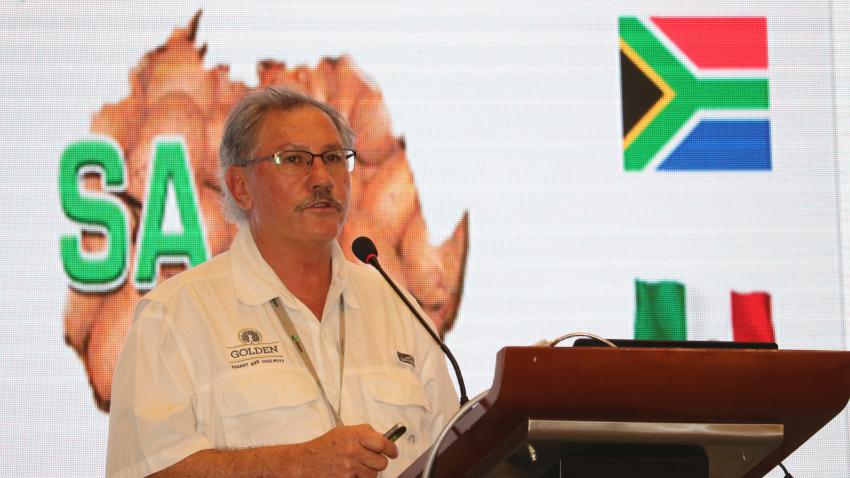 This year's China International Tree Nuts Conference [3], which was held at the International Convention and Exhibition Center in Zhuhai, Guangdong Province, on August 1–3, brought together experts from over 20 countries to network, share their opinions on the global market, and promote the development of the tree nut industry. At the event, Alfonso Visser, CEO of Golden Peanut and Tree Nuts [4] and SA Pecans [5], delivered a presentation about South African pecans. Produce Report was in attendance to learn more about the South African pecan industry and its ambitions for the Chinese market.
South Africa produced 16,510 metric tons of pecans in 2017 and this is expected to greatly increase to 40,000 tons by 2021, a 35% average year-on-year increase. Other major producers include the USA at 146,169 tons and Mexico at 133,289 tons, alongside smaller volumes from Australia (2,505 tons), Peru (2,400 tons), and Argentina (1,100 tons). The world production of pecans is forecast to increase by 6.5% annually over the next five years, while the global demand is expected to slightly exceed the global supply. In 2017, approximately 299,000 tons of pecans were produced globally (excluding China, for which statistics were not available), and this is expected to increase to 377,000 tons by 2021.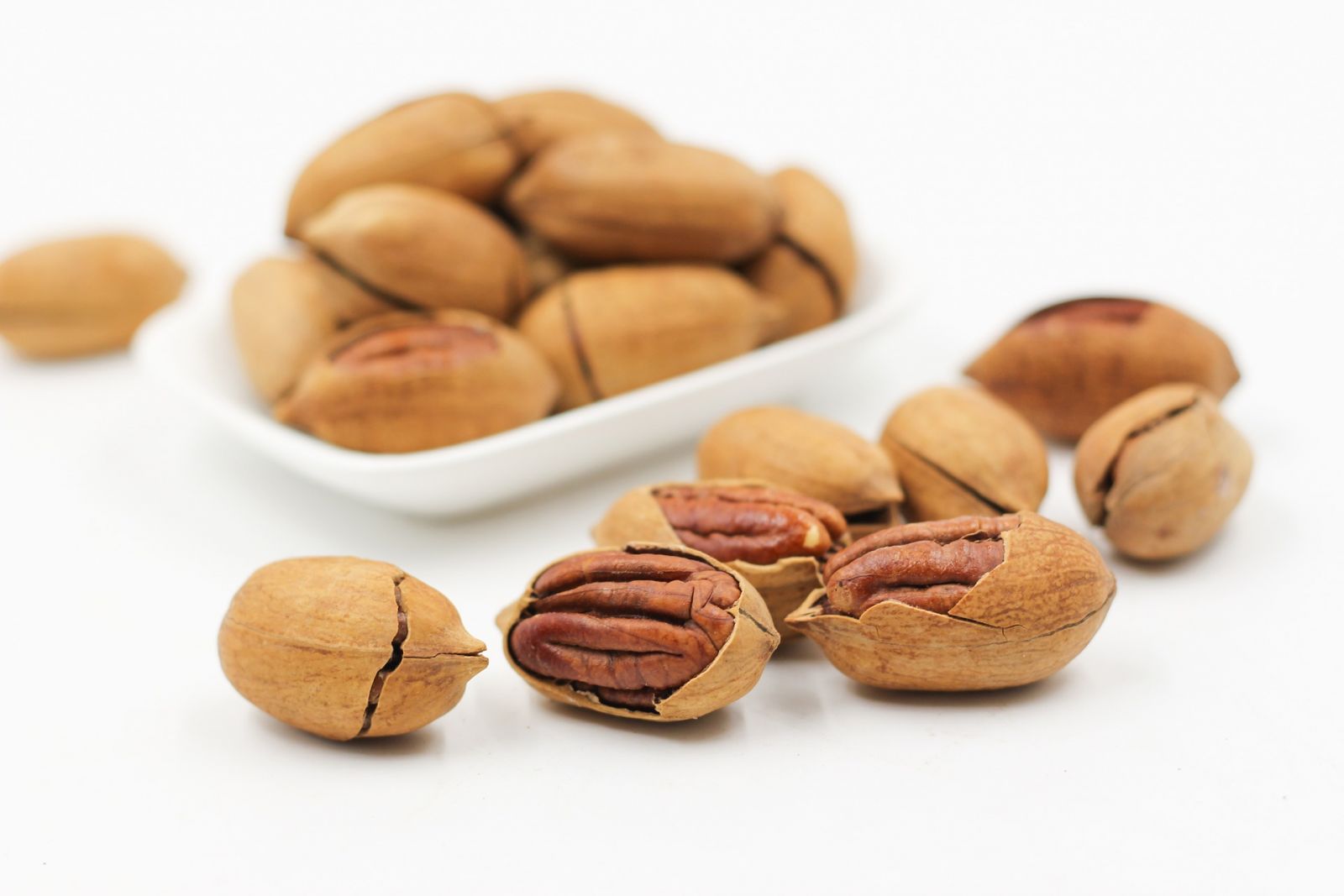 The majority of South Africa's pecan crop is exported to China. In 2017, South Africa surpassed Mexico to become the second largest supplier of pecans to China with an export volume of 13,330 tons (81% of total production), after the USA with an export volume of 35,000 tons. In fact, the entries of China and South Africa into the global pecan market from 2007 onwards have been considered to represent the fourth and fifth paradigm shifts [6] in the pecan industry, respectively, where the first three paradigm shifts were related to developments in automated cracking and sorting technologies.
Export volumes of South African pecans to China are expected to continue to increase over the following decades. This can mainly be attributed to the lower production costs in South Africa, which are less than 60% and 75% of those in the USA and Mexico, respectively, as well as the country's stable production of high-quality nuts, strict inspection procedures for each container prior to export, and relatively small farms run by farmers who are proud of their product quality and food safety track record (approximately 89% of farmers produce less than 25 tons annually). Furthermore, the South African pecan harvest season of May to September matches well with Chinese demand and the limited availability of nuts from the USA and Mexico. Over the last five years, pecan exports from South Africa to China have increased considerably.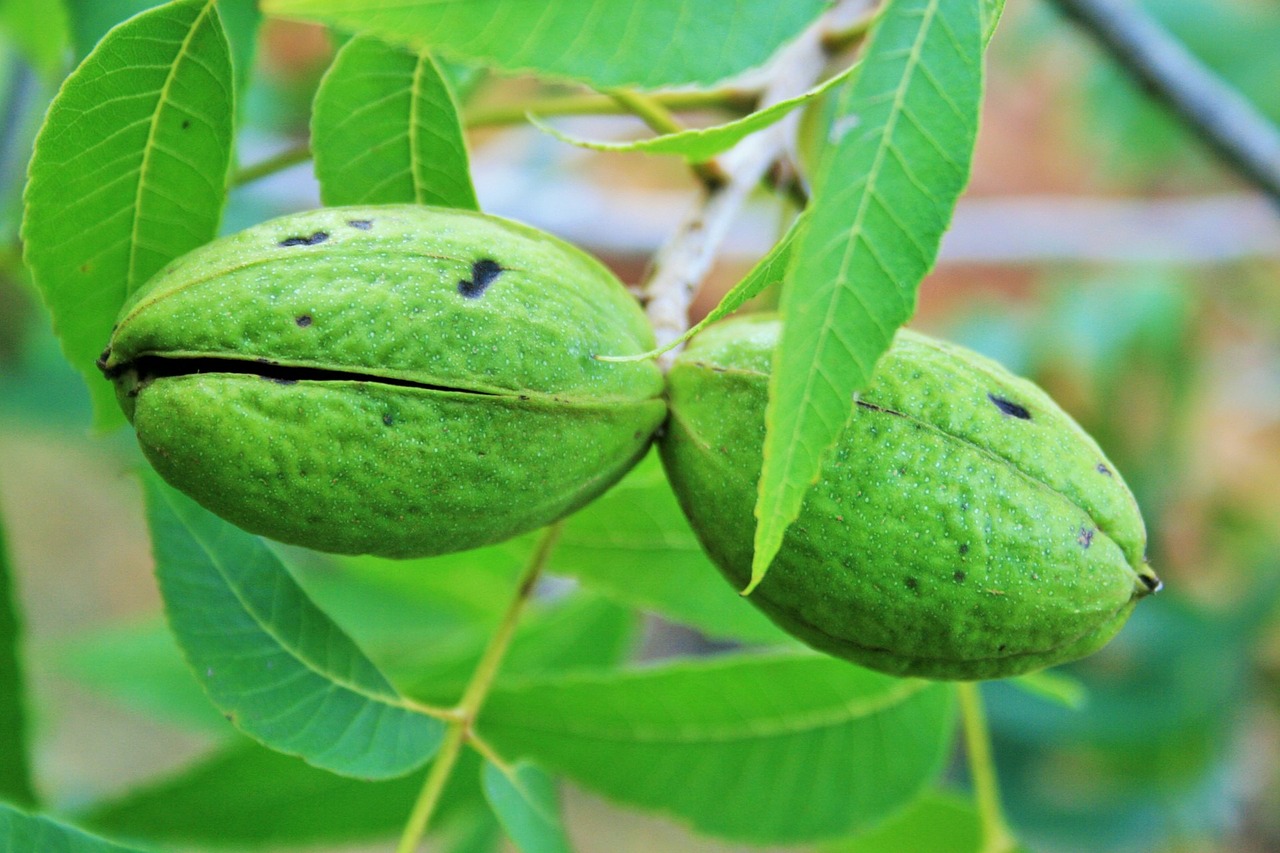 At the time of the conference, the South African pecan harvest for 2018 was 98% complete, revealing a year-on-year crop increase of 12% compared to 2017. While this was somewhat lower than the increase of 30% predicted at the start of the season and represents the first time that South African growers have had a major off season, it follows a large year-on-year increase of 32% from 2016 to 2017, and the export volume to China is expected to remain high at approximately 600 containers. The pecan quality has also remained high this year with strong percentages of large (26%), extra-large (34%), and oversized (27%) nuts, which compares favorably with the size grades of nuts from other producers such as Mexico. Meanwhile, prices in July of this year were 20–22% lower than last year at 5.44 USD/kg in Hong Kong, due in part to the uncertainty effects resulting from the ongoing trade war between the USA and China.
While the price drop is expected to have an effect on nursery planting in future seasons, total South African pecan production is nonetheless expected to double by 2021 and triple by 2024. Approximately 36% of the currently planted 42,000 hectares is now in production, and the number of producing hectares is expected to increase by 50–60% by 2021 as planted trees mature. Long-term forecasts suggest a total production of approximately 110,000 tons by 2027, potentially allowing South Africa to further increase pecan exports to China.
Image sources: MZMC (main image), Pixabay (body images one and two)