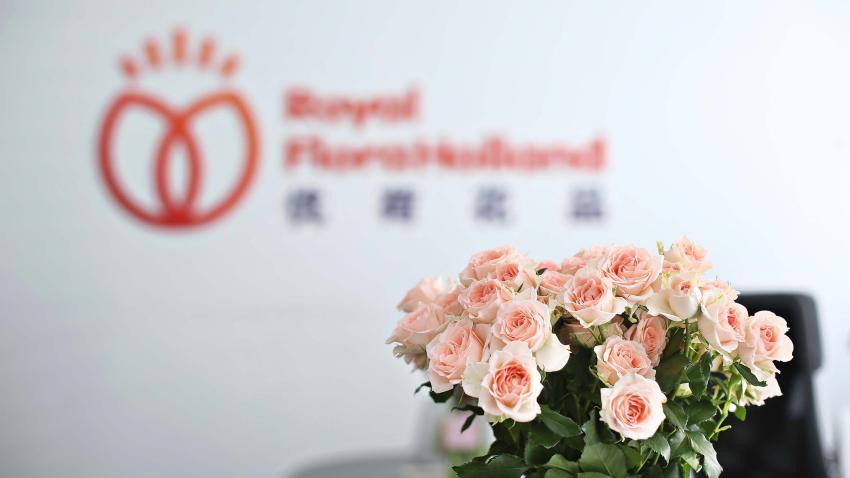 Holland is at the center of the global floral industry. And this leading role is embodied by Royal FloraHolland [3], the Holland-based cooperative of more than 4,000 growers.
FloraHolland transacts more than 12.5b plant and flower items each year with 2017 revenue of EUR 4.7b, and runs the world's largest flower auction at Aalsmeer, amongst a total of 35 flower auction clocks. Its members run large flower production bases around the world.
But despite its ubiquity in the international flower trade, FloraHolland is a relatively new presence in China—which is itself a major flower producer and fast-growing market. FloraHolland has previously advised and cooperated with the flower industry in Yunnan province, at the heart of China's main production region. But only in 2016 did it formally establish an office in Shanghai to serve as the base of its China import, distribution, sales and service business.
Produce Report recently sat down with FloraHolland's China Country Director, Martijn van Os, to learn more about the company's operations, value proposition and strategy in China's unique market.
Whereas FloraHolland's traditional role involves helping suppliers to find buyers for their flowers, "in China, we want to focus on the market side and adopt the newest ecommerce techniques," says van Os "That's completely a new business model for us; we're used to focusing on the growers."
For a time after entering the market, FloraHolland was running a B2C ecommerce shop on Alibaba's Tmall platform. While van Os says this was an invaluable step for learning about Chinese consumer preferences, the company does not operate the Tmall shop anymore and is focused exclusively on B2B.
This B2B activity is mainly comprised of two roles. The first is that FloraHolland acts as a representative, distributor and logistics provider for FloraHolland members from around the world to sell product in China. A key service it provides for those members is to ensure payment before delivery, alleviating anxiety about payments and cashflow for orders shipping to China. FloraHolland also imports and sells flowers by itself in China.
Countries of origin include Holland, Kenya, South Africa, Italy, Columbia and Ethiopia. In 2017 FloraHolland opened new Dutch-standards cold storage and distribution facilities in Guangzhou and Beijing, in addition to its existing facility in Shanghai. Through this investment in distribution facilities and a focus on shortening the number of links between growers and retailers, FloraHolland hopes to pursue its overarching goal of delivering differentiated and top quality flowers to the Chinese consumer.
"We are a royal company [4]," says van Os. "So we believe in, first, always pursue the highest quality, and two always play by the rules."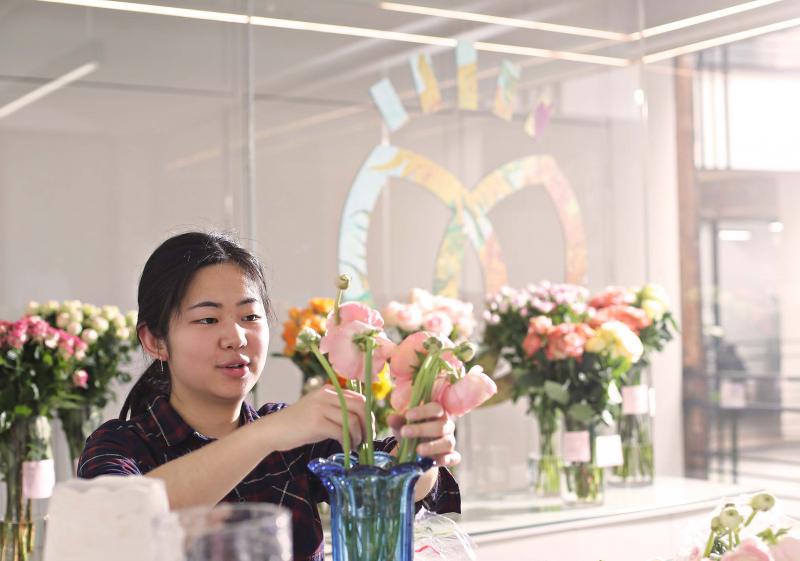 The next step for FloraHolland is to launch a B2B flower sales platform that will allow international suppliers to list their product availability and prices for Chinese purchasers. The customers on the Chinese side will be able to use a Chinese-language interface and RMB payment to procure cut flowers from around the world. FloraHolland will handle the importing and logistics.
FloraHolland hopes to debut an initial version of this new B2B platform in time for the Kunming International Flower Expo and related events taking place next month in Yunnan province's capital city.
Though it does not disclose turnover in China, FloraHolland has the ambitious goal of selling 200m stems per year here by 2020. "We believe that making available all those beautiful varieties of flowers from abroad directly to B2B customers will open a whole different scale of new products to the China market," says van Os, who thinks that based on customer demographics and speed of technological adoption, "China is the most interesting market in the world for flowers right now."