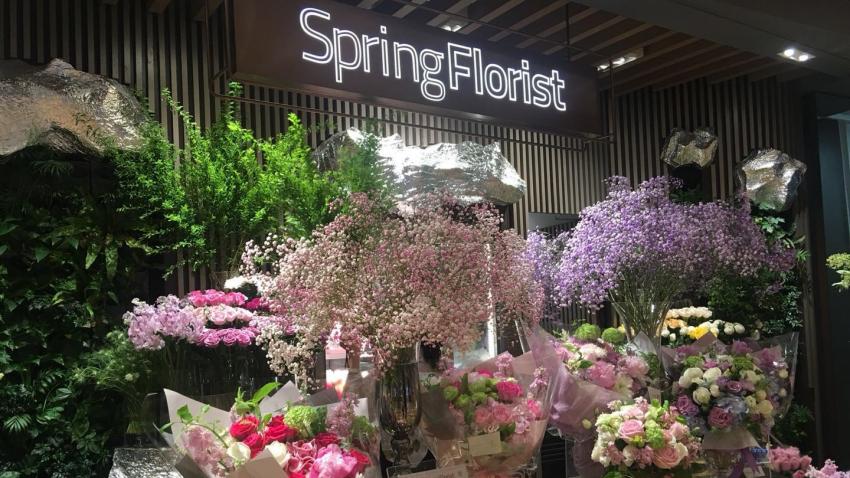 Gypsophila take a prominent position in a floral display at a Spring Florist location in Shanghai.
"I never say we have the best flowers," says Santiago Yánez, Trade Specialist at the Commercial Office at Ecuador in Shanghai, ProEcuador. "I say we have unique flowers—and then let the consumers judge for themselves what they think is best."
Apparently, consumers in China like what they see in Ecuador's flowers. In 2017, Ecuador surpassed Thailand to become China's top supplier of fresh cut flowers by value, according to China customs data.
Leading the surge in flower exports has been Ecuadorian gypsophila, of which Ecuador has the largest number of hectares under plantation of any country and, as with roses, is known for high quality. In 2015, Ecuador exported only about 22 tons of fresh cut gypsophila to China. In 2017, that figure rose to 620 tons, according to data from Ecuador's central bank.
"It's quite interesting that it has become very popular among Chinese consumers to use our gypsophila as a flower arrangement," says Yánez. "You can give somebody 10 or 15 stems of gypsophila and it's already a flower arrangement. Whereas in other countries it is usually used a filler flower."
"The China market is totally different to all other markets," says Alejandra García Olivo, Global Purchasing Director at Mimame [3], which imports and distributes Ecuadorean roses and gypsophila in China. According to Olivo, other markets remain relatively stable in terms of demands for certain shapes, colors and other characteristics, "but China is all about new. New varieties, new colors, anything new."
The only exception is white, which remains a somewhat less popular color because white flowers have traditionally been used in China only at funerals in China. Therefore, much of the exports of Ecuadorian gypsophila has been naturally green varieties or tinted gypsophila.
China's well-developed internet and social networking culture helped fan the flames of the gypsophila phenomenon and spread it from first tier cities into second and third tier cities, says Sky Liu, owner of Spring Florist [4], a high-end florist with four retail locations in Shanghai.
So far, Ecuador has benefited from China's low domestic gypsophila production. And even if domestic production does pick up, it is likely that Ecuador will maintain an edge in quality. Yánez reports that farmers in Ecuador are already increasing their gypsophila plantings based on projections of continued growth in demand from China.
More exports of premium agricultural products such as flowers may be one way for Ecuador to close its trade gap with China, the largest among its trading partners. "In two years China and Ecuador will celebrate 40 years of very positive relations," says Karina Morales Herrera, Consul General for Ecuador in Shanghai, who notes that Ecuador is a leader in social responsibility, gender equality and fair trade in the flower industry. "We are developing a mutually beneficial relationship with China. China is willing to open the door for high quality Ecuadorian products. It's not easy, but over time we are increasing our exports to China."
Though they have been overtaken by the sudden surge in demand for gypsophila, rose exports have also grown steadily, especially in terms of value. Ecuador's renowned roses make up 75% of its total flower production. Among the more than 400 varieties planted on 3,000 hectares in Ecuador, bicolor and tinted varieties have been especially popular in China.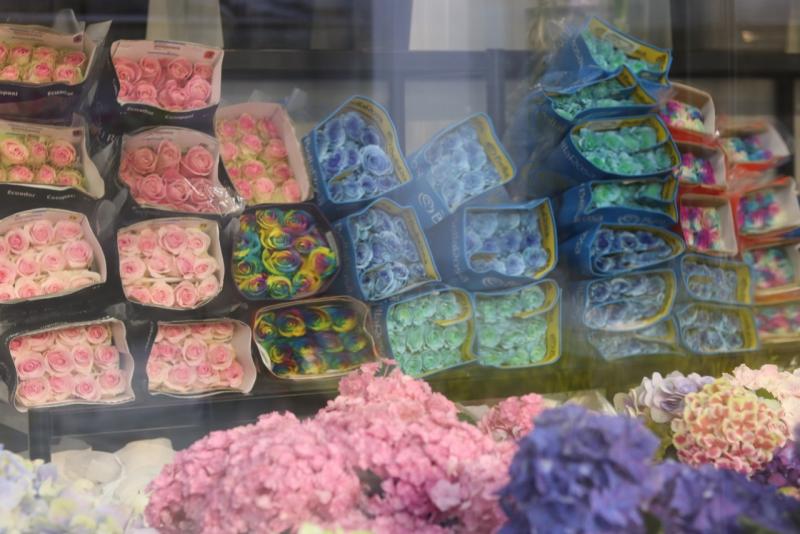 Herrera recalls that her now-husband would often give her Ecuadorean roses when they were dating. She especially recommends Ecuadorean garden roses for having a unique shape and being more fragrant than typical roses.
For Yánez, the appeal of Ecuadoran rose is not just about the rose itself, but the place they come from. "There is a story behind why our roses have longer stems, bigger flowers and more intense colors. It's because our Ecuadorean farms located in sites that reach more than 2,000 meters above sea level. There, the sun is more intense and the temperature is stable throughout the year. And those conditions are not repeatable. This makes the purchase more interesting for the consumer. Not just to see that it's beautiful, but to learn the story behind why it's unique."
Images: MZMC