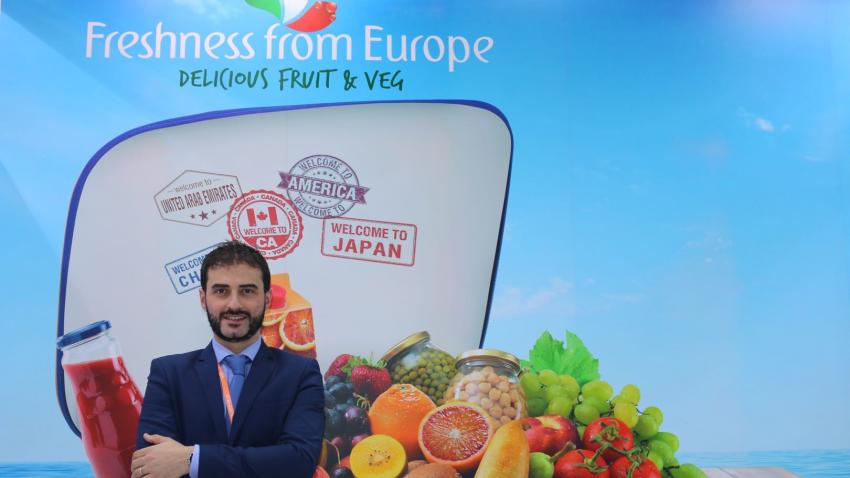 Luca Mari of CSO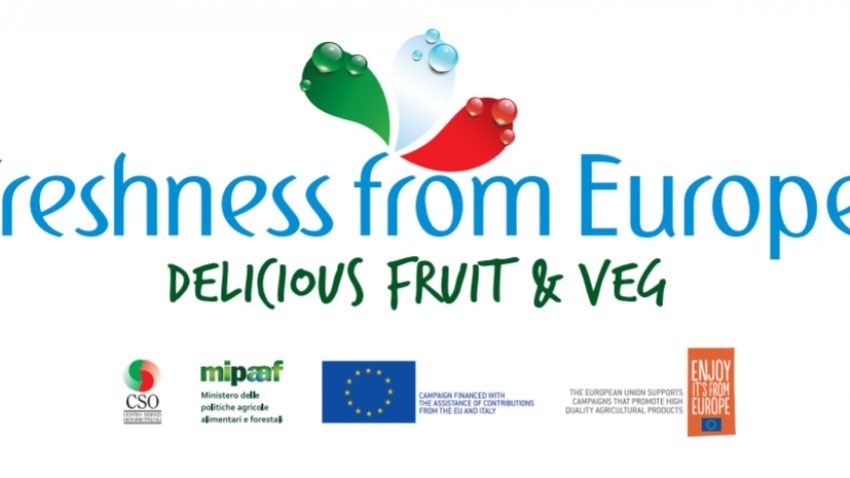 The Freshness from Europe promotional program run by CSO of Italy will revise its strategy to be more Asia-centric over the coming three years, according to CSO's head of marketing and PM, Luca Mari, who spoke to Produce Report earlier the month at Fruit Logistica in Berlin.
CSO (Centro Servizi Ortofrutticoli) is a cooperative company representing dozens of companies from within the Italian produce industry. The Freshness from Europe program, which receives funding from the EU, provides marketing support to CSO member companies' produce in international markets, with a focus on Italian fresh fruits.
During 2016-18, the program focused on five target markets [3]: Japan, the US, Canada, the UAE and China. With a relatively modest budget and a lot of area to cover, the team behind Freshness from Europe needed to pick its strategy wisely. Mari earlier this month told Produce Report that CSO spent the bulk of its energy on two key areas: the first was to develop a presence at nine major trade fairs around the world, including Asia Fruit Logistica in Hong Kong, as well as conferences and meetings such as Freshness from Europe in Beijing in January in 2017.
The second was to run in-store tastings and other events in target markets. "Thanks to these promotions at the point of sale, we are bringing European products such as kiwifruit, apples and table grapes directly to the consumer," says Mari. "We have developed activities at more or less 200 different points of sale, each year around the world." The project Freshness from Europe and its activities are particularly useful helping raise awareness of European products such as kiwifruit, one of the most exported products in the world."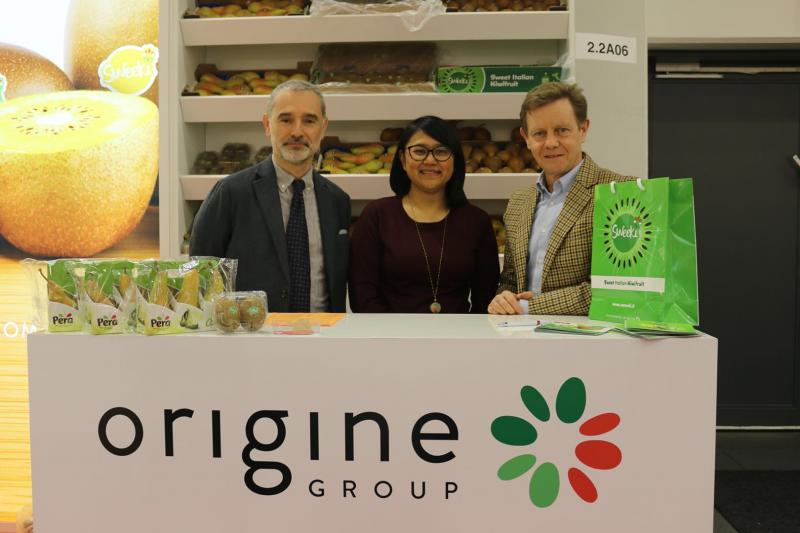 Sweeki kiwifruit was launched as an export brand by Origine Group in 2015
Italian kiwifruit exports to China have increased from 1,012 tons to 10,580 tons between 2010 and 2016. Italy has also seen major progress in China with the signing of export protocols to China for its important citrus crop.
Now that citrus export protocols have been officially signed, CSO hopes to see exports of Italian citrus to China starting as soon as possible. The hope is that citrus fruits can pave the way for other high quality products to gain market access to China in the future.
Looking forward, Mari says that Freshness from Europe will focus more Asian markets in next three years. "I think China is a very important target and I think is likely to be included in the next iteration of the program," says Mari. "The European market is very competitive and has a high volume of supply, so it's necessary to find new markets. Not just China, but it may be necessary to expand the exportation of quality European products to other countries in the Far East. "