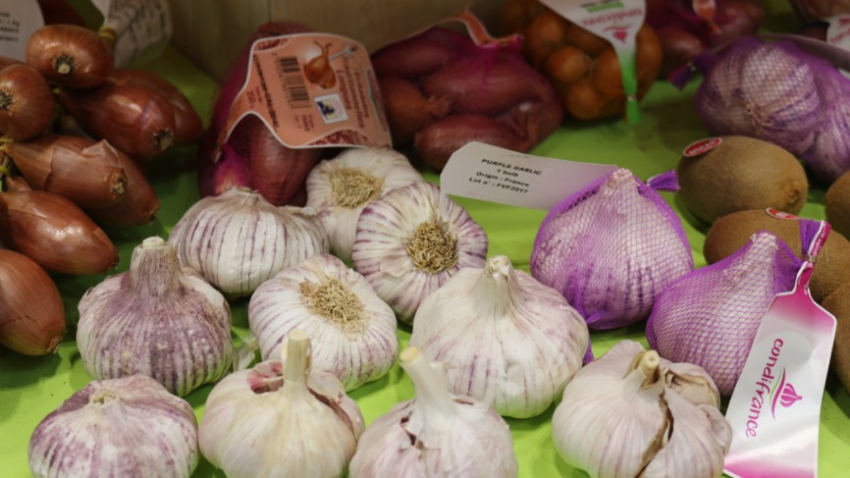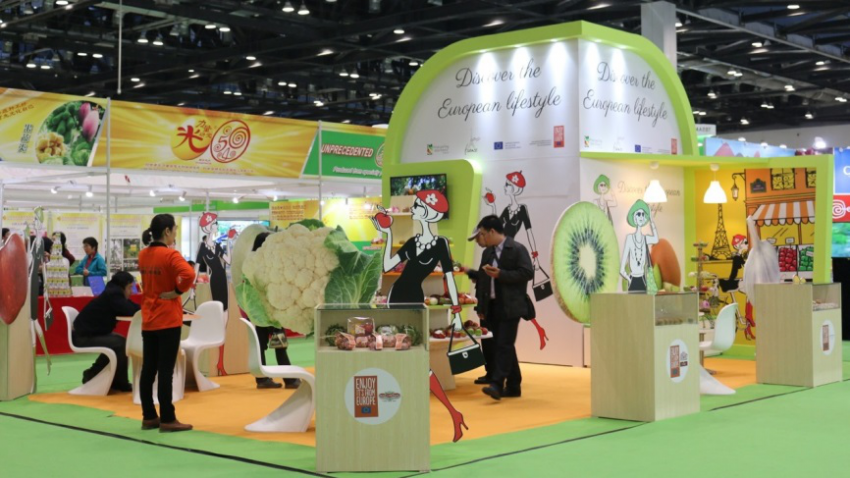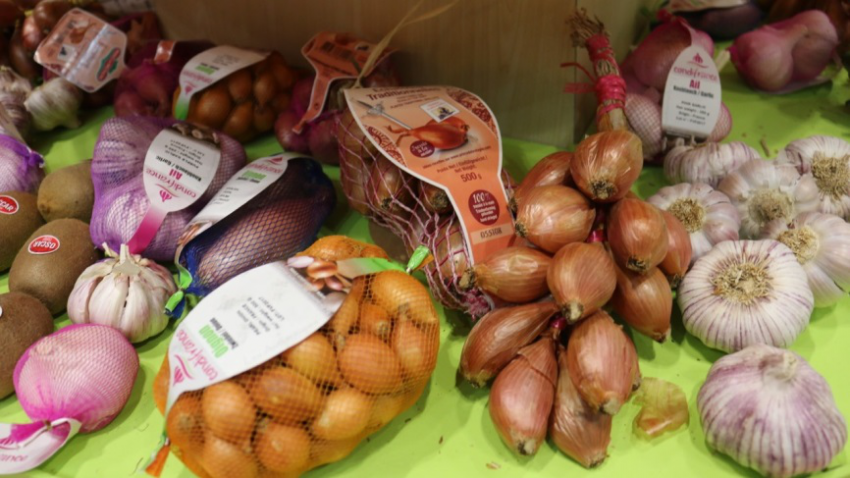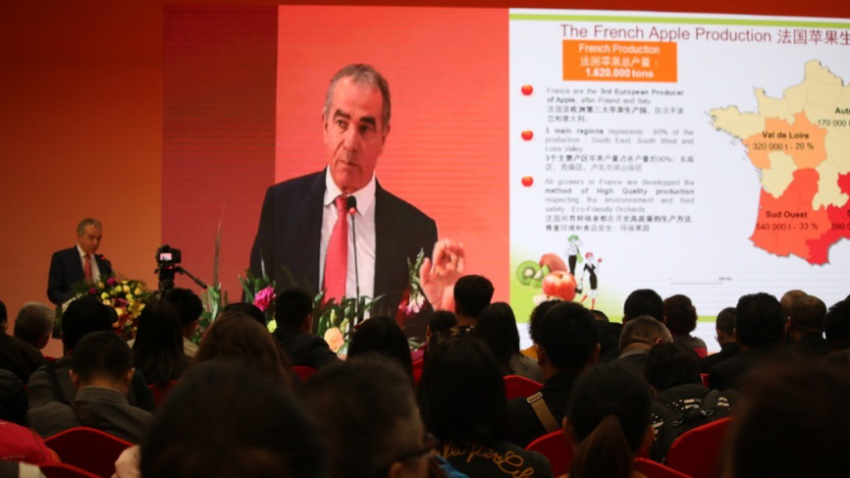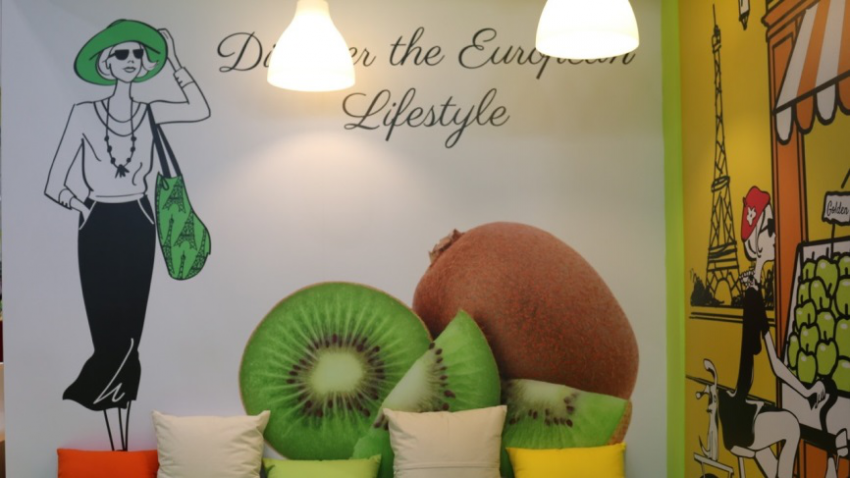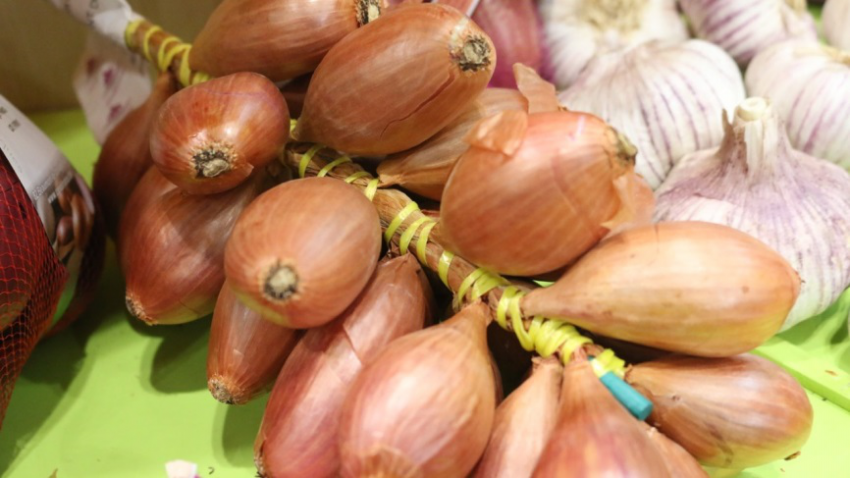 Last month's China FVF 2017 [3] in Beijing brought together key players in the international produce industry to network, share knowledge, and make deals. Produce Report was in attendance and had the chance to learn more about the French fruit and vegetable sector from Mr. Daniel Sauvaitre of the Inter-branch Association of the Fresh Fruit and Vegetable Industry [4] (INTERFEL), who delivered a presentation at the event.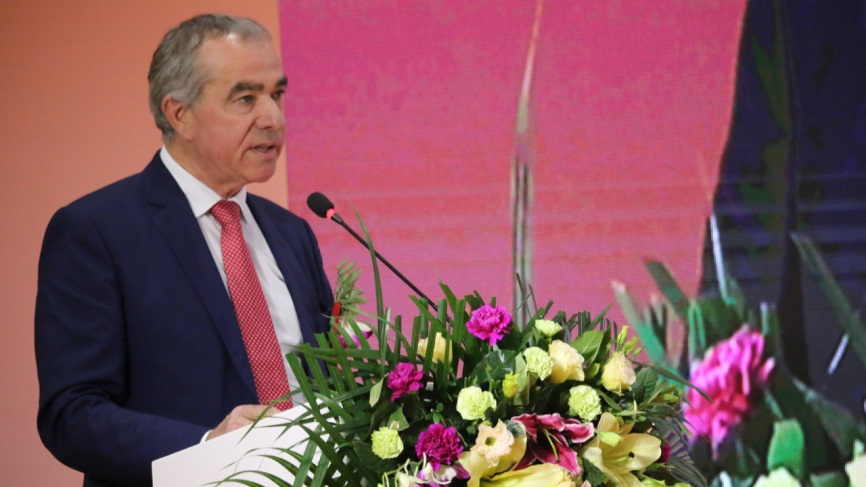 Fruit
France is a major agricultural producer that grows 2.75 million tons of fruit per year, making it the fourth largest European fruit producer behind Italy (10.5 million tons), Spain (9.0 million tons), and Poland (3.3 million tons). The main fruits grown in France are apples (58%), melons (10%), peaches and nectarines (10%), apricots (5%), and kiwifruits (5%), alongside smaller volumes of plums, strawberries, grapes, walnuts, and cherries.
While the majority of this produce is consumed domestically, France exports 800,000 tons (30%) of its fruit each year. Most of these exports (77%) go to other European countries, with smaller amounts reaching Africa (9%), the Middle East (6%), the Commonwealth of Independent States (4%), and Asia (3%). The major fruits exported are apples (71%), apricots (6%), peaches and nectarines (5%), and melons (5%).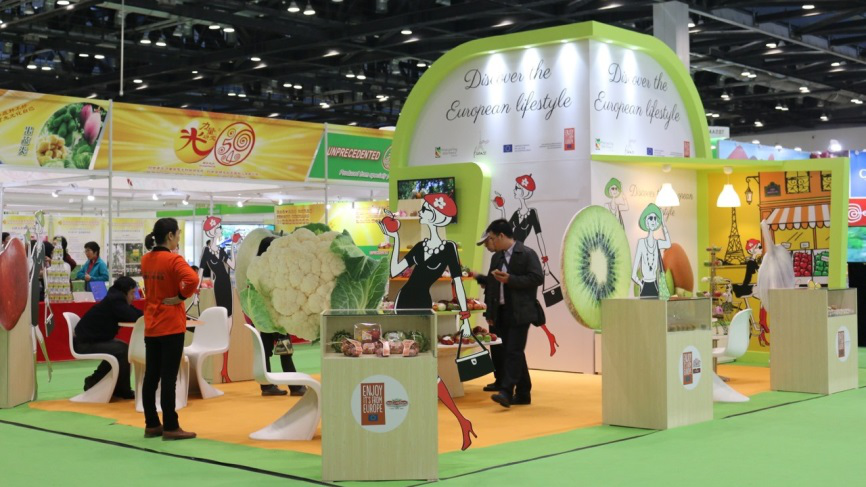 Vegetables
France is also the fifth largest vegetable producer in Europe, growing 3.5 million tons per year, behind Italy (12.5 million tons), Spain (8 million tons), the Netherlands (4.5 million tons), and Poland (4.3 million tons). French farmers grow a diverse range of vegetables, including tomatoes (21%), salad vegetables (16%), carrots (12%), cauliflowers (11%), chicory (7%), leeks (6%), cabbages (5%), cucumbers (5%), zucchini (4%), shallots (2%), artichokes (1%), garlic (1%), and asparagus (1%).
As well as its strong domestic market, France exports 750,000 tons (21%) of its vegetable crop annually, of which 98% goes to other European countries and Africa and the CIS receive 1% each. The main vegetables exported are tomatoes (29%), cauliflowers (22%), carrots (13%), onions (11%), and salad vegetables (10%).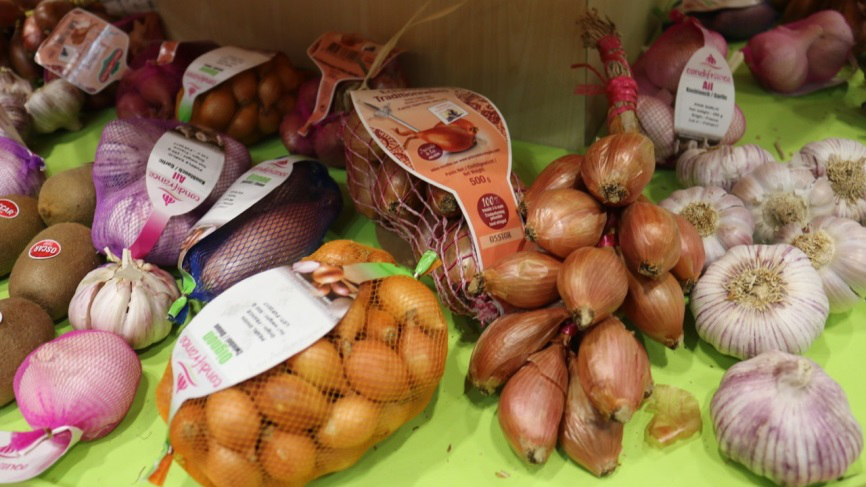 French Produce in China – Apples, Kiwifruit, and Shallots
France is the third largest apple producer in Europe after Poland and Italy, growing 1.62 million tons per year. The main growing regions are the south east (37%), south west (33%), and the Loire Valley (20%). According to Mr. Sauvaitre, French apple growers have a reputation for high-quality production methods while respecting the environment and ensuring food safety. Traditional varieties, namely Fuji, Gala, Golden, Granny Smith, and Red, account for 80% of production, whereas the modern varieties Antares, Ariane, Honeycrunch, Jazz, Pink Lady, and Tentation represent 16%. Some of these apples fall under the EU protected designation of origin (PDO) scheme, while a proportion are farmed organically to ensure environmentally safe production methods.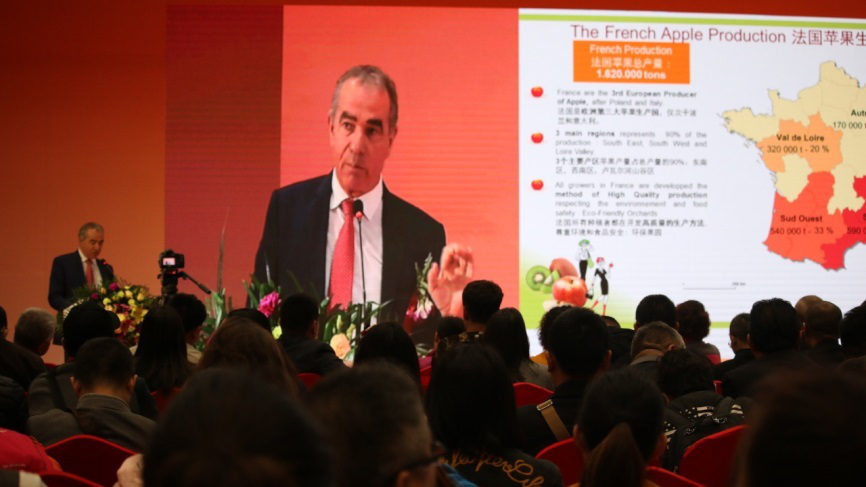 France is also the third largest kiwifruit producer in Europe after Italy and Greece, growing 60,000 tons per year. The main growing regions are the south west (75%) and south east (17%), alongside smaller volumes in Corsica (6%) and the Loire Valley (2%). No phytosanitary treatments are necessary owing to the small orchards and resistance of the plants. In terms of the varieties grown, 90% are Hayward, which are very sweet and available from October to June. The remaining 10% are Actinidia arguta, also known as baby kiwi, which are available from September/October and perfect for snacking; SummerKiwi, an early kiwi with a sweet taste available from October to December; and Zespri SunGold, a yellow kiwi with a sweet and exotic taste available from November to June. One-tenth of the kiwifruit grown in France is organic, and some varieties benefit from protected geographical indication (PGI) status.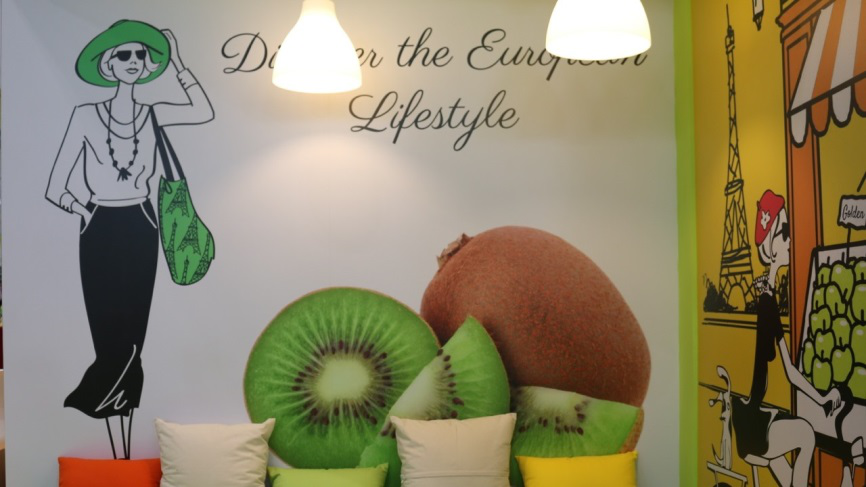 France is the largest producer of traditional shallots in Europe, growing 40,000 tons per year, of which 90% are long shallots and 10% are demi long. Shallots represent 2% of the total French vegetable production and 3% of vegetable exports. The main growing regions are Brittany and the Loire Valley, which are together responsible for 90% of the crop. Traditional shallots are planted and harvested by hand. Some French shallots also benefit from PGI status and approximately 3% are farmed organically. According to Mr. Sauvaitre, these are very useful for cooking and are expected to reach the Chinese market in the near future.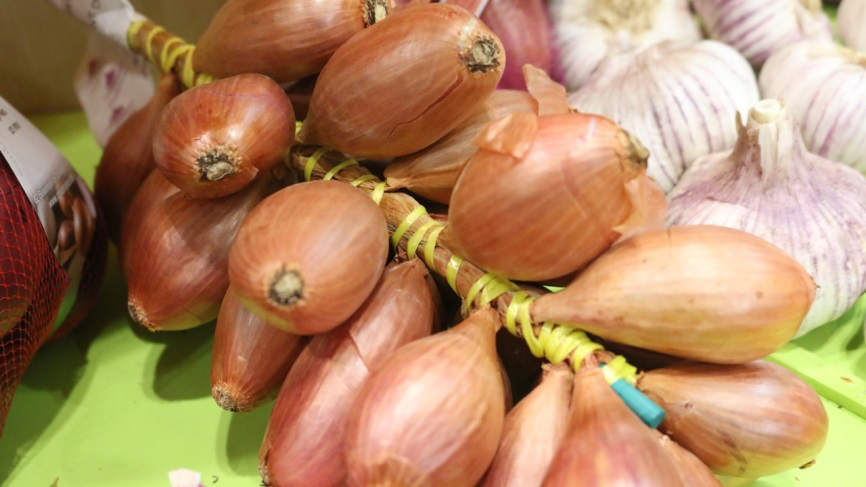 INTERFEL was founded in 1976 and aims to bring together and represent organizations involved in the production and trade of fruits and vegetables. Its three key missions are to increase the consumption of fresh fruits and vegetables in France, promote their export around the world, and develop and improve the quality of the sector by establishing inter-professional agreements.
Image source: MZMC