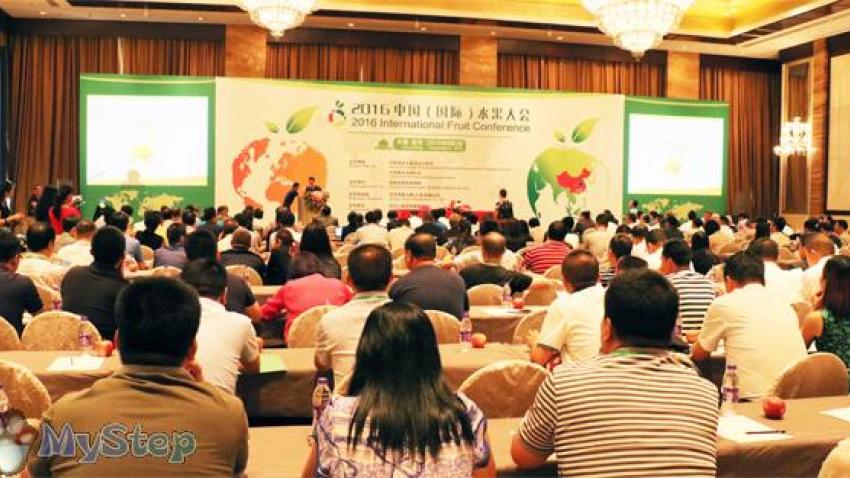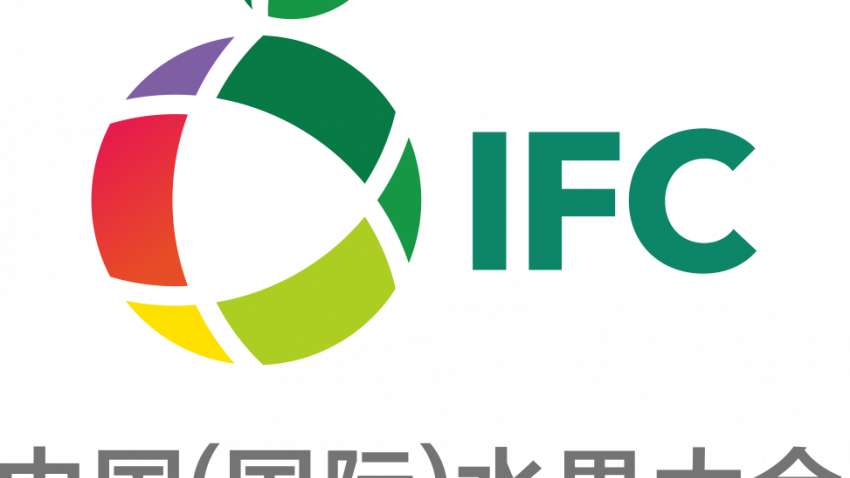 On September 1, China Chamber of Commerce of Foodstuffs and Native Produce (CCCFNA) and China Fruit Marketing Association (CFMA), in collaboration with the Shaanxi Fruit Industry Bureau, will host the International Fruit Conference 2017 (IFC 2017) at Shanghai Puxi Intercontinental Hotel. Over 400 distinguished guests from China and around the world will attend the event—there to discuss the present and future of the global fruit industry.
The day's events will include comprehensive speeches and three sub-forums—specific arrangements are as follows:
September 1
9:00-12:30, Featured Presentations
Comprehensive speeches from industry leaders will provide in-depth analysis of the industry's future.  
Yao Jingyuan (Counsellor's Office of the State Council): China's economy and outlook
Liao Maohua (Joy Wing Mau Group): Upgrading and sustainable development of China's fruit industry under globalization
Lou Junwen (AQSIQ): CIQ requirements of fruit imports & exports in China
10:45-11:15, Q&A/Coffee Break
Lewis Pan (Zespri® China): Global kiwi trade and Zespri Strategy
Zhu Qidong (Pagoda): Trade and financial platform supply chain
Andy Zhang (Dole China): Consumption upgrade
12:30-13:30, Q&A/Lunch
13:30-15:00, Sub-forum breakout and consolidated speeches
The conference will break into three separate sub-forums. Invited industry leaders will share their perspective hot topics such as global fruit industry trends, how import fruits clash with domestic products, accurately target customer groups with high end products, identifying popular fruits, investment sweeping the industry, and more.
Breakout Sub-forum: Cherry
Kevin Zhao (Yidu Group): China cherry import market analysis
Alejandro Garcia-Huidobro (Prize): Cherry production and trade in Chile
Lie Baojun (Northwest Cherry Growers): Cherry production and trade in North America
Liu Wenpo (Hengda Fruit): Cherry production and trade in China
Breakout Sub-forum: Banana
Booby Chen (Goodfarmer Group): Banana import analysis
Mariella Molina (Consulate General of Republic of Ecuador in Guangzhou): Banana production and trade in Ecuador
Lu Yizhen (Jinsui Group): Banana production and trade in China
Breakout Sub-forum: Apple
Liu Gaoyun (Joy Wing Mau Group): Analysis of apple imports in China
Yao Xinsheng (Goodfarmer Honest Man): Analysis of apple exports in China
Yang Jie (National Research Center For Apple Engineering and Technology): Apple consumption analysis
Ignacio Smith (T&G Global): Special remarks
15:00-15:30 Q&A/Coffee break
Speeches will continue following the break.
15:30-18:00 Featured Presentations
Wang Xiaosong (JD.com): Fresh fruit e-commerce and trends
Gaoliang (Haisheng Group): Upgrading and transformation of agriculture in China from a foreign perspective
Wu Chengjiang (Cinda Capital): Investment cases in China's fruit industry
16:55-17:10 Q&A
18:30-20: 30 Gala Dinner
We cheerfully await your attendance at IFC 2017 and the future of fruit industry!
Registration is now open, please follow the official website below:
For further information regarding IFC 2017 presenters and sponsors, please contact us:
IFC Fruit Conference Secretariat
Email: chinafruit@cccfna.org.cn [4]
Phone: 010-87109840
Fax: 010-87109844
Address: 80 Guangqumennei Avenue, Wingtong International Building, Dongcheng District, Beijing
Image Source: IFC2016