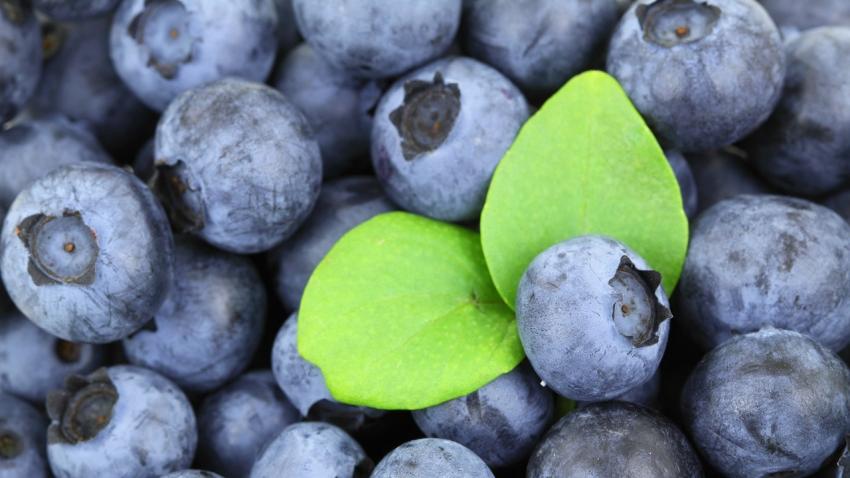 On March 30, Andrés Armstrong, Executive Director of the Chilean Blueberry Committee [3] (CBC), gave an online lecture to listeners of Produce Report, in which he discussed recent developments in the Chilean blueberry industry. The CBC represents 50 exporter companies and is responsible for over 75% of all Chilean fresh blueberry exports. Its key mission is to improve the competitive position of the Chilean blueberry industry and develop international markets by increasing the consumption of Chilean blueberries around the world.
The 2016/17 Chilean blueberry season was marked by a very early start. In Chile the blueberry season typically lasts from September to April and normally reaches its peak period at around week 52, whereas this season it arrived one month earlier at week 48 due to favorable weather conditions.
With an annual production of around 130,000 tons, Chile is now the biggest blueberry producer in the Southern Hemisphere and the second largest producer of cultivated blueberries in the world. The export volume of fresh blueberries this season was a record 102,892 tons, representing a 13% increase over the previous season (91,424 tons). In fact, Chilean fresh blueberry exports have shown sustained growth over the last decade, with an average year-on-year increase of 12% since 2008/09 (41,532 tons). In addition, around 30,000 tons of frozen blueberries are exported annually. The Chilean blueberry industry is heavily focused on exports, with only a very small amount of produce remaining on the domestic market. According to Mr. Armstrong, "This is an industry focused absolutely on our exports. Mainly fresh, and then frozen."
In particular, while the USA and Canada remain the primary destinations for Chilean blueberry exports, the export volume to these two countries has remained relatively constant over recent years. In the 2016/17 season, 67,648 tons of Chilean blueberries were exported to these two countries, representing 66% of the total export crop and a 7% increase over the previous season. Similarly, 22,651 tons were exported to Europe this season, representing 22% of the total export volume and a 14% increase over last season.
Meanwhile, although the absolute export volume to Asia was lower at only 12,425 tons (12%), in relative terms this represents a staggering 54% increase over the previous season and highlights the Chilean blueberry industry's increasing focus on emerging Asian markets such as China. According to Mr. Armstrong, "This shows the growing interest and capabilities of Chilean growers and exporters to reach the Asian market." Of the Asian markets, China is by far the biggest player, importing 9,526 tons this season, with the remainder going to Korea, Taiwan, Japan, and Singapore. Moreover, the export volume to China grew by 75% this season compared to last year. Mr. Armstrong attributed this to the efforts that many companies have made since last season to improve their product for the Chinese market, allowing them to enter this season well prepared with high-quality produce and greater volumes.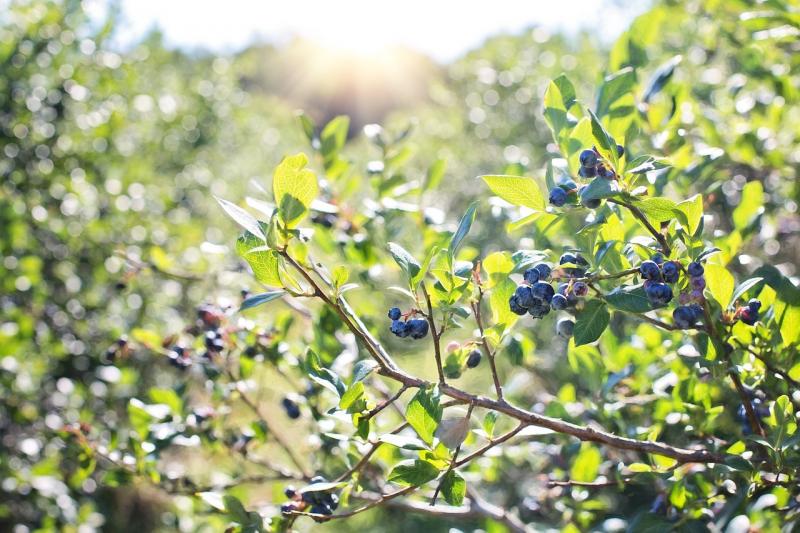 Mr. Armstrong explained that the key reason for this growth in Asia and China was variety renewal, as Chilean growers have been introducing new varieties that fare better post-harvest and are better able to reach faraway markets. The main blueberry variety being shipped to China is Duke, a very firm and sweet variety that possesses good post-harvest characteristics, followed by Legacy and Brigitta and far smaller quantities of Elliott and Bluecrop. One key characteristic of Chilean blueberries is their sweetness, due to a combination of the varieties grown and the cold nights that lead to higher sugar content.
Chilean growers and exporters have also invested heavily in new packing technologies to better sort and select fruit heading to Asia. Optical sorting technology is used, which has far less impact on the blueberries and prevents damage. The key factors, however, are maintaining the cold chain from orchard to consumer and controlled-atmosphere transit and storage to prevent spoilage.
The CBC has also been engaging in marketing and promotional activities to increase sales in China and hopes to scale this up. Mr. Armstrong explained that Chile is making extensive efforts in this regard in comparison to other countries. He stressed that it is important for exporters and retailers to coordinate when produce will arrive on the market to allow each party to plan successful promotional activities. To aid in these efforts, each year between October and March the CBC publishes its Crop & Exports Report [4] on its website to help interested parties plan their business activities: "I think that Chile and blueberries from Chile have the opportunity to provide you with a very good product and support your sales."
Around 80% of Chilean blueberries reached China by sea this season, which takes 3–4 weeks. Exporters have also taken advantage of expedited shipments where possible, although Chilean blueberry exports to China do not yet have the volumes to use dedicated charter flights as in the case of Chilean cherries [5]. Nonetheless, 20% of the blueberry shipments to China this season arrived by air, which is significantly higher than the overall average for all markets of 9% by air.
According to Mr. Armstrong, food safety is another key factor for Chilean growers, who work hard to ensure that Chilean blueberries are a safe and high-quality product for consumers. He also noted that growers and exporters alike are continually trying to improve, and they aim for and expect higher volumes and better products in the future.
Finally, Mr. Armstrong commented on the recent joint venture between Joy Wing Mau [6] and Chilean-based berry giant Hortifrut [7] to grow blueberries in China [8], pointing out that the varieties to be grown in China will depend on the climate and soil.
Image source: Pixabay