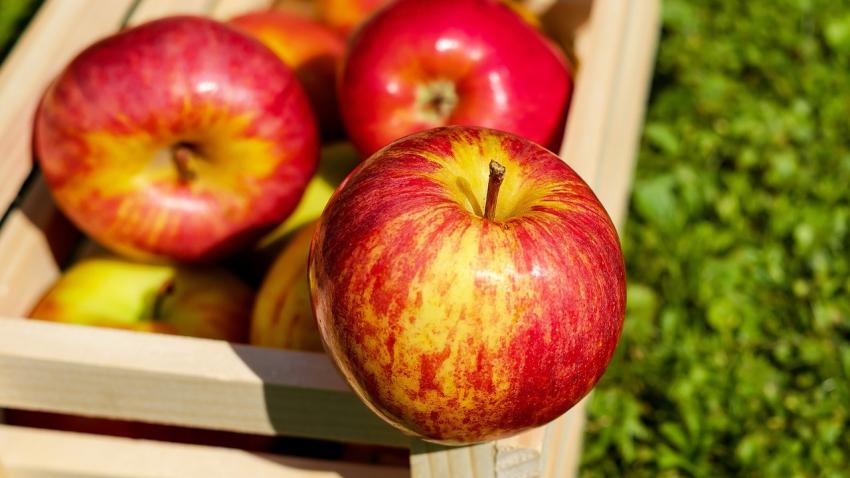 On November 16, Kurt Werth [3] gave an online lecture to listeners of Produce Report, in which he discussed the apple industry in South Tyrol and around the world. Mr. Werth has worked for 50 years as a consultant for the apple industry, especially in South Tyrol in northern Italy.
The European apple industry produces around 12 million tons annually, of which the main producers are Poland (4 million), Italy (2.3 million), France (1.5 million), and Germany (1 million). In comparison, China produces 38 million tons of apples annually.
South Tyrol is one of the most important apple-producing areas in Italy and the whole of Europe, with approximately 20,000 hectares of apple production. The apple production region lies in a valley about 120 km long and a few kilometers wide and is protected by the Alps to the north and open to the Mediterranean climate to the south, which leads to special conditions for apple growing. Apple production is predominantly in the hands of small family farms with an average size of 2–4 hectares.
As part of the EU, the region's growers need to compete with apple producers throughout the rest of Europe, and this fierce competition has led to them striving to produce apples very intensively while maintaining the highest quality. Only those suppliers who are able to meet demand in the most efficient way are able to win contracts. Mr. Werth explained how some of the lessons learnt during this process may have relevance for apple producers in China and around the world: "It's very important to understand that modern fruit production means high-density plantings, very efficient productive plantings, very early getting into production, and especially labor cost reducing systems."
The South Tyrolean apple industry changed relatively rapidly in the 1980s, switching from big canopy trees, which are still very common in China (approximately 95%), to slender spindles on weak-growing rootstocks. This allowed the number of trees to increase from 500 to 3000–4000 trees per hectare. As a result, the average production progressively increased from 28 tons per hectare in the 1970s, similar to the current production levels in China, to 60–70 tons per hectare since 2000. This switch from big canopy trees to smaller ones also resulted in lower labor costs, with a decrease from 1000 labor hours per hectare per year to the current 500 hours per hectare per year. Another key issue for the apple industry in South Tyrol is marketing. Due to the large number of small producers, South Tyrol has become very well organized through cooperatives of 200–300 producers, allowing for easier distribution and marketing.
According to Mr. Werth, another key feature of the Chinese apple industry that could be optimized is nursery production, which is vital to maintaining the supply of fresh trees. He explained how South Tyrol has about 20 nurseries producing 20 million trees per year, and how the tree quality produced in these nurseries is very important. In particular, he explained how grafting the trees on M9 rootstock with many lateral branches led to very early production, with 5 kg yield per tree in the second year after planting, giving 50 tons per hectare of production. Mr. Werth pointed out that the Chinese apple industry could also benefit from more private consulting to bridge the knowledge gap between the many research institutes in China and the growers to optimize production.
In terms of varieties, Mr. Werth commented how the large number of apple varieties found in Italy and Europe may be less relevant for Chinese growers and consumers, who might better focus on the more popular Fuji apples. As such, his main recommendations for Chinese growers were to plant Fuji apples with M9 rootstock and improve nursery production.
The European apple industry is certainly competitive and not without its own challenges. Mr. Werth explained how the Russian sanctions proved problematic for European producers such as Poland, leading to excess supply and lower prices due to the loss of the Russian market. In recent years, apple producers have responded by expanding their market to northern Africa.
This week also heralds the start of Interpoma 2016 [4], the premier international trade show for apple production and marketing, held every two years in Bolzano. This three-day event is the tenth so far, with 430 companies due to attend to highlight their produce to the 20,000 visitors expected from around the world. Recognizing the importance of the Chinese apple market, Mr. Werth mentioned that Interpoma is also in talks to organize an event in China, possibly as early as 2017.
Image source: Pixabay