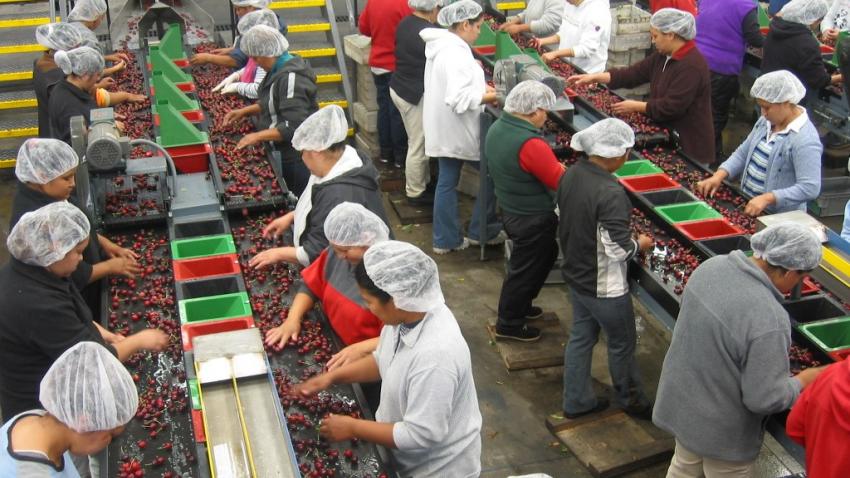 Cherry grading in California
Last week, the season's first shipment of California cherries arrived in Shanghai via a United Cargo flight—totaling 203 boxes, with more on the way.
Produce Report has learned that despite some influence from rains, the cherry harvest in California started 10 days earlier than normal, with unusually high output at the season's outset. It is expected that by May 2, the harvest will be proceeding across all production areas, in time for heightened demand surrounding Mother's Day on May 8.
The season's first shipment of California cherries to Shanghai was reportedly mainly of the Coral variety, along with a small quantity of Brooks cherries. An industry source in China said that as the season progresses, it can be expected that the composition of the shipment will shift to mostly Bing and Brooks varieties.
According to one importer, although output in California is expected to be higher this year compared to last, it is difficult to say whether this will have an affect on prices in the mainland.
Some factors that will affect the prices for this year's harvest, which runs through early June, will be American consumer demand and the upcoming harvest in Washington.
Image: calcherry.com [3]