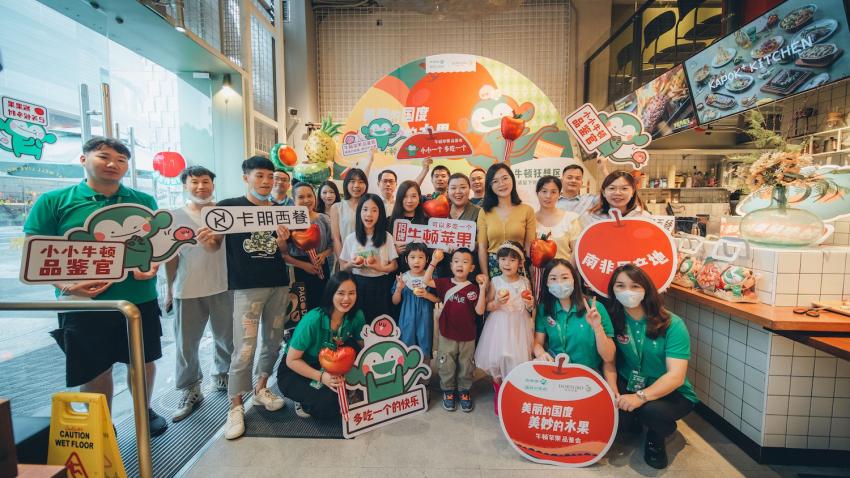 When sweating under southern China's steamy summer sun, could anything be more refreshing than a cool, crisp apple? The South African apple industry [3] would contend that their apples are among the freshest and most delicious counterseasonal apples on offer to Chinese consumers during the summer months.
On July 2 in Guangzhou, Pagoda [4], one of China's biggest fruit retailers, teamed up with Hortgro Pome [5], the organization representing South Africa's apple and pear growers, to prove this theory by holding a tasting for Pagoda's branded "Newton" South African Fuji apples. The event featured a video message from Hortgro's general manager for trade and markets Jacques du Preez and included Pagoda's Guangzhou district general manager Li Jincou and other Pagoda employees, along with lucky Pagoda customers selected to participate.
The Fuji variety apples sold by Pagoda under the Newton brand are grown in South Africa's Western Cape province. It lies closer to the equator than most commercial apple-growing regions, which provides unique growing conditions and therefore produces unique apples.
"Apples are only grown in a few regions of South Africa, near the southern tip of the country in the Western Cape and Eastern Cape provinces," says du Preez. "These unique microclimates give a distinctive aromatic profile to South African apples. While this uniqueness applies to all the apples we produce, if you take the example of Fuji, even though it may be the same variety, the Fuji from South Africa is going to present itself completely differently to the consumer."
For the tasting event, Pagoda recruited from its extensive customer base and finally selected five lucky families to participate. In addition to enjoying fresh Newton apples from South Africa, the families also played games and had a tea break that featured a variety of creative apple-based dishes.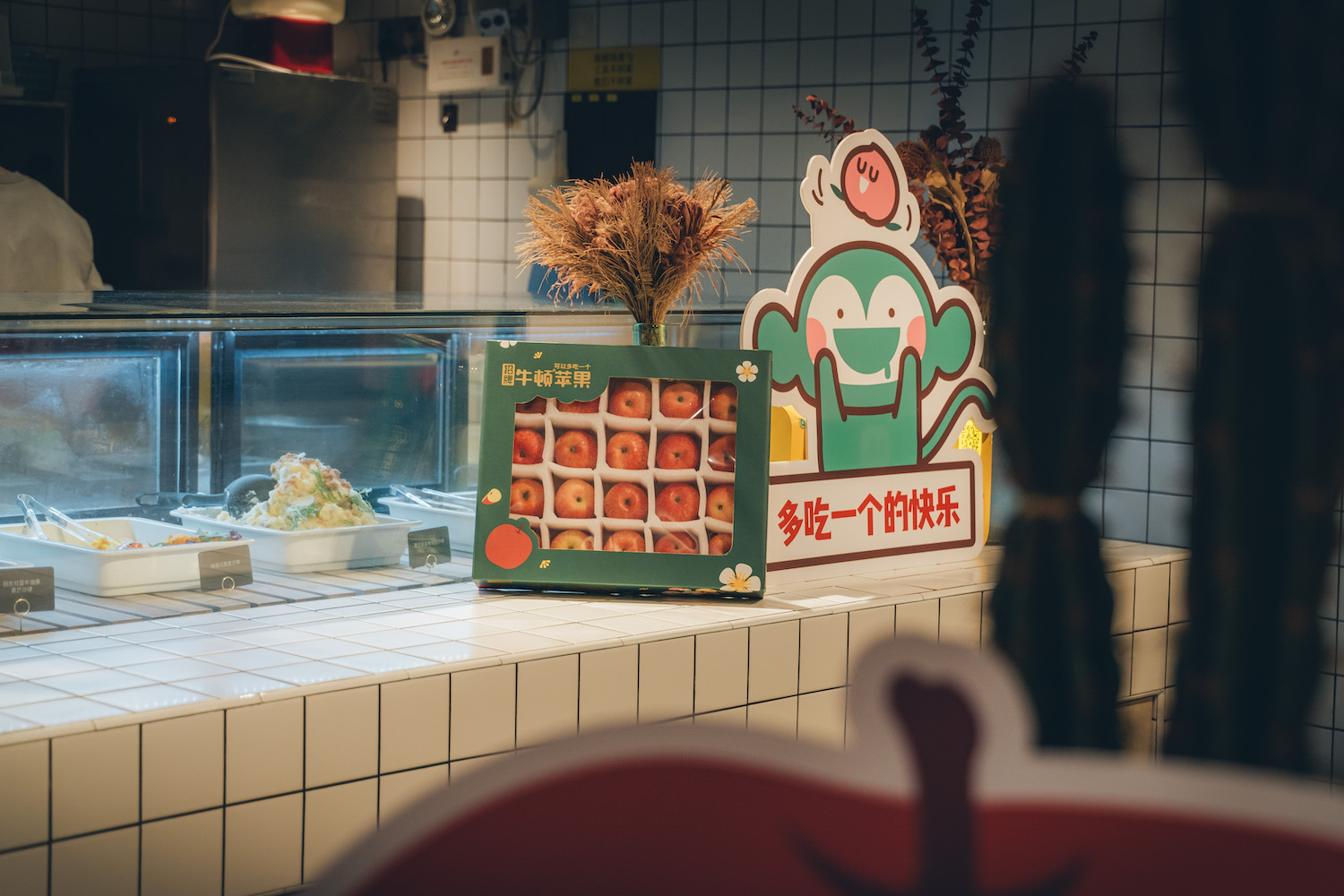 Among the comments from participants: "It's crunchy when you bite into it, with a lot of juice, and it feels like the fragrance bursts into your mouth in an instant," "It's not the same as other apples. This one is sweeter and more delicious!" and "My daughter is not a big fan of fruit, but she ate several pieces of this apple in a row."
Good fruit is undoubtedly the result of careful cultivation and a suitable climate. But to get good fruit in front of consumers, procurement also plays an important role, and this is one of Pagoda's areas of expertise. Pagoda launched Newton apples as an exclusive brand of South African Fuji apples in 2019. Now in their fourth year, Newton apples have been well received and loved by many Pagoda customers. Pagoda plans to purchase more than 2,500 tons of South African Fuji apples to sell as Newton apples this year, an increase of more than 25% over last year's total.
At the tasting, Li expressed his gratitude to Hortgro and the families joining the event, and conducted an interactive tasting with the customers present to better understand their attitudes and preferences. In addition to offline events and promotions, Pagoda is also promoting Newton apples on its official social media and e-commerce channels.
Pagoda also plans to continue working with its executive chef to develop new and exciting dishes showcasing Newton apples, driving further demand for the product and bringing more crisp, delicious apples across the ocean from the Western Cape to China.
Images: Pagoda
This article was translated from Chinese. Read the original article [6].