Submitted by Roy G [2] on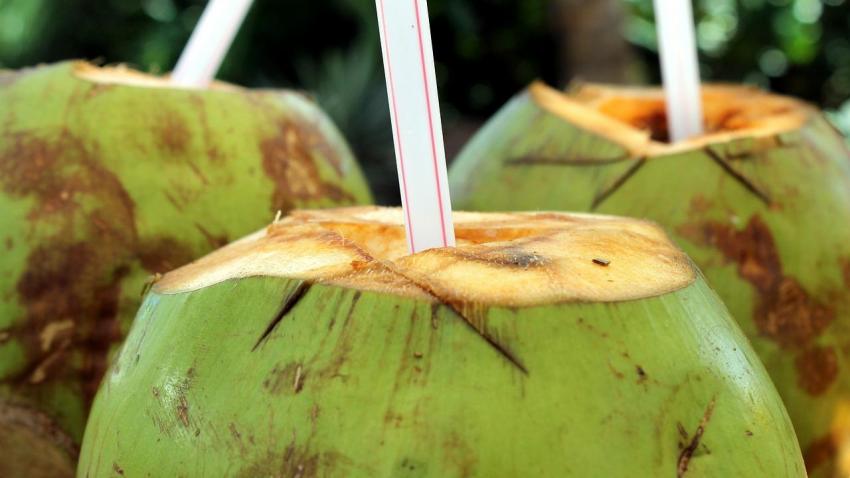 As the beverage market in China continues to expand, the demand for coconuts is increasing. Moreover, insufficient domestic production is causing China's coconut imports to soar. According to available customs data, China imported 872,000 tons of coconuts in 2021 with a total value of $453 million and a year-on-year increase of 37.4%. This trend continued through the first quarter of 2022 with the import volume reaching 228,000 tons, representing a total value of $132 million and a 35.1% year-on-year increase. At the same time, the average unit price of imported coconuts reached $0.58 per kilogram, a year-on-year increase of 14.7%.
As China's largest source of tropical fruits, Thailand [3] leads the way in coconut exports. In 2021, China imported 548,400 tons of coconuts worth $284 million from Thailand, accounting for 62.7% of total coconut imports by value and representing a year-on-year increase of 49.4%. In the same year, China imported 225,324 tons of coconuts worth $110 million from Indonesia, accounting for 24.3% of total coconut imports by value and representing a year-on-year increase of 67.0%. Together, Thailand and Indonesia provided almost 90% of China's total coconut imports in 2021, with the remainder coming from Vietnam, the Philippines and Malaysia.
The Chinese beverage market drove last year's rise in coconut imports. In the first half of 2021, more than 130 new coconut-based beverages appeared on the market. Tea and coffee brands such as HeyTea, Nayuki, Lele Cha and Luckin Coffee as well as fast-food chains such as KFC all released new coconut-based drinks.
First launched on April 11, 2022, the Coconut Cloud Latte, a joint product of Luckin Coffee and China's established Coconut Palm brand coconut milk, quickly became popular. According to Luckin Coffee's official Weibo account, as of April 17 more than 4.95 million Coconut Cloud Lattes had been sold, with a total sales value exceeding 81 million Chinese yuan ($12 million).
Luckin Coffee's star product, the Raw Coconut Latte, was launched in April of last year. On the first anniversary of its launch in April 2022, Luckin Coffee's official Weibo account announced that over 100 million cups had been sold. The rising popularity of coconuts in the Chinese beverage market has also boosted sales of fresh coconuts, driven by growing awareness of their rich nutritional properties, low fat content and delicious taste.
Moreover, China's domestic coconut production [4] is insufficient to meet market demand. In 2021, Hainan province, the country's main coconut production region, harvested only 250 million coconuts. In contrast, 2.6 billion coconuts are needed to meet the annual demand from Chinese consumers, alongside a further 150 million coconuts for processed products. Thus, with domestic coconut production supplying less than 10% of market demand, there remains a considerable gap to be filled by imported coconuts.
Thai coconuts are very popular on the Chinese market and are widely sold in supermarkets and fruit stores and on e-commerce platforms. In addition to coconut milk packaged in bottles and cartons, ready-to-drink fresh coconuts are now widely available. Many local stores provide straws and drill holes into the fresh coconuts on-site, making this a convenient way for customers to consume coconuts.
Those Thai companies wishing to exploit the coconut market in China may need to find new ways to diversify their products to meet the needs of Chinese consumers. At the same time, companies should consider promoting Thai coconut products on Chinese social media platforms, working with online influencers and product analysis experts, using live streaming and organizing promotional activities around important Chinese festivals to attract the attention of consumers.
Image: Pixabay
This article was translated from Chinese. Read the original article [5].