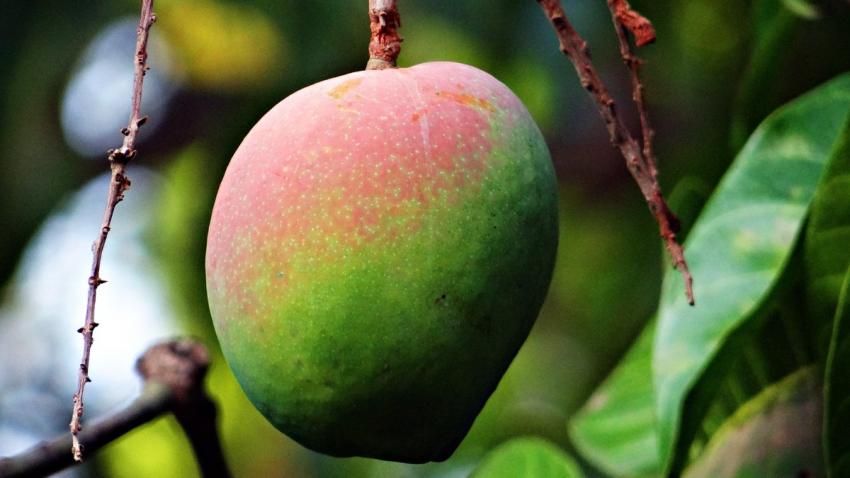 Farmers in an export-reliant mango production area in Vietnam are struggling with a double whammy of rising input costs and low selling prices that are running nearly 70% below normal owing to difficulties exporting to their key market of China, according to Vietnamese media reports [3].
With 6,000 hectares of mango orchards, the district of Cam Lam in Khanh Hoa province is the main mango-producing area in the central and southern regions of Vietnam. In a typical April, Cam Lam mango orchards would be full of buyers for China's export market. However, this year, the mangos are ripe yet no traders are to be seen. This is likely because China's strict COVID-19 controls have caused intermittent closures [4] and long delays [5] at ports of entry — especially at the overland border crossings typically used to ship Vietnamese fruits to China.
Historically, premium fruits from Australian-bred varieties grown in Cam Lam would fetch 35,000–40,000 Vietnamese dong ($1.52–1.74) per kilogram, with prices sometimes reaching 50,000 dong ($2.18) per kilogram. But this year, since the beginning of April, the gate price of mangos in the area has plummeted to 10,000–12,000 ($0.44–0.52) per kilogram. These low prices came after growers had already paid abnormally high prices this year for inputs such as fertilizer and pesticides, the result of COVID-19-related supply chain problems and underlying inflationary pressures that have been exacerbated by the war in Ukraine [6].
Many growers have reportedly given up on trying to harvest their fruit because the low prices do not cover the costs of labor and transportation. Some are even allowing ripe mangos to fall to the ground, which local agricultural authorities are trying to discourage because rotting fruit hosts fruit fly larvae.
According to interviews by Vietnamese journalists with local growers, while some Cam Lam mangos are consumed domestically, much of the production is typically bound for export — primarily to China. Spurred by favorable export prices, mango plantings in Cam Lam have increased in recent years, especially for Australian-bred varieties such as Kensington Pride and R2E2 [7], which are favored by Chinese consumers.
Image: PxHere
This article was translated from Chinese. Read the original article [8].