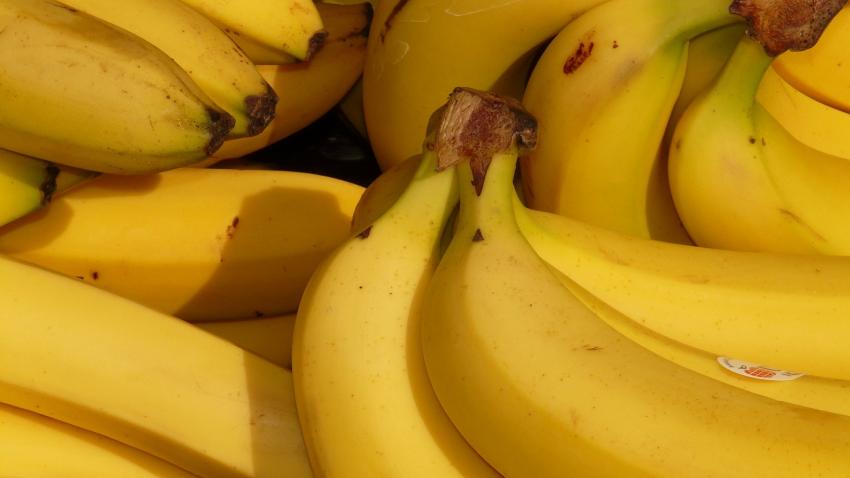 When preparing to attack Ukraine, Putin obviously did not take into account that people on both sides of the war would soon find it hard to buy bananas. However, as the United States and European Union have implemented a series of economic sanctions against Russia due to its actions in Ukraine, Ecuador [3], one of the world's top banana producers, has also suffered.
Historically, both Russia and Ukraine have relied on Ecuador as their main source of bananas. Data show that Ecuador exported 6.8 million tons of bananas in 2021, of which 1.51 million tons (22%) were sold to Russia. In 2019, the total value of Ecuador's banana exports was $3.43 billion, of which Russia accounted for $649 million (18.9%). In contrast, the United States accounted for only $484 million (14.1%) of these exports.
In addition, according to a report by the Ukrainian Horticultural Association [4], the import volume of bananas into Ukraine reached a record high of 270,000–275,000 tons in 2019, an increase of 8–9% over 2018, corresponding to a per capita banana consumption exceeding 6 kilograms. At the same time, the total import value of bananas entering Ukraine has exceeded that of apples in recent years. The horticultural business news platform EastFruit previously quoted Kateryna Zvereva, development director of the Ukrainian Horticultural Association, as attributing this to several factors, including bananas now being considered a staple product rather than an exotic fruit among Ukrainian consumers.
However, only three years later, banana exports to Ukraine and Russia are struggling. According to Ecuadorian officials responsible for coordinating banana exports, prior to the Russia–Ukraine conflict, Ecuador was exporting approximately 1.8 million boxes of bananas to Russia and 180,000 boxes to Ukraine every week. Within a week after the outbreak of the conflict, 400,000 boxes of bananas were stranded. At the beginning of March, approximately 765,000 boxes of bananas were at risk of not being transported, not because of sanctions, but because the devaluation of the Russian ruble meant that buyers could no longer pay the price of these bananas. Furthermore, the conflict has seriously interfered with cold chain logistics in the region, and Russia [5], as a major import and export market, will be greatly affected. At present, although there is still demand for bananas in the Russian and Ukrainian fruit markets, this market demand is proving difficult to meet owing to the reluctance of transportation companies to service war-torn areas. It is reported that it has not even been possible to unload many goods already shipped to Russia and Ukraine as a result of the conflict.
These problems in Russia and Ukraine have had a knock-on effect on Ecuador's banana industry, which is heavily reliant on exports. According to Ecuadorian media reports, banana farmers in the provinces of Guayas, Los Rios and El Oro recently put a large quantity of bananas on the streets and asked the government to allocate special funds to buy the backlog. Local banana farmers complained that not only has the export volume of bananas decreased sharply, but also the price has plummeted. Prior to the conflict, the typical price of a box of bananas ranged between $3.50 and $6. At this stage, it has fallen to between $0.06 and $1.30.
One proposal to alleviate this situation is to impose a $0.05 tax on each box of Ecuadorian bananas sold. This money will then be used to buy fruit from small farmers with planted areas of less than 30 hectares to prevent oversupply. Last year, before the conflict broke out, Ecuador and the Eurasian Economic Union (EAEU), which consists of Armenia, Belarus, Kazakhstan, Kyrgyzstan and Russia, had been seeking negotiations to improve trade relations, but it seems that it may take some time for the banana trade to recover.
Image: Pixabay
This article was translated from Chinese. Read the original article [6].