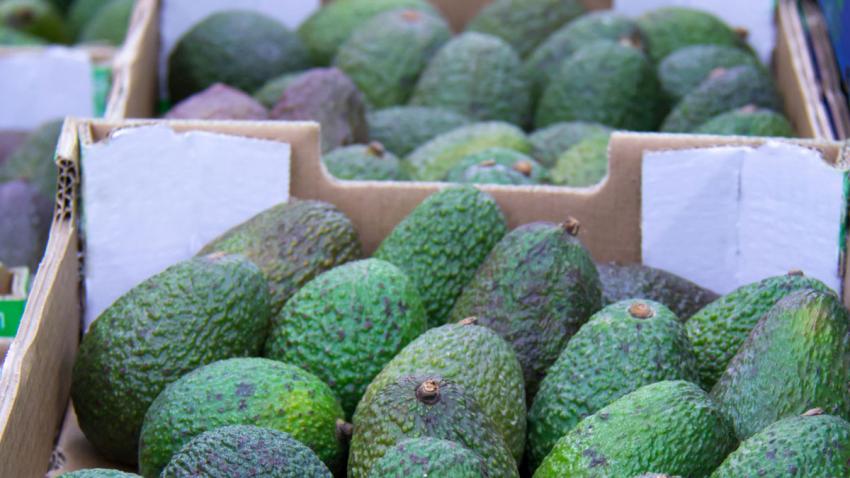 Produce Report is launching a new series of China wholesale market reports. We invite industry insiders to contact us [3]and contribute their own guidance and reports to this project. This week, we look at imported avocados.
Stock of Mexican and Chilean avocados leftover from last week were both of average quality, resulting in average prices and middling sales.
Four containers of Mexican avocados arrived at the beginning of the week and exhibited good quality according to the requirements of the Chinese wholesale and retail markets, which prize smaller fruit with smooth and unblemished green skin. Four more containers cleared quarantine on April 1, a portion of which were of high quality, and a portion of which were average.
Although tariffs have been reduced on Mexican avocados, prices have not fallen significantly and market prices have remained within normal bounds. Because supply has been someone constricted recently, demand is very healthy—but only for high quality fruit.
Many of the newly arrived Mission brand avocados have somewhat rough skin and appear as if they will need some time to ripen. Overall Mexican avocados, other than those of particularly high quality, are not moving as well as those from Chile. Rivas brand avocados had uniformly good quality, price and sales. Even prior to the containers being unloaded, the high quality Purepecha branded fruit had already been completely sold despite a high price. For good quality fruit it is normal to see shipments sold quickly even at a price of RMB240, which further exhibits that the market places a premium on quality for avocados.
Yummy, Camposam and Mr Quality avocados further highlighted this trend, with good fruit moving at high prices, but mottled fruit languishing. Fruit from some brands was arriving at port with quite high level of mottling and could not be sold well even at low prices.
As of April 1, prices in Shanghai were still rising relative to Guangzhou, with good quality fruit going for around RMB 300 per case. This rise could be related to constricted supply as well as heightened demand surrounding the three-day holiday weekend in China from April 2 to 4.
Mexico is in the midst of a new growing season which will result in lower overall quantities of fruit available through mid-May. In the meantime, fruit from Chile will help fill in the gap. Later in the year Peruvian avocados will fill in seasonal gaps for both Mexico and Chile .
Following is pricing data from the seven sellers providing avocados last week at the Huizhan wholesale market in Shanghai:
Case of 30: RMB 230-250
Case of 24: 190-200
Case of 20: 170-180
Case of 16: 140-150